L.A. LIVE offers FREE parking for lunch!
Weekdays from 11 a.m. to 2 p.m. only, you can enjoy your lunch at participating L.A. LIVE restaurants and pay absolutely nothing for parking! How can you beat that offer?!
So whether you grab a burger on your own or host a lunch meeting, you'll be able to park for FREE! Where in downtown is there any parking, let alone FREE parking? So park free and enjoy lunch at L.A. LIVE!
Participating Restaurants: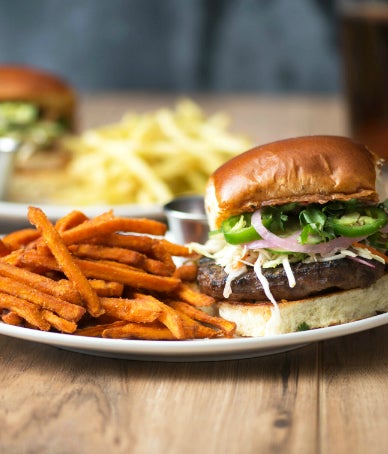 Free Parking Details:
Park in either the East Garage (Lot E, Enter on Olympic Boulevard) or West Garage (Lot W, Gates E & F - Enter on Georgia Street and turn on West Road)
Ask for a parking validation from an L.A. LIVE restaurant after dining.
Validations are good for free parking from 11 a.m. - 2 p.m. only. If a guest extends past 2 p.m., the clock starts at 2 p.m. and guest are to pay the standard posted rates up to max rate.
Validations are not good on weekends, only Monday through Friday.
» Parking Map & Information
» Full List of L.A. LIVE Restaurants
Host a Private Event
L.A. LIVE is the perfect place for your group meetings, party or convention. Choose from many elegant spaces.
Learn More