Pricing & Information
Adults
General (Mon - Thurs) - $17.00
General (Fri - Sunday) - $17.50
4DX - General price + $8.00
RealD 3D - General price + $4.00
Premiere Cinema - General price + $1.00
Matinee (Weekday before 5:30 PM; Weekend/Holiday before 2:00 PM) - $14.00
Children, Seniors
Military
Students
$13.00 (Monday-Thursday, excluding holidays)
Groups
Groups of 10 or more receive $2 off each ticket! Call (877) 234-8425 to book your group tickets today! Group tickets not available at cinema box office.
NOTE: All price levels may not be available for all shows.
GUEST SERVICES: (213) 763-6071
PRIVATE THEATRE RENTALS
Regal L.A. LIVE: A Barco Innovation Center is L.A.'s best new event space. » See Brochure
Now Playing in 4DX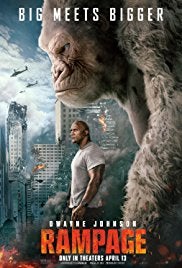 Address
1000 W Olympic Blvd Los Angeles, CA 90015
Host a Private Event
L.A. LIVE is the perfect place for your group meetings, party or convention. Choose from many elegant spaces.
Learn More