Now Playing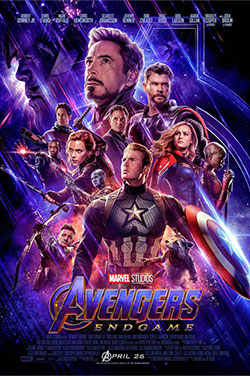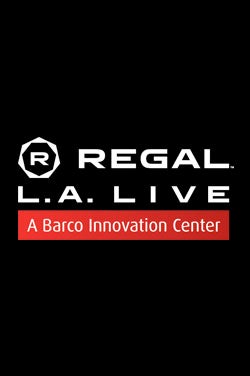 Avengers: Endgame - Opening Night Fan Event
Rating:
Showtimes: 5:00 PM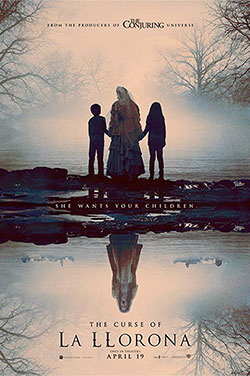 The Curse of La Llorona
Genre: Horror
Synopsis: Ignoring the eerie warning of a troubled mother suspected of child endangerment, a social worker and her own small kids are soon drawn into a frightening supernatural realm.
Rating: R
Showtimes: 12:50 PM | 1:30 PM | 3:20 PM | 4:10 PM | 6:30 PM | 11:10 PM
RealD 3D: 12:30 PM | 3:00 PM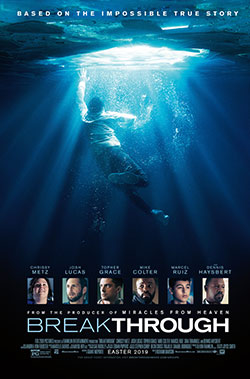 Breakthrough
Genre: Drama
Synopsis: BREAKTHROUGH is based on the inspirational true story of one mother's unfaltering love in the face of impossible odds. When Joyce Smith's adopted son John falls through an icy Missouri lake, all hope seems lost. But as John lies lifeless, Joyce refuses to give up. Her steadfast belief inspires those around her to continue to pray for John's recovery, even in the face of every case history and scientific prediction. From producer DeVon Franklin (Miracles from Heaven) and adapted for the screen by Grant Nieporte (Seven Pounds) from Joyce Smith's own book, BREAKTHROUGH is an enthralling reminder that faith and love can create a mountain of hope, and sometimes even a miracle.
Rating: PG
Showtimes: 1:00 PM | 4:00 PM | 7:00 PM | 10:00 PM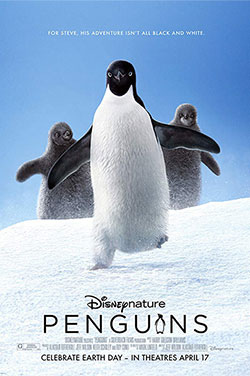 Penguins
Genre: Documentary
Synopsis: The story of Steve, an Adélie penguin, on a quest to find a life partner and start a family. When Steve meets with Wuzzo the emperor penguin they become friends. But nothing comes easy in the icy Antarctic.
Rating: G
Showtimes: 1:10 PM | 3:30 PM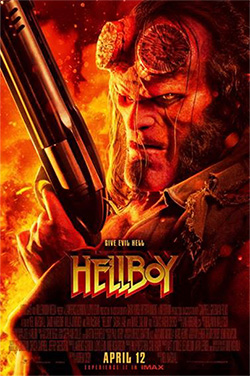 Hellboy
Genre: Action
Synopsis: Based on the graphic novels by Mike Mignola, Hellboy, caught between the worlds of the supernatural and human, battles an ancient sorceress bent on revenge.
Rating: R
Showtimes: 12:40 PM | 12:50 PM | 4:00 PM | 4:10 PM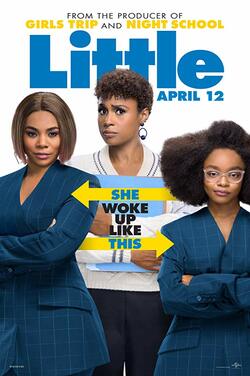 Little
Genre: Comedy
Synopsis: A woman receives the chance to relive the life of her younger self, at a point in her life when the pressures of adulthood become too much for her to bear.
Rating: PG13
Showtimes: 1:10 PM | 3:40 PM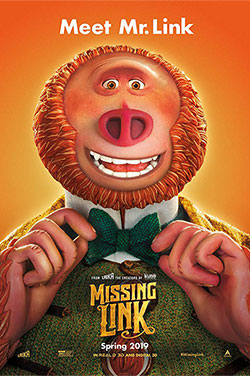 Missing Link
Genre: Animation
Synopsis: Mr. Link recruits explorer Sir Lionel Frost to help find his long-lost relatives in the fabled valley of Shangri-La. Along with adventurer Adelina Fortnight, this trio of explorers travel the world to help their new friend.
Rating: PG
Showtimes: 1:00 PM | 3:20 PM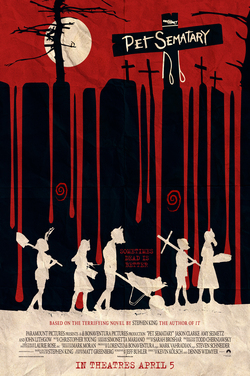 Pet Sematary
Genre: Horror
Synopsis: Louis Creed, his wife Rachel and their two children Gage and Ellie move to a rural home where they are welcomed and enlightened about the eerie 'Pet Sematary' located near their home.
Rating: R
Showtimes: 1:20 PM | 2:10 PM | 5:10 PM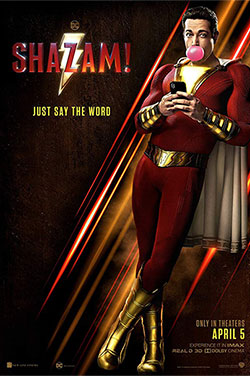 Shazam!
Genre: Action
Synopsis: We all have a superhero inside us, it just takes a bit of magic to bring it out. In Billy Batson's case, by shouting out one word - SHAZAM! - this streetwise 14-year-old foster kid can turn into the adult superhero Shazam.
Rating: PG13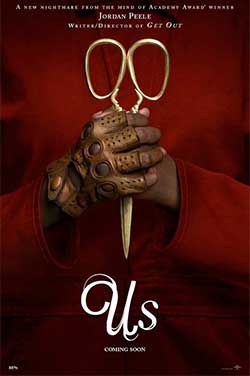 Us
Genre: Suspense
Synopsis: A mother and father take their kids to their beach house, expecting to enjoy time with friends, but their serenity turns to tension and chaos when some visitors arrive uninvited.
Rating: R
Showtimes: 12:30 PM | 3:20 PM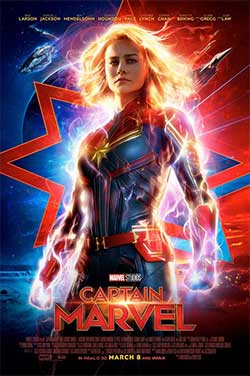 Captain Marvel
Genre: Action/Adventure
Synopsis: Carol Danvers becomes one of the universe's most powerful heroes when Earth is caught in the middle of a galactic war between two alien races.
Rating: PG13
Showtimes: 12:40 PM | 3:40 PM | 6:50 PM | 10:10 PM
Sign up for the 'Movie Insider'
Showtimes, upcoming attractions, advance ticket sales, promotions/sweepstakes & offers.
Pricing & Information
Adults
General (Mon - Thurs) - $17.00
General (Fri - Sunday) - $17.50
4DX - General price + $8.00
RealD 3D - General price + $4.00
Premiere Cinema - General price + $1.00
Matinee (Weekday before 5:30 PM; Weekend/Holiday before 2:00 PM) - $14.00
Children, Seniors
Military
Students
$13.00 (Monday-Thursday, excluding holidays)
Private Screenings
Save $2 per ticket when you book your private screening! Call (213) 742-7142 to book your screening today!
NOTE: All price levels may not be available for all shows.
GUEST SERVICES: (213) 763-6071
PRIVATE THEATRE RENTALS
Regal L.A. LIVE: A Barco Innovation Center is L.A.'s best new event space. » See Brochure
Address
1000 W Olympic Blvd Los Angeles, CA 90015
Host a Private Event
L.A. LIVE is the perfect place for your group meetings, party or convention. Choose from many elegant spaces.
Learn More