Red carpet has practically become a permanent fixture on the streets of Downtown LA. Between the GRAMMY® Awards, Emmy Awards, MTV Video Music Awards and the Los Angeles Film Festival, plus glamorous premieres like Michael Jackson's This Is It, 2012, Despicable Me and Twilight Saga: Eclipse, the stars have made L.A. LIVE their new home. Bring new life to your meeting or event by having it where the biggest events in entertainment are - L.A. LIVE.
AFTER PARTY LOCATIONS
Just steps away from Regal L.A. LIVE: A Barco Innovation Center are some of L.A.'s hottest party/event destinations.
Venue options:
JW Marriott Los Angeles at L.A. LIVE, Ballrooms (Capacity: Up to 2,000)
WP24 at The Ritz-Carlton, Los Angeles (Capacity: 272)
The Event Deck at L.A. LIVE (Capacity: 5,000)
Target Terrace (Capacity: 300)
The NOVO (Capacity: 2,300)
Microsoft Square (Capacity: 1,000 – 10,000)
The Conga Room (Capacity: 930)
JW Marriott Los Angeles at L.A. LIVE, ION Pool Lounge (Capacity: 100)
MOVIE PROMOTIONS
L.A. LIVE is a media-friendly location for publicity stunts, press conferences and on-sale events that generate a tremendous amount of exposure and awareness.
On-Sale Events
Promotional Stunts and Exposure
SPECIAL SCREENINGS
Regal L.A. LIVE: A Barco Innovation Center is the perfect location to host your special screenings.
Promotional radio screenings
Research screenings
Critic screenings
Press Junkets
Adjacent to Regal L.A. LIVE are two stunning hotels
JW Marriott Los Angeles - 878 Guest Rooms
The Ritz-Carlton, Los Angeles - 123 Guest Rooms
Nearly 100,000 sq. ft of exhibition space
For more information, contact:
Michael Rodriguez | [email protected] | (213) 742-7363
Heidi Garcia | [email protected] | (213) 742-7143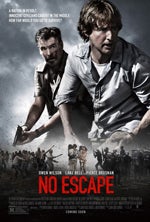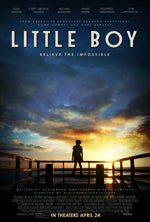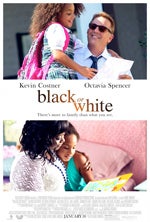 Sign up for the 'Movie Insider'
Showtimes, upcoming attractions, advance ticket sales, promotions/sweepstakes & offers.
Today's Premiere Cinema Feature
War Dogs
Genre: Comedy, Drama
Synopsis: With the war in Iraq raging on, Efraim Diveroli offers childhood friend David Packouz a chance to make big bucks by becoming an international arms dealer. Together, they exploit a government initiative that allows businesses to bid on U.S. military contracts. Starting small allows the duo to rake in money and live the high life. They soon find themselves in over their heads after landing a $300 million deal to supply Afghan forces, a deal that puts them in business with some very shady people.
Rating: R
Address
1000 W Olympic Blvd Los Angeles, CA 90015
Host a Private Event
L.A. LIVE is the perfect place for your group meetings, party or convention. Choose from many elegant spaces.
Learn More