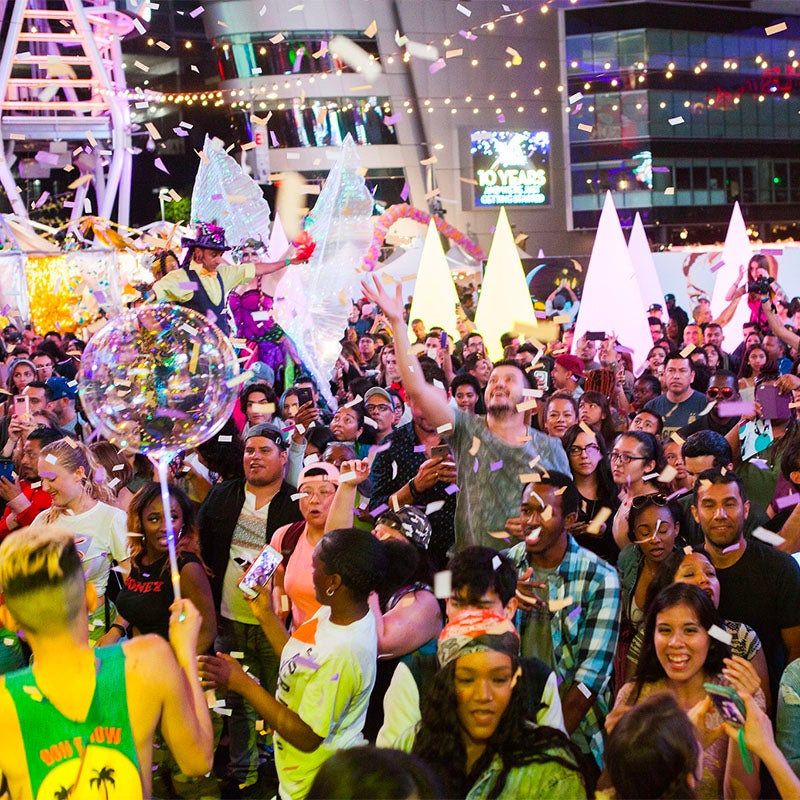 History
The first of L.A. LIVE's three development phases was completed late 2007 / early 2008 when the doors opened at Peacock Theater, a 7,100 seat concert and awards show venue. Peacock Place, a 40,000 sq. ft. open air space, featuring six 75-foot-towers with LED and static signage along with 1,500 parking spaces also debuted in phase one.
The second phase began in late 2008 with The Novo (a 2,300 person venue), the Conga Room, Lucky Strike Lanes & Lounge, The GRAMMY Museum® and 2,000 more parking spaces. Restaurants opened throughout phase two, with all 13 eateries completed in 2009. Another notable phase two event was the first live broadcast from the ESPN West Coast Broadcast Center.
The last and final phase was completed in late 2009 with the grand opening of the 14-screen Regal Cinemas and in early 2010 with The Ritz-Carlton Hotel, Los Angeles, the JW Marriott Los Angeles L.A. LIVE and The Ritz-Carlton Residences at L.A. LIVE.