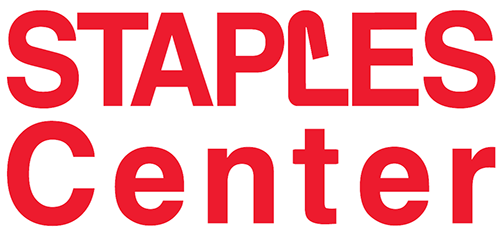 Box Office Hours
Monday - Saturday: 9AM - Half Hour After Event Start
Sunday: 10AM - Half Hour After Event Start
About STAPLES Center
L.A. LIVE is anchored by STAPLES Center, the world's most successful arena. Since its debut on Oct. 16, 1999, STAPLES Center has changed the perception of downtown Los Angeles and has completely transformed the adjacent South Park neighborhood. Home to four professional sports teams (Los Angeles Lakers, Los Angeles Clippers, Los Angeles Sparks and Los Angeles Kings) the 20,000-seat arena hosts 240 events and over 4 million visitors annually. STAPLES Center has presented virtually every major indoor sporting event in Southern California including ESPN's X Games, HBO Boxing, the Pac-10 Basketball Championship Tournament, U.S. Figure Skating Championships, the NHL and NBA All-Star Weekends and the WTA Championships.
In its relatively short history, STAPLES Center has also become the premier venue for musical performances, family entertainment, televised award shows and many major events in the region. Under AEG's management, STAPLES Center has welcomed such major touring acts as U2, Paul McCartney, The Eagles, Prince, Justin Timberlake, Garth Brooks, Cirque du Soleil, The GRAMMY® Awards and the Democratic National Convention, among others.
STAPLES Center Event Tickets
STAPLES Center Event Suites
STAPLES Center Event Suites are the perfect place to develop your most important relationships. Connect with clients, engage new prospects and celebrate with family and friends in private suite space for groups of 12-132 guests. With customizable catering options and VIP amenities and experiences your next STAPLES Center event is sure to be a hit. Catch a single event or customize your personal Entertainment Plan in first class accommodations. Contact an event suites rep today!
STAPLES Center Group Ticket Information
Group tickets are a smart way to host a company outing or fundraiser, impress business partners or simply enjoy a game with friends. Tickets are available for participating events. Contact Group Sales 877. AEG.TICKETS (877.234.8425) or purchase tickets online at aegtickets.com.
STAPLES Center Guest Policies
No Bottles, Cans, Or Coolers
No Smoking In Arena
No Cameras Or Recording Devices At Concerts
Cameras w/No Flash Allowed For Sporting Events Only
View all policies
STAPLES Center American Express Card Member Entrance
If you are an American Express® Card Member, bring your card to the event and receive exclusive access to enter STAPLES Center through the 11th Street Entrance of STAPLES Center, located on the corner of 11th Street and Chick Hearn Court. More Info