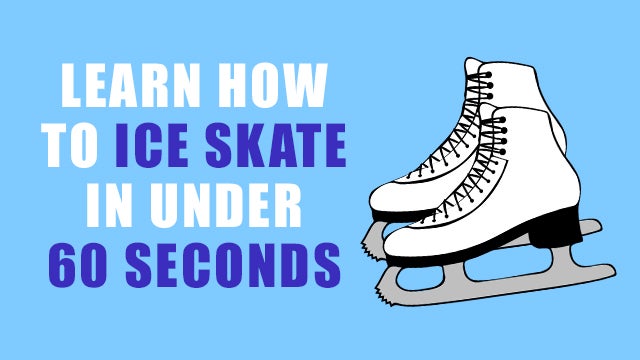 Learn to Ice Skate in Under 60 Seconds
The LA Kings Holiday Ice presented by Coca-Cola transforms L.A. LIVE into a Winter Wonderland in the heart of Downtown Los Angeles. Before you rule out ice skating completely, follow these simple steps to become a pro on the ice in no time!
Use the Boards!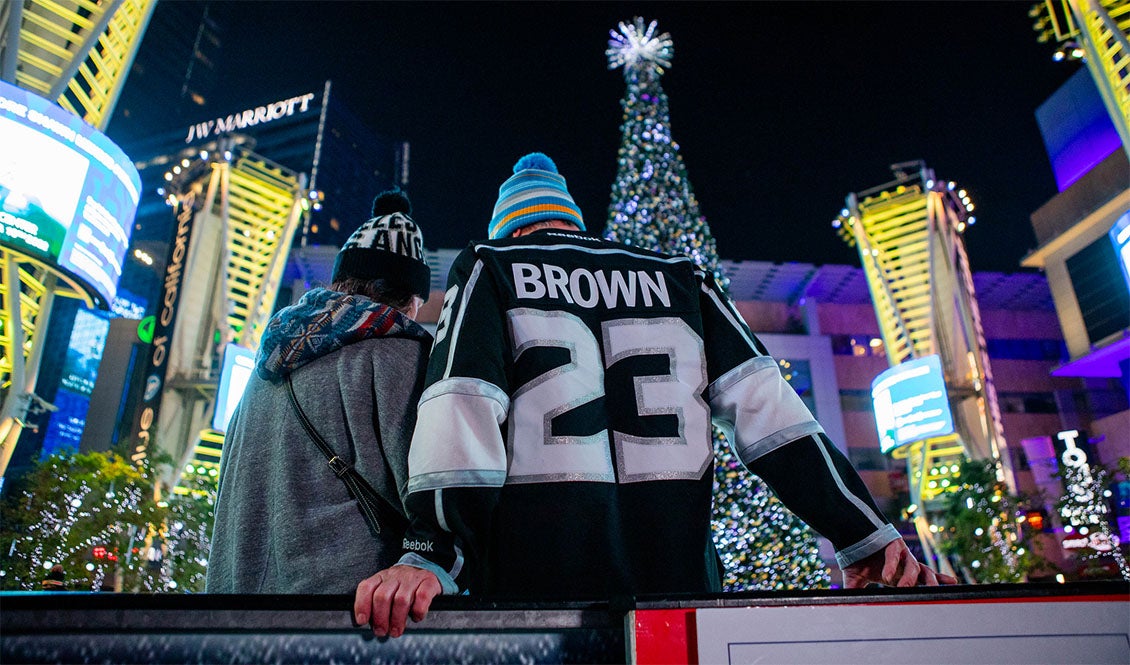 Don't be afraid to hold on to the boards for some support.
Help Balance with Your Arms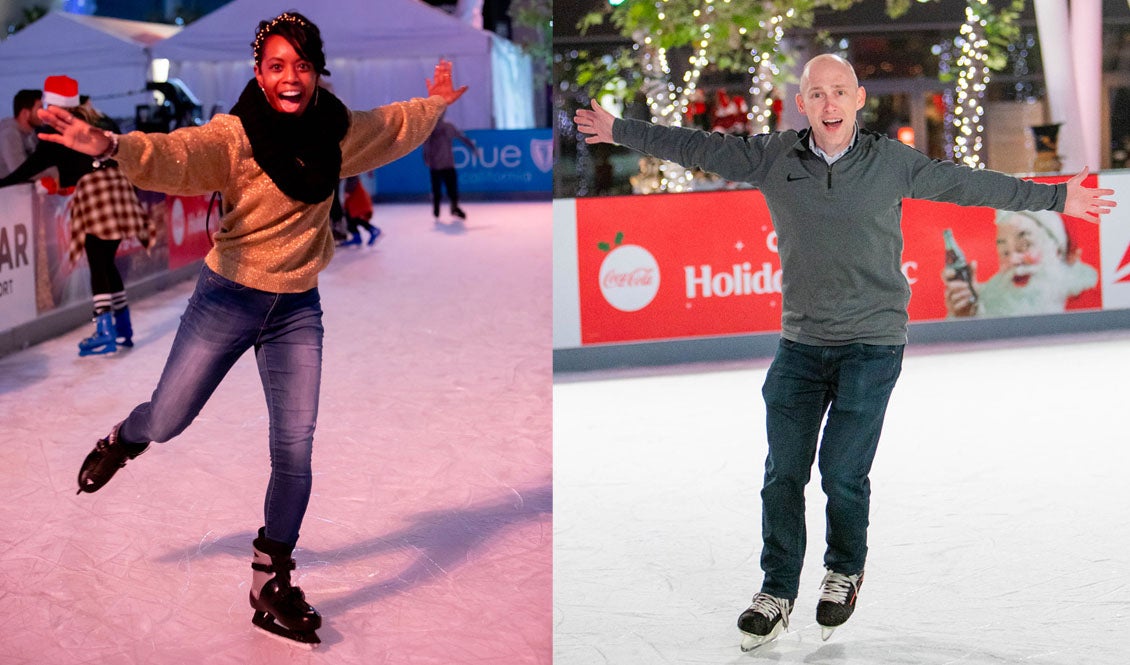 Use your arms to counterbalance your weight. Try to keep your arms below your shoulders.
Penguin Wobble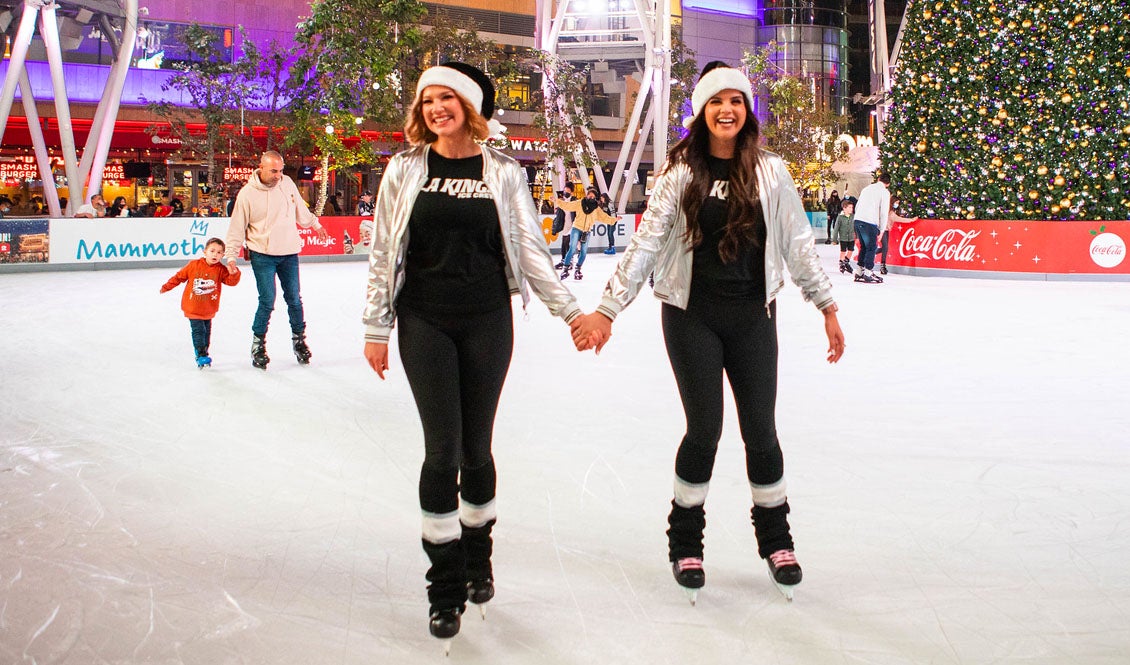 This is the easiest way to skate… Just wobble left and right with your skates inline and you'll be moving! You can also take note of our previous tip to use your arm for balance!
Bend Your Knees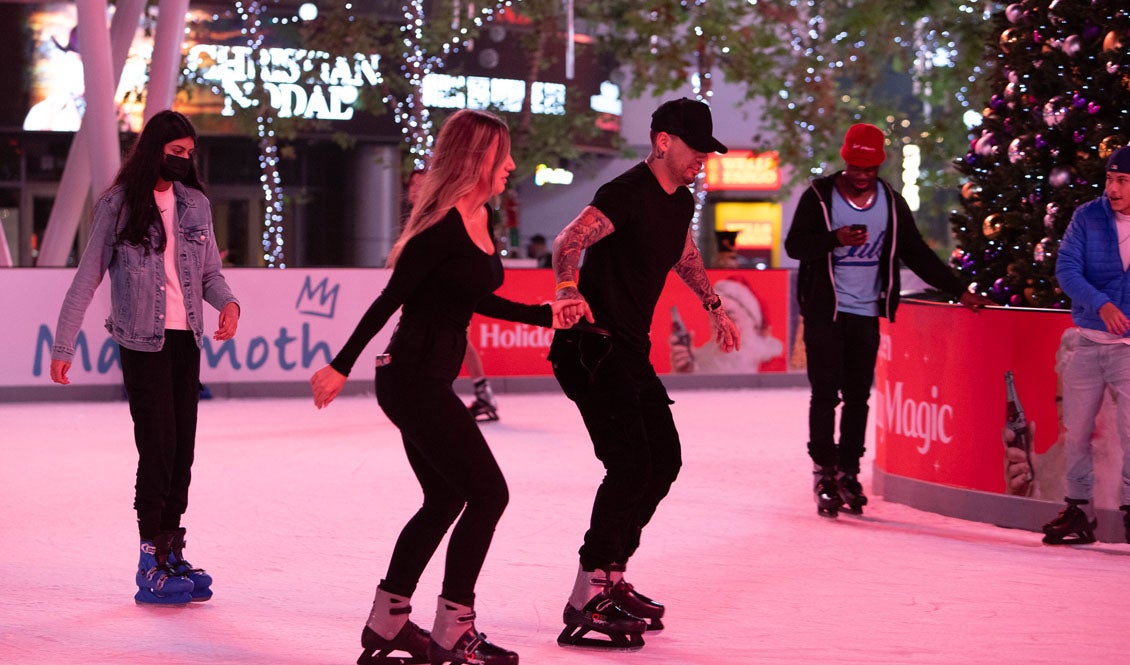 Stay low, and keep your weight over your skates!
Plow Stop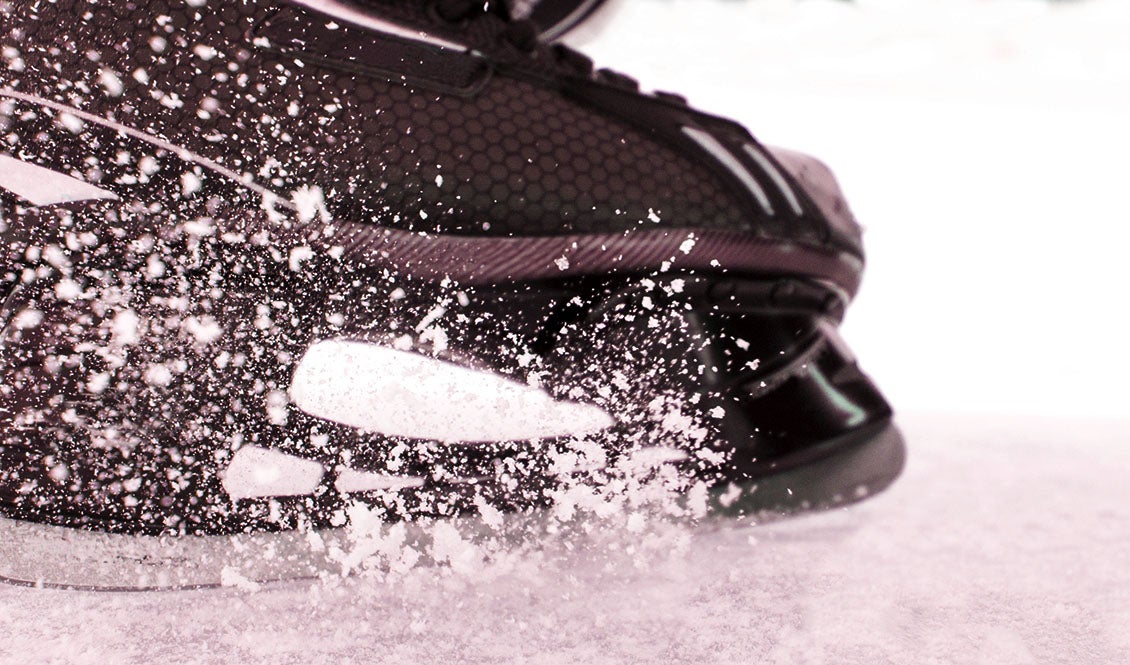 Turn one skate inward and forward of your other skate acting like a plow in front of you. This is essentially half of a hockey stop! But don't rush it!
Getting Up From a Fall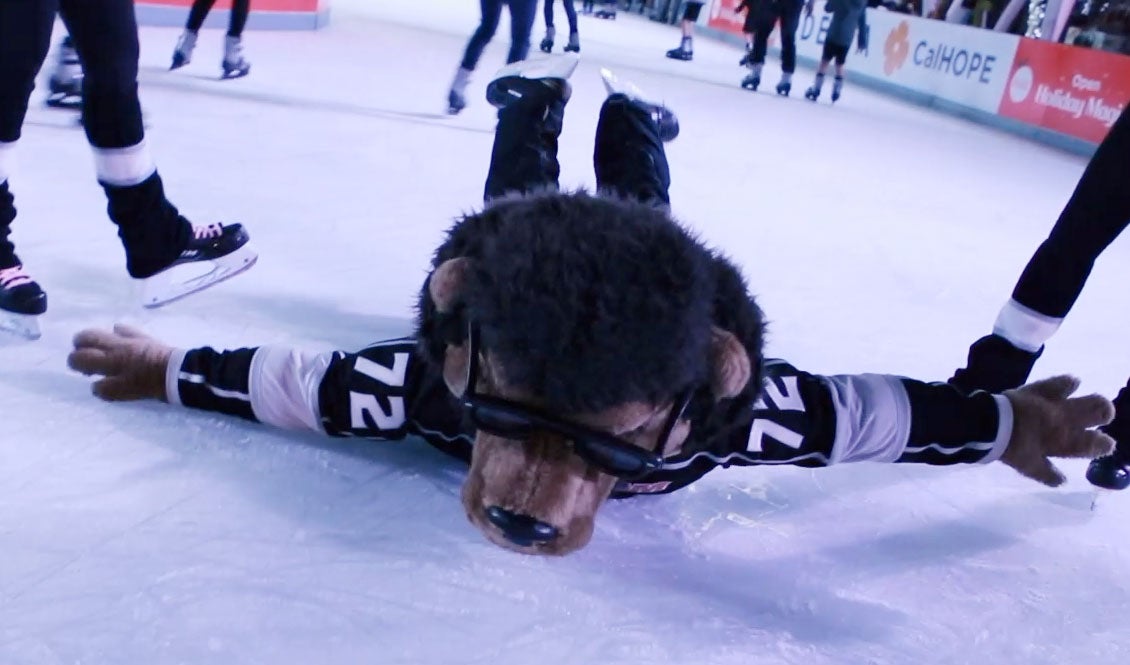 Yep, even Bailey falls sometimes. Try to keep your hands off the ice as you get up to your knees, then get one skate on the ice, then put both hands on that knee and push up.
Standing Still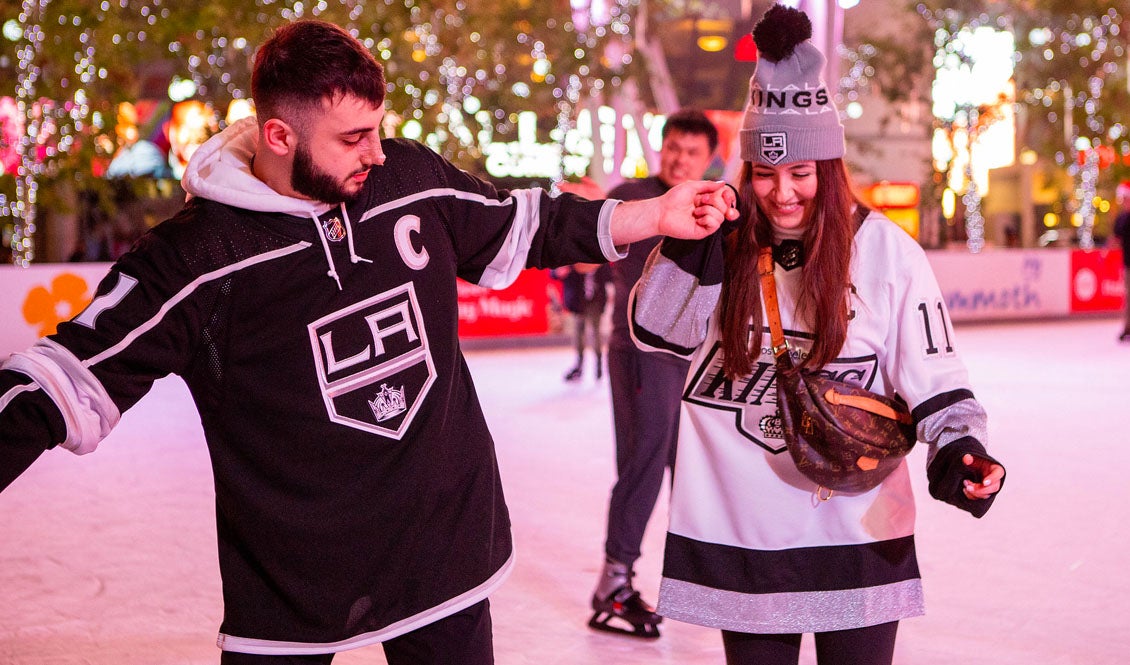 Again, grab the boards (or a friend)! But another option is to tilt your skates outward and touch the backs of them together at an angle to prevent yourself from falling backward or forward.
And there you have it! Ice skating really is that simple, so grab your friends and your skates to hit the ice rink! LA Kings Holiday Ice Presented by Coca-Cola at L.A. LIVE is taking place at Xbox Plaza now throgh January 7, 2022.