The LA Kings play hard on the ice and on the Internet. Their Twitter feed has long been known among sports fans for content ranging from witty to brutal. Here are some of our favorites!
Following beating the Vancouver Canucks in game 1 of the 2012 Western conference quarter-finals... savage!
To everyone in Canada outside of BC, you're welcome.

— LA Kings (@LAKings) April 12, 2012
Lifting us up with some humor in the not-so-good times.
us when we found out we won't play hockey for 4 more months pic.twitter.com/CxWS7DrEYS

— LA Kings (@LAKings) August 4, 2020
Giving St. Louis the blues back in 2017 (in fairness to the Blues, they're starting to catch up).
*and Stanley Cups. https://t.co/AmUhJsSxlU

— LA Kings (@LAKings) December 2, 2017
When they invited Retta of "Parks and Recreation" fame, who knew nothing about hockey, to live Tweet a game and she became a fan!
"I don't know anything about hockey, all I know is I like cute guys."
- @unfoRETTAble on attending her first NHL game pic.twitter.com/Ej9LEs5pYf

— LA Kings (@LAKings) March 2, 2019
When Dwight Schrute from Scranton, PA asked for tickets and they delivered.
@rainnwilson We can give you tickets - if you let us deliver them to you in a bowl of
jello.

— LA Kings (@LAKings) May 16, 2012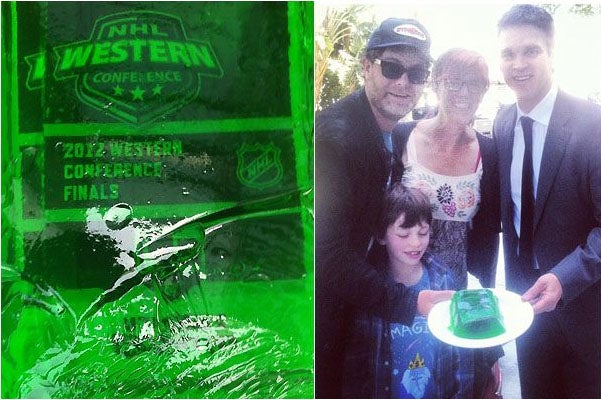 And of course we have to love these!
The #LAKings are your 2012 Stanley Cup Champions!

— LA Kings (@LAKings) June 12, 2012
Mission accomplished. pic.twitter.com/9lBL7fBRf0

— LA Kings (@LAKings) June 14, 2014
Host a Private Event
L.A. LIVE is the perfect place for your group meetings, party or convention. Choose from many elegant spaces.
Learn More