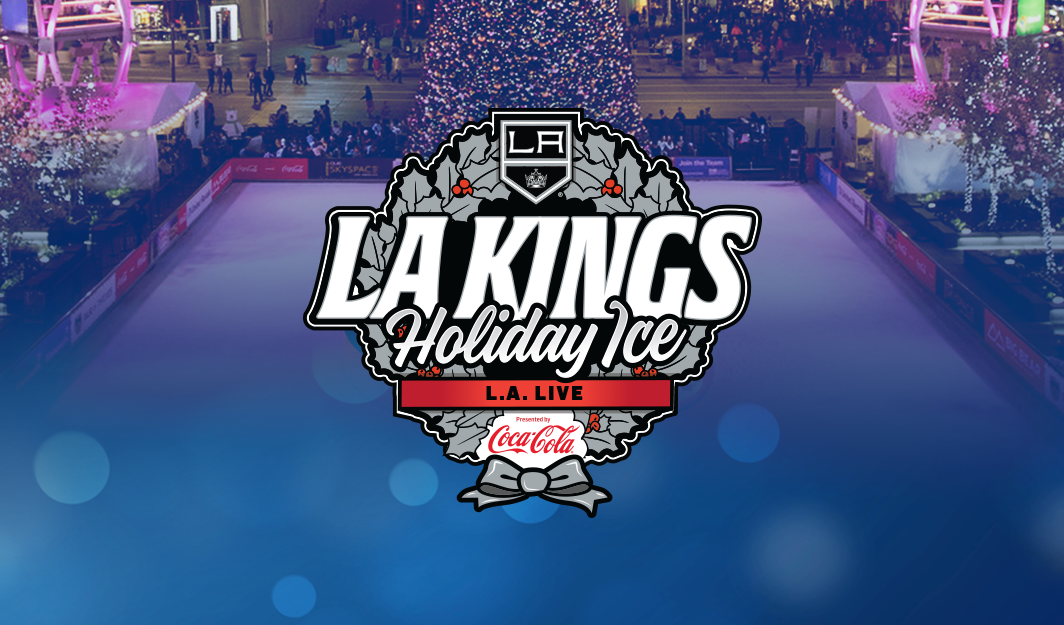 LA Kings Holiday Ice at L.A. LIVE
Presented by Coca-Cola
Event Details
The annual LA Kings Holiday Ice presented by Coca-Cola brings outdoor ice skating to L.A. LIVE on Xbox Plaza right out front of STAPLES Center. Skate your way into the holiday season and enjoy the rink while it is here for a limited season. The LA Kings Holiday Ice rink will be open November 27, 2021 through January 8, 2022. Bring your friends, family, date or enjoy the rink before and after a sports game or concert!
Hours of Operation
November 27 – December 16, 2021
Daily 5PM - Midnight (4 sessions)
5PM - 6:30PM
7PM - 8:30PM
9PM - 10:30PM
11PM -12:00AM
December 17, 2021 – January 7, 2022
Daily 4PM - Midnight (4 sessions)
4PM - 5:30PM
6PM - 7:30PM
8PM - 9:30PM
10PM - 12:00AM
Please note the ice rink may close due to inclement weather. If it is raining, please call ahead at 818-309-7948 or check our Instagram stories @laliveofficial for updates. For non-sales or ticketing inquiries, please call 818-309-7948 or contact us.