Red carpet has practically become a permanent fixture on the streets of Downtown LA. Between the GRAMMY® Awards, Emmy Awards, MTV Video Music Awards and the Los Angeles Film Festival, plus glamorous premieres like Michael Jackson's This Is It, 2012, Despicable Me and Twilight Saga: Eclipse, the stars have made L.A. LIVE their new home. Bring new life to your meeting or event by having it where the biggest events in entertainment are - L.A. LIVE.
AFTER PARTY LOCATIONS
Just steps away from Regal Cinemas L.A. LIVE are some of L.A.'s hottest party/event destinations.
Venue options:
JW Marriott Los Angeles at L.A. LIVE, Ballrooms (Capacity: Up to 2,000)
WP24 at The Ritz-Carlton, Los Angeles (Capacity: 272)
The Event Deck at L.A. LIVE (Capacity: 5,000)
Target Terrace (Capacity: 300)
Club NOKIA (Capacity: 2,300)
NOKIA Plaza (Capacity: 1,000 – 10,000)
The Conga Room (Capacity: 930)
JW Marriott Los Angeles at L.A. LIVE, ION Pool Lounge (Capacity: 100)
MOVIE PROMOTIONS
L.A. LIVE is a media-friendly location for publicity stunts, press conferences and on-sale events that generate a tremendous amount of exposure and awareness.
On-Sale Events
Promotional Stunts and Exposure
SPECIAL SCREENINGS
Regal Cinemas L.A. LIVE is the perfect location to host your special screenings.
Promotional radio screenings
Research screenings
Critic screenings
Press Junkets
Adjacent to Regal Cinemas L.A. LIVE are two stunning hotels
JW Marriott Los Angeles - 878 Guest Rooms
The Ritz-Carlton, Los Angeles - 123 Guest Rooms
Nearly 100,000 sq. ft of exhibition space
For more information, contact:
Josh Amster | [email protected] | (213) 742-7143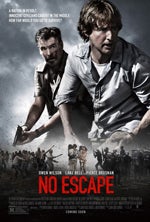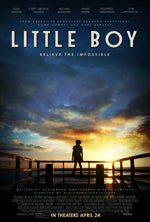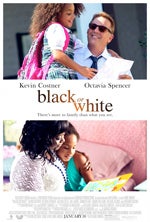 Sign up for the 'Movie Insider'
Showtimes, upcoming attractions, advance ticket sales, promotions/sweepstakes & offers.
Today's Premiere Cinema Feature
The Martian 3D
Genre: Digital3D, Action_Adventure
Synopsis: During a manned mission to Mars, Astronaut Mark Watney (Matt Damon) is presumed dead after a fierce storm and left behind by his crew. But Watney has survived and finds himself stranded and alone on the hostile planet. With only meager supplies, he must draw upon his ingenuity, wit and spirit to subsist and find a way to signal to Earth that he is alive. Millions of miles away, NASA and a team of international scientists work tirelessly to bring "the Martian" home, while his crewmates concurrently plot a daring, if not impossible, rescue mission. As these stories of incredible bravery unfold, the world comes together to root for Watney's safe return. Based on a best-selling novel, and helmed by master director Ridley Scott, THE MARTIAN features a star studded cast that includes Jessica Chastain, Kristen Wiig, Kate Mara, Michael Pena, Jeff Daniels, Chiwetel Ejiofor, and Donald Glover.
Rating: PG-13
Pricing & Information
Adults
General - $15.50
4DX - General price + $8.00
RealD 3D - General price + $4.00
Premiere Cinema - General price + $1.00
Matinee (Weekday before 5:30 PM; Weekend/Holiday before 2:00 PM) - $12.75
Children, Seniors
Military
Students
$13.00 (Monday-Thursday, excluding holidays)
Groups
Groups of 10 or more receive $2 off each ticket! Call (213) 742-7143 to book your group tickets today! Group tickets not available at cinema box office.
NOTE: All price levels may not be available for all shows.
Address
1000 W Olympic Blvd Los Angeles, CA 90015
Host a Private Event
L.A. LIVE is the perfect place for your group meetings, party or convention. Choose from many elegant spaces.
Learn More