Electric Vehicle Charging Stations at L.A. LIVE
There are a total of 15 Level 2 electric vehicle charging stations in the two parking facilities on the L.A. LIVE campus. The West Garage has 7 charging stations and is located at 1005 W. Chick Hearn Ct., Los Angeles, CA 90015. The East Garage has 8 charging stations and is located at 800 W. Olympic Blvd., Los Angeles, CA 90015.
EV charging spaces are conveniently located near the pedestrian access points of the garages. Please note that there is a fee for charging; the charging rate is $1/hour for the first 4 hours, $3/hour thereafter. Please see the kiosk prior to use.
L.A. LIVE is on the Chargepoint Network. For more information visit www.chargepoint.com.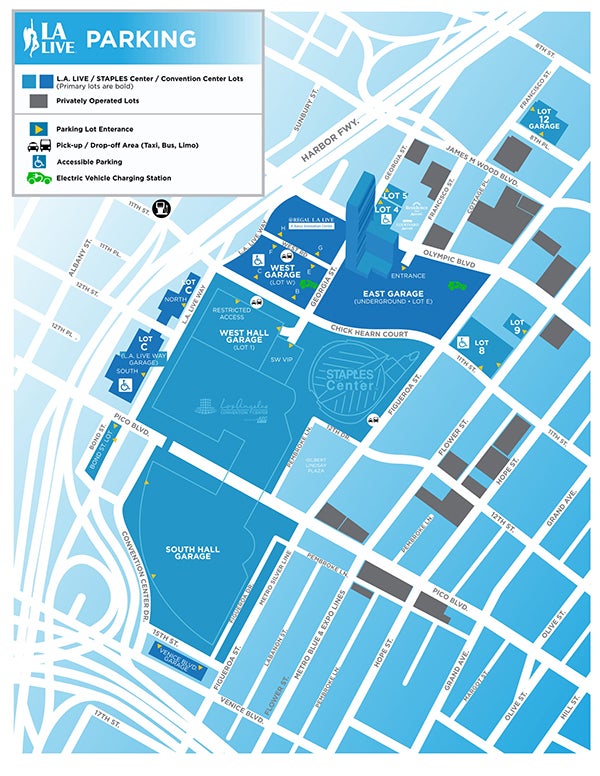 Host a Private Event
L.A. LIVE is the perfect place for your group meetings, party or convention. Choose from many elegant spaces.
Learn More
NIKE 3ON3 AT L.A. LIVE
Register to secure your team's spot to play in the Nike Basketball 3ON3 Tournament!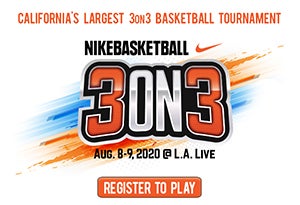 JAM OUT WITH US ON SPOTIFY
Listen to our carefully curated playlists to vibe to for the perfect occasions!