Please be advised that Caltrans is constantly working to upgrade the nearby freeways. When planning your route, be aware of any ramp or freeway closures that may affect your trip to L.A. LIVE.
To get up-to-date information, Caltrans Public Affairs can be reached at: (213) 897-3656.
Also, stay informed about traffic conditions to ensure that you arrive on time for your event. You can check traffic at www.sigalert.com.
Host a Private Event
L.A. LIVE is the perfect place for your group meetings, party or convention. Choose from many elegant spaces.
Learn More
NIKE 3ON3 AT L.A. LIVE
Register to secure your team's spot to play in the Nike Basketball 3ON3 Tournament!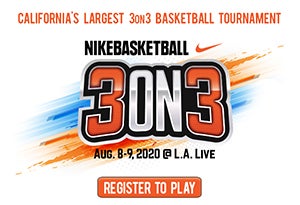 JAM OUT WITH US ON SPOTIFY
Listen to our carefully curated playlists to vibe to for the perfect occasions!