AEG seeks to partner with manufacturers, suppliers and contractors that share a vision of growth and excellence. Generally, AEG and our vendor partners offer reciprocal benefits through:
Competitive Pricing
Proven Track Record with References
Good Financial Standing
Appropriate Levels of Insurance Coverage
Excellent Service and Timely Delivery Record
Ability to Conduct Business Electronically
Competitive Advantage / Value Added Capability

ONLINE REGISTRATION OFFERED TO QUALIFIED SUPPLIERS
Suppliers interested in seeking opportunities with AEG are encouraged to register through our supplier portal.
Host a Private Event
L.A. LIVE is the perfect place for your group meetings, party or convention. Choose from many elegant spaces.
Learn More
NIKE 3ON3 AT L.A. LIVE
Register to secure your team's spot to play in the Nike Basketball 3ON3 Tournament!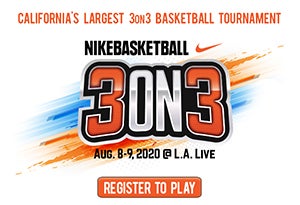 JAM OUT WITH US ON SPOTIFY
Listen to our carefully curated playlists to vibe to for the perfect occasions!