The weather is starting to warm up, which means it's time to head to Starbucks and decide on which refreshing drink you're going to order for the day! We've got you covered with these Starbucks orders to get based on your mood!
Uplifting: Iced Pineapple Matcha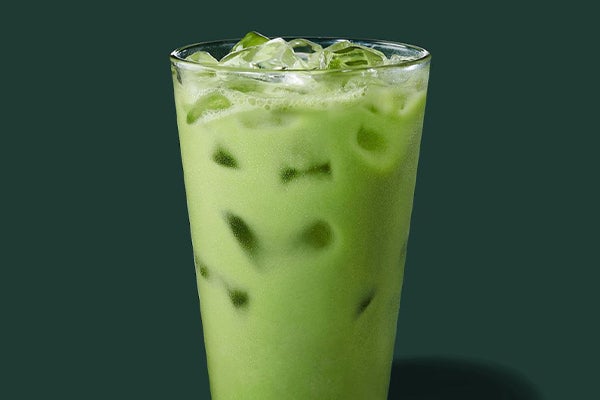 You're feeling something uplifting! If you're looking for a drink to brighten up your mood for the day, we recommend ordering the Iced Pineapple Matcha. It's made with premium matcha green tea, shaken with flavors of pineapple and ginger with coconut milk and ice.
Vacay Getaway: Mango Dragonfruit Lemonade Refresher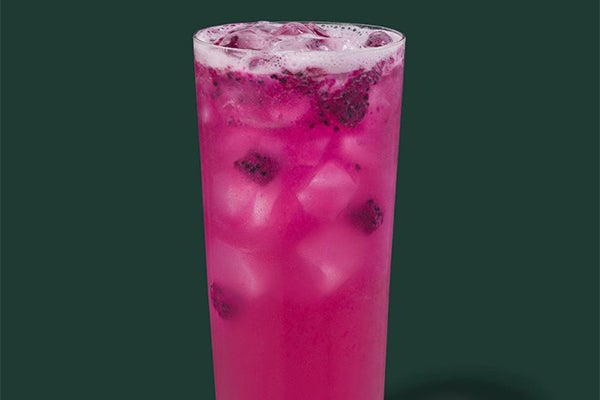 In the mood for a vacation getaway? We totally get you! If you're trying to escape for the day, the Mango Dragonfruit Lemonade Refresher is your perfect Starbucks order. This tropical-inspired drink is crafted with vibrant lemonade, sweet mango, and refreshing dragonfruit flavors. It's served Hand-shaken with ice and a scoop of real diced dragonfruit.
Spring In Your Step: Pink Drink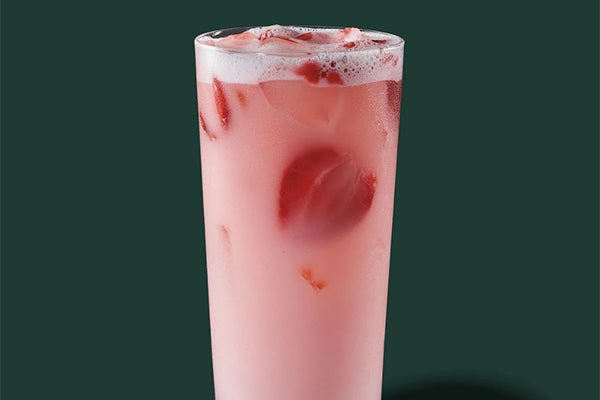 Craving a refreshing Spring-themed beverage? The Pink Drink is the best go-to order. It's a crisp beverage made with the Strawberry Acai Refresher with accents of passion fruit combined with creamy coconut milk. A true fruity and refreshing sip of Spring!
Sweet: Mocha Cookie Crumble Frappuccino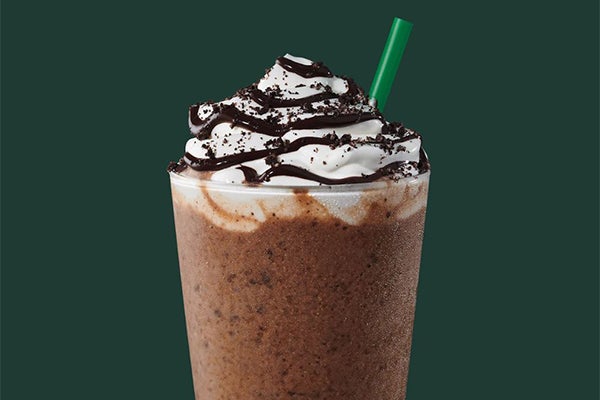 You're just in the mood for something super sweet. The Mocha Cookie Crumble Frappuccino is your drink order! This Frappuccino Roast coffee with mocha sauce and frap chips is blended with milk and ice, layered on top of whipped cream and chocolate cookie crumble, topped with vanilla whipped cream, mocha drizzle and chocolate cookie crumble. Yum!
Balanced: Iced Chai Tea Latte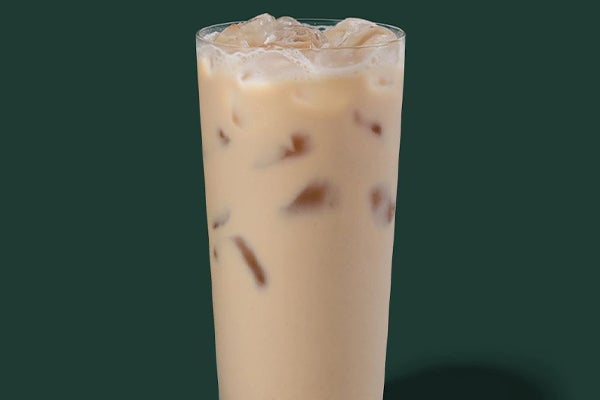 You're feeling balanced in life right now and would like to order a drink to complement your mood. The Iced Chai Tea Latte is your order. This black tea infused beverage is made with cinnamon, clove, and spices combined with milk and ice for the perfect balance of sweet and spicy.
Calm: Iced Matcha Green Tea Latte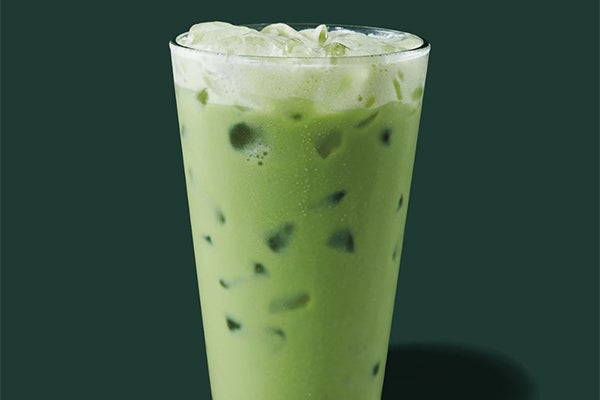 You're in the mood of calmness. Everything around you seems to be flowing and nothing can disturb you or bring you down! The Iced Matcha Green Tea Latte is your drink order. It's smooth and creamy, made with matcha that's sweetened just right and served with milk over ice.
Fruity: Iced Guava White Tea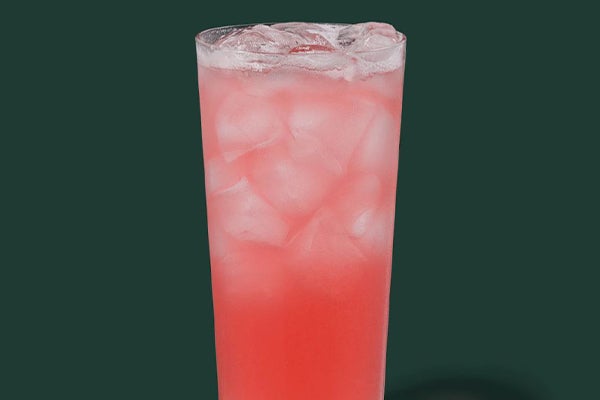 You're in the mood for something fruity and sweet, but not too heavy the Iced Guava White Tea is your Starbucks drink order! This is made with guava-flavored fruit juice blend and Teavana iced white tea, sweetened with liquid cane sugar, and hand-shaken with ice.
Tired: Nitro Cold Brew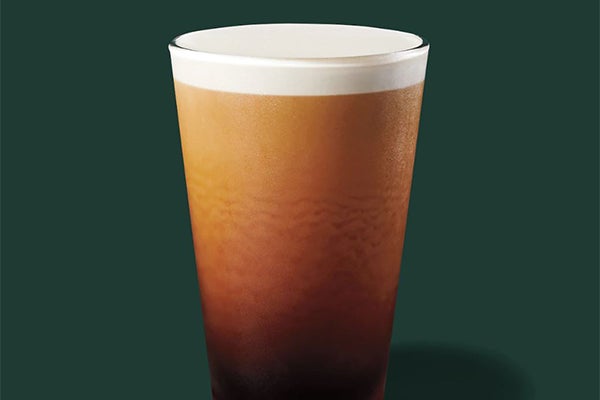 You had a long night and need to be wide awake for that morning meeting! The Nitro Cold Brew is your order. It's slowly steeped for a super smooth taste. This coffee is infused with nitrogen to create a sweet flavor without sugar. Perfection is served!
Simple: Iced Coffee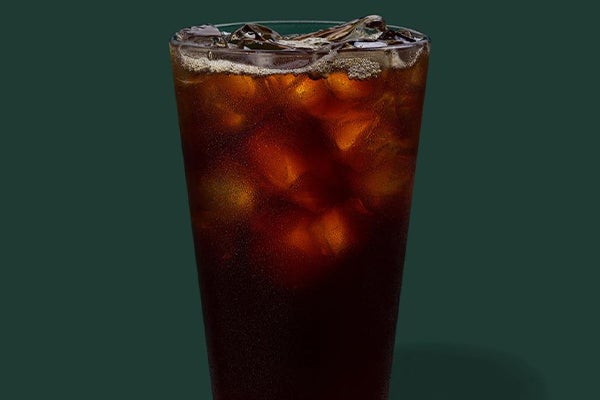 You are in the mood for something plain and simple and we respect that. Your Starbucks order is a simple Iced Coffee. This freshly brewed iced coffee blend is served chilled and sweetened over ice. Say hello to a refreshing lift to your day.
Need More Energy: Iced Caramel Macchiato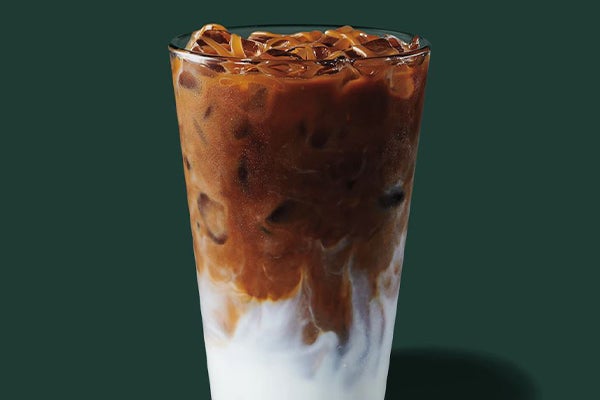 Feeling like you need a huge pick-me-up? This Iced Caramel Macchiato is your Starbucks order! This beverage is rich, with full-bodied espresso made with vanilla-flavored syrup, milk, and rice, topped with a caramel drizzle for an oh-so-sweet finish.
So what mood are you in today? Order now through the Starbucks Mobile app for takeout between 5 a.m. – 3 p.m. daily at L.A. LIVE.
Host a Private Event
L.A. LIVE is the perfect place for your group meetings, party or convention. Choose from many elegant spaces.
Learn More