The game is about to show on TV and you're still on the search for a place to catch it with some friends. Well, how about somewhere that has so many TVs you won't even know which one to look at, a great menu, and plenty of room? It's safe to say we've found your perfect sports bar. Here are the reasons why Tom's Urban is the best place to watch sports!
They have over 70 TVs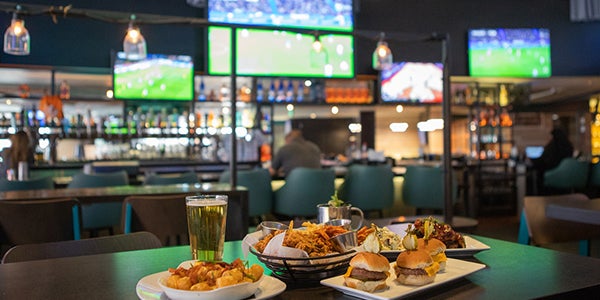 Tom's Urban at L.A. LIVE has 75 flat screen TVs! No matter where you sit, you won't miss a moment of the game. And if you're a huge multi-sports fan, you can even watch more than one game at a time!
Food & Drinks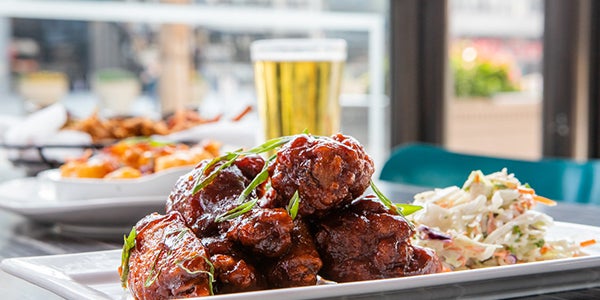 You can't beat their Happy Hour! ½ OFF anything that pours! They also have some good bites deals including $5 Loaded Tots, Mac & Cheese, Fried Pickles, $10 Wings, sliders and more! To view the full Happy Hour menu click here.
Happy Hour: Monday – Friday from 2PM – 5PM
Sunday – Thursday from 10PM – Close
U-Pour Floor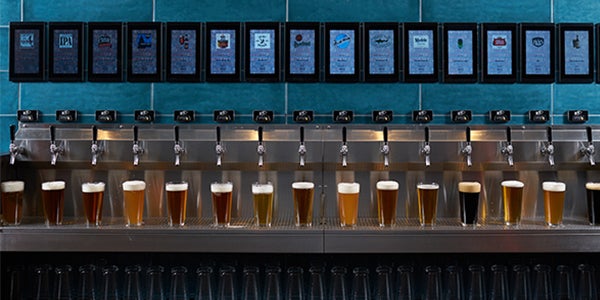 You can't go wrong with the U-Pour Floor at Tom's Urban. Instead of BYOB, how about PYOB? This is the first Pour Your Own drinking experience in Downtown L.A.! Enjoy choosing from 50 taps of beer, wine, cider, cocktails, kombucha and even nitro coffee. Create your own drink, at your own pace! For more info about the U-Pour Floor, click here!
Great Atmosphere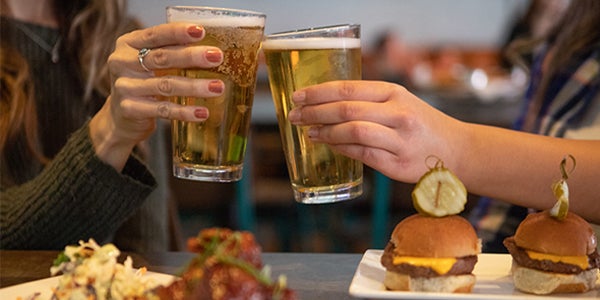 From the tables to the bars, Tom's Urban has a great atmosphere for catching the game for the perfect occasion! Whether you're on a date, with family, or just hanging out with friends, take a seat at a table inside or enjoy the view of Downtown outside. Or you can make your way to the bar upstairs at the U-Pour Floor for a more modern vibe!
Watch Parties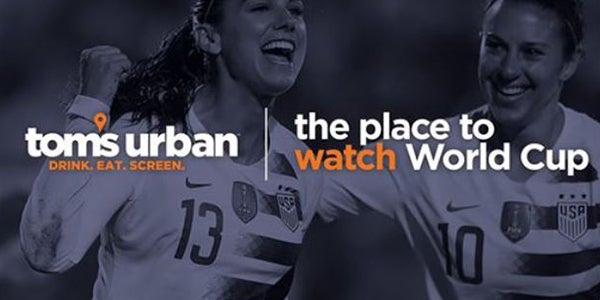 Tom's Urban is the place to celebrate with sports fans from all over the world! In fact, you can catch the FIFA Women's World Cup at Tom's Urban and join in on the watch parties co-hosted with the LA Galaxy on June 11 (USA vs Thailand), 16 (USA vs Chile), & 20 (USA vs Sweden). Receive Beer and Food specials and chances to win free swag! Learn more and RSVP here.
See you at your next game-watching outing!
Host a Private Event
L.A. LIVE is the perfect place for your group meetings, party or convention. Choose from many elegant spaces.
Learn More