Ladies…and gentlemen! It's about that time to watch some amazing women run the field. The 2019 FIFA Women's World Cup happening in France from June 7 – July 7 will be a fierce competition you won't want to miss. To help you out, we have the perfect sports bar to catch all the action - Tom's Urban!
Food and Beer Specials
Go BIG with Tom Urban's 40oz two handled beer and take advantage of their $3 off of Heineken, Bud Light, and Angry Orchard during the USA Women's World Cup games. Why stop there? Don't be afraid to pair your beer with wings or sliders for just $10 during the World Cup Matches. Score!
Over 70 TVs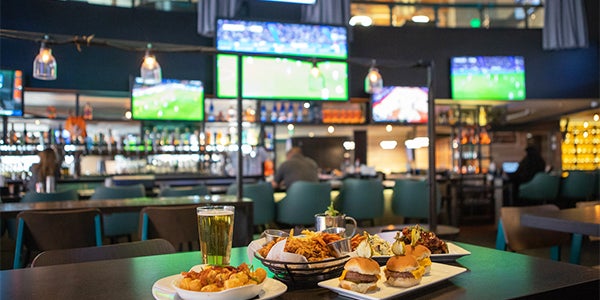 Tom's Urban at L.A. LIVE has 75 flat screen TVs! No matter where you sit, you'll be sure to have the perfect view of the match. You won't have to miss a moment from the moment you walk in!
Free Swag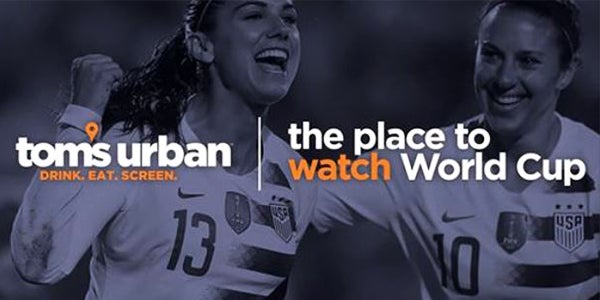 Join in on the watch party at Tom's Urban at L.A. LIVE and get a chance to receive your free swag! Watch parties co-hosted with the LA Galaxy are on June 11 (USA vs Thailand), 16 (USA vs Chile), & 20 (USA vs Sweden). For more info and to RSVP, click here!
Are you ready to watch the women rule the field? The United States have won the FIFA Women's World Cup Tournaments 3 times including the last one in 2015. Let's cheer them on for another win at Tom's Urban this summer! For more info click here.
Host a Private Event
L.A. LIVE is the perfect place for your group meetings, party or convention. Choose from many elegant spaces.
Learn More