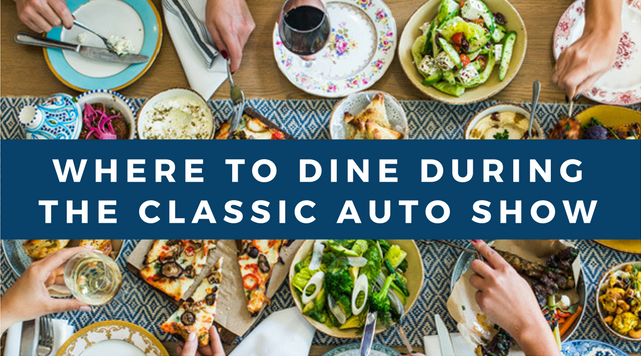 Steps away from the Los Angeles Convention Center is L.A. LIVE. L.A. LIVE has over 20 restaurants to choose from - from fast casual, sports bars, outdoor patios, fine dining and even bowling! The Classic Auto Show is in town from March 2-4, don't forget to plan your day and check out the variety of L.A. LIVE restaurants. If you don't have a ticket to the Classic Auto Show yet, buy now!

TRIPLE 8 CHINA BAR & GRILL
Triple 8 China Bar & Grill offers a distinctive dining experience joining modern Chinese/Cantonese cuisine, sexy signature cocktails and craft beers.
» View Triple 8 China Bar & Grill's Menu
---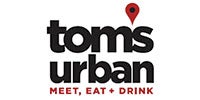 TOM'S URBAN
Tom's Urban offers a globally inspired, locally sourced, and seasonally influenced cuisine served for sharing.
---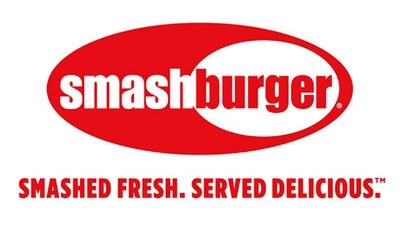 SMASHBURGER
At Smashburger, we believe that smashing is better. Our handcrafted burgers are smashed, seared and seasoned to order, using our fresh, never frozen 100% Certified Angus Beef.
---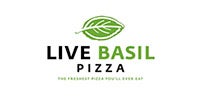 LIVE BASIL PIZZA
Made right in front of you, in just a couple of minutes, the freshest pizza you'll ever eat.
» View Live Basil Pizza's Menu
---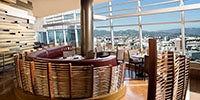 NEST AT WP24
Located on the 24th floor of The Ritz-Carlton, Nest at WP24 is a modern lounge experience serving a dedicated menu of Asian-inspired snacks, appetizers, sushi and large plates.
---

BOCA AT THE CONGA ROOM
For a taste of Latin culture, one need only enter Boca at The Conga Room.
» View Boca at The Conga Room's Menu
---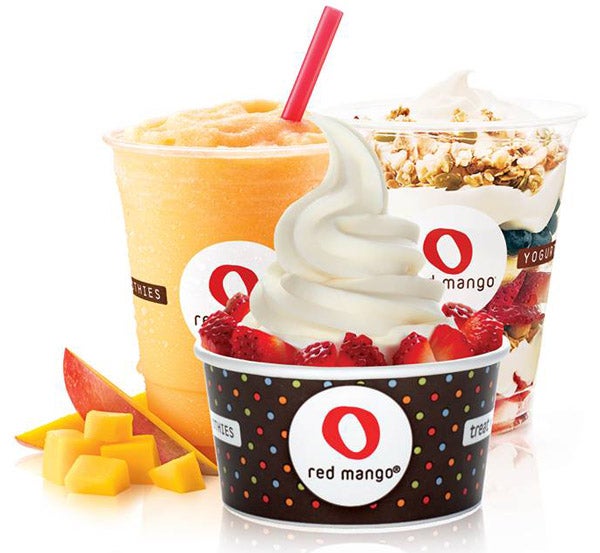 RED MANGO
Red Mango's award-winning, nonfat frozen yogurt has it all -- calcium, protein, and live active cultures that are good for your body. And unlike other desserts that often contain artificial ingredients or excessive calories from fat and sugar, Red Mango frozen yogurt is all natural, nonfat or lowfat, and certified gluten free and cosher.
---

FLEMING'S PRIME STEAKHOUSE & WINE BAR
Fleming's Prime Steakhouse & Wine Bar is an ongoing celebration of exceptional food and wine, featuring aged prime beef and 100 fine wines by the glass.
» View Fleming's Prime Steakhouse & Wine Bar's Menu
---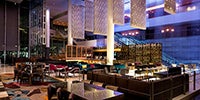 gLAnce Lobby Bar
An intersectional selection of wines, innovative cocktailes and a fine selection of domestic and international beers.
---

ILLY ESPRESSAMENTE
An authentic Italian-style cafe focused on coffee and light gastronomy. Illy food embodies the excellence of Italian cuisine, combining fresh, high-quality ingredients.
» View Illy Espressamente's Menu
---

KATSUYA
The Los Angeles Times Readers' Choice "Best Sushi Restaurant in Southern California" features Master Sushi Chef Katsuya Yechi's innovative Japanese cuisine paired with premium mixology in a stylish setting.
---

LAWRY'S CARVERY
Experience Lawry's culinary excellence at Lawry's Carvery, a comfortable, casual setting designed for today's busy lifestyle...
---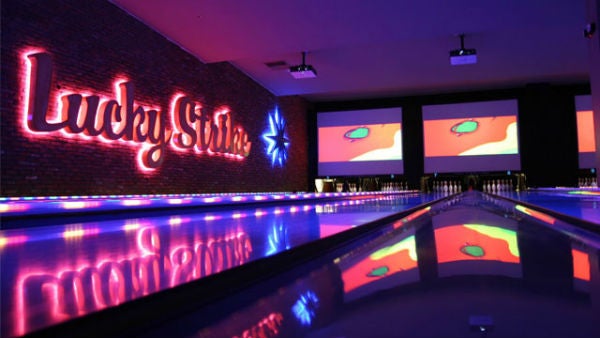 LUCKY STRIKE
Lucky Strike blends bowling into a sleek atmosphere with 18 state of the art lanes, a plush cozy lounge, billiards, private party space, exceptional menu, DJs and electronic art shows!
---

ROCK'N FISH
A Manhattan Beach tradition makes its way into the heart of downtown with Rock'n Fish...
---

ROSA MEXICANO
Rosa Mexicano delivers authentic Mexican cooking with signature dishes such as Guacamole prepared tableside and Frozen Pomegranate Margaritas, in a stylishly festive atmosphere designed by David Rockwell.
---

STARBUCKS COFFEE
Starbucks Coffee has become the leader in coffee beverages internationally with over 8,000 domestic locations and 3,000 international locations. Starbucks Coffee also serves fresh food including baked pastries, sandwiches, and salads.
---

THE MIXING ROOM
World-class mixology, innovative small plates, lush and comfortable design and the ideal location in LA for star gazing and people watching.
---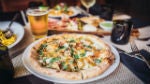 WOLFGANG PUCK BAR & GRILL
Legendary Chef Wolfgang Puck's signature take on modernized "bar and grill" cuisine with approachable fine dining in a spectacular setting.
» View Wolfgang Puck Bar & Grill's Menu
---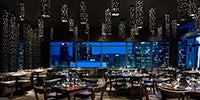 WP24 BY WOLFGANG PUCK
WP24 by Wolfgang Puck offers a fine dining experience with modern interpretation of traditional Chinese fare and stunning panoramic views of Downtown Los Angeles.
---

YARD HOUSE
Yard House is an upscale-casual eatery known for great food, classic rock music and 160 taps of imported, craft and specialty ales & lagers. Come tap into the fun!
The Classic Auto Show is March 2-4 at the Los Angeles Convention Center. Get your passes if you haven't already!
Host a Private Event
L.A. LIVE is the perfect place for your group meetings, party or convention. Choose from many elegant spaces.
Learn More