If you've been to a game or concert at STAPLES Center, chances are you've seen them and thought, "What ARE those booths and HOW do I get one?!" You're not alone! These contemporary and stylish booths are the Premier Lounges at the San Manuel Club, and provide the finest that entertainment and class at STAPLES Center have to offer!
ENTERTAIN IN STYLE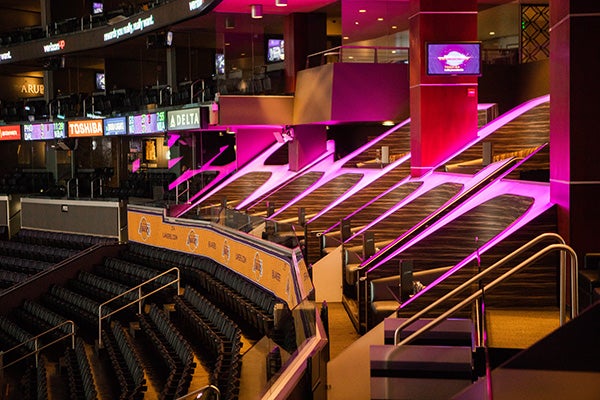 These sleek and modern lounges allow for four guests to indulge in the delicious Chef's table, beer, wine and soda with a prime location to catch all the on-court and on-ice action! When you invest in a Premier Lounge, you instantly get access to all Lakers, Clippers and Kings home games through playoffs.
ANYONE CAN INVEST IN ONE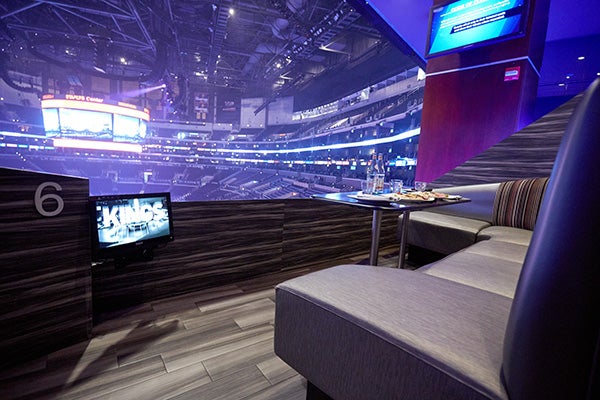 Whether you're looking to entertain clients, reward employees, treat your friends and family or all of the above, you can invest in a Premier Lounge today! Lounges offer the perfect amount of privacy without skipping out on the buzz of being at a live game! Contact STAPLES Center Premium Seating today today at (213) 763-7755 or fill out this form for more info!
PERKS ARE A PLUS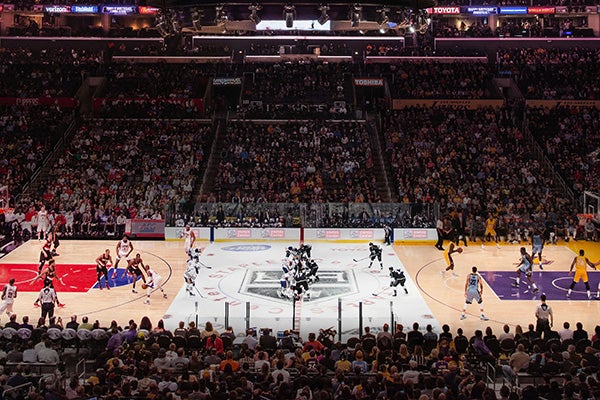 In addition to home games, you also receive priority access to purchase special events and concerts at STAPLES Center in your Premier Lounge or in Premier Seats when available! Don't forget about the preferred parking, VIP entrances, VIP Will Call, and a dedicated Premium Service Manager dedicated to making your experience first-class!
THE VIEW IS WORTH IT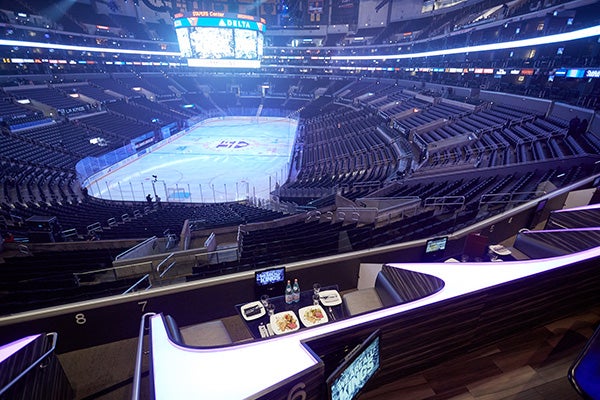 Premier Lounges truly are the best seat in the house. No squeezing to get through a row of people, more space to lounge, eat and drink, and your own private nook in the world-renowned and beloved arena. Who doesn't want to enjoy a game this way?
Ready to reserve your Premier Lounge for next season? Contact STAPLES Center Premium Seating today!
Host a Private Event
L.A. LIVE is the perfect place for your group meetings, party or convention. Choose from many elegant spaces.
Learn More