Justice League (November 17)
About The Film
Fueled by his restored faith in humanity and inspired by Superman's selfless act, Bruce Wayne enlists newfound ally Diana Prince to face an even greater threat. Together, Batman and Wonder Woman work quickly to recruit a team to stand against this newly awakened enemy. Despite the formation of an unprecedented league of heroes -- Batman, Wonder Woman, Aquaman, Cyborg and the Flash -- it may be too late to save the planet from an assault of catastrophic proportions. » Purchase Tickets
Coco (November 22)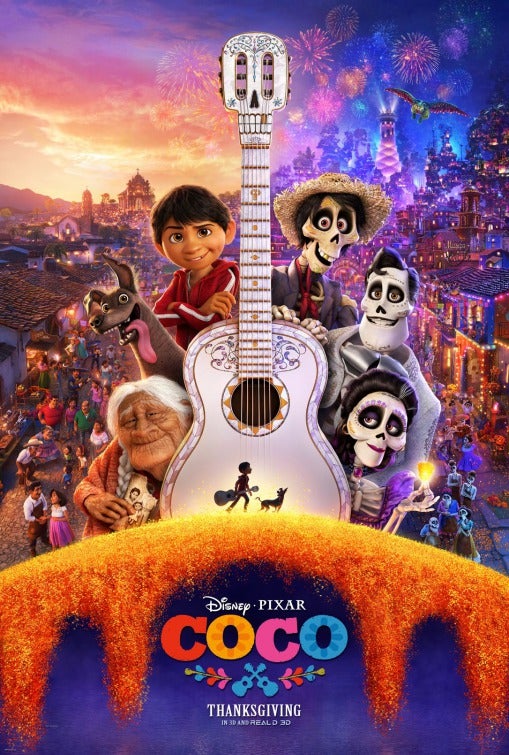 About The Film
Despite his family's generations-old ban on music, young Miguel dreams of becoming an accomplished musician like his idol Ernesto de la Cruz. Desperate to prove his talent, Miguel finds himself in the stunning and colorful Land of the Dead. After meeting a charming trickster named Héctor, the two new friends embark on an extraordinary journey to unlock the real story behind Miguel's family history.
» Purchase Tickets
The Disaster Artist (December 8)
About The Film
Tommy Wiseau and Greg Sestero become friends after meeting each other in an acting class in San Francisco. Hoping to achieve Hollywood stardom, Sestero moves to Los Angeles and signs on to appear in his buddy's project. Financed with his own money, Wiseau writes, directs and stars in "The Room," a critically maligned movie that becomes a cult classic.
» Purchase Tickets
The Shape of Water (December 8)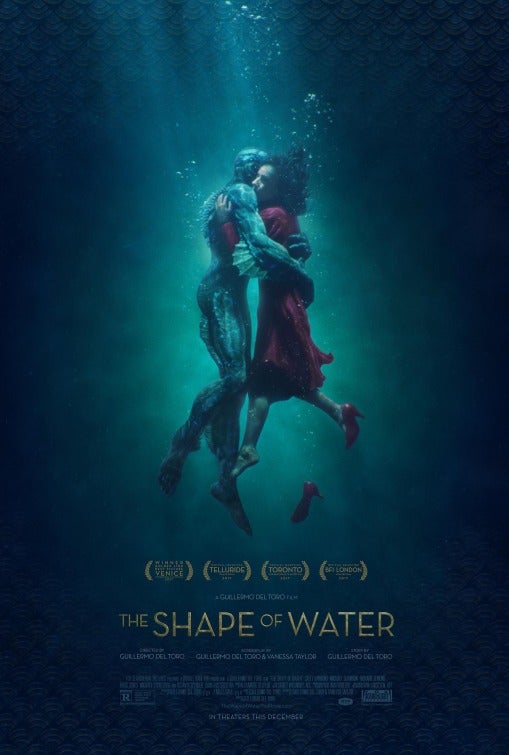 About The Film
Elisa is a mute, isolated woman who works as a cleaning lady in a hidden, high-security government laboratory in 1962 Baltimore. Her life changes forever when she discovers the lab's classified secret -- a mysterious, scaled creature from South America that lives in a water tank. As Elisa develops a unique bond with her new friend, she soon learns that its fate and very survival lies in the hands of a hostile government agent and a marine biologist.
>> Tickets on sale soon
Star Wars: The Last Jedi (December 15)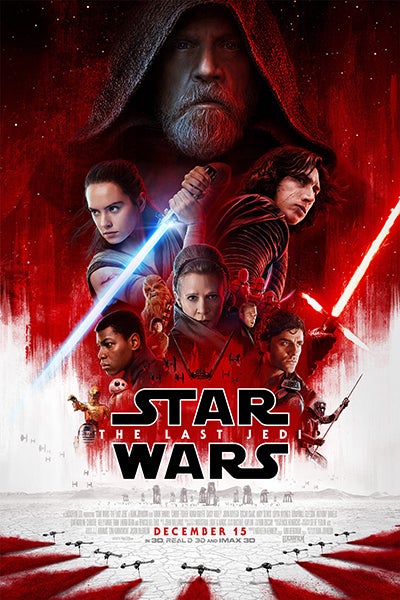 About The Film
Rey develops her newly discovered abilities with the guidance of Luke Skywalker, who is unsettled by the strength of her powers. Meanwhile, the Resistance prepares to do battle with the First Order.
» Purchase Tickets
Jumanji (December 20)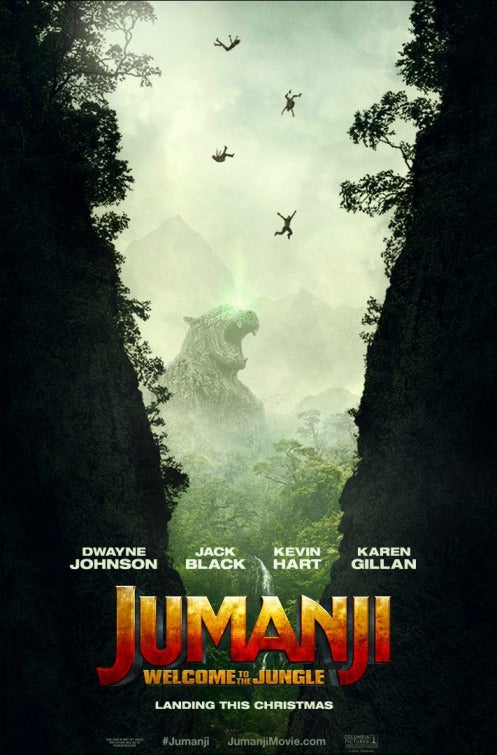 About The Film
Four high school kids discover an old video game console and are drawn into the game's jungle setting, literally becoming the adult avatars they chose. What they discover is that you don't just play Jumanji - you must survive it. To beat the game and return to the real world, they'll have to go on the most dangerous adventure of their lives, discover what Alan Parrish left 20 years ago, and change the way they think about themselves - or they'll be stuck in the game forever.
» Purchase Tickets
The Greatest Showman (December 20)
About The Film
Inspired by the imagination of P. T. Barnum, The Greatest Showman is an original musical that celebrates the birth of show business & tells of a visionary who rose from nothing to create a spectacle that became a worldwide sensation.
Call Me By Your Name (December 22)
About The Film
It's the summer of 1983, and precocious 17-year-old Elio Perlman is spending the days with his family at their 17th-century villa in Lombardy, Italy. He soon meets Oliver, a handsome doctoral student who's working as an intern for Elio's father. Amid the sun-drenched splendor of their surroundings, Elio and Oliver discover the heady beauty of awakening desire over the course of a summer that will alter their lives forever.
>> Tickets on sale soon
Downsizing (December 25)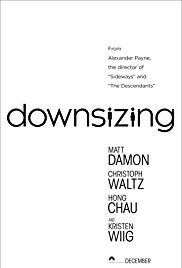 About The Film
When scientists discover how to shrink humans to five inches tall as a solution to overpopulation, Paul (Matt Damon) and his wife Audrey (Kristen Wiig) decide to abandon their stressed lives in order to get small and move to a new downsized community — a choice that triggers life-changing adventures.
>> Tickets on sale soon
Molly's Game (December 25)
About The Film
The true story of Molly Bloom, a beautiful, young, Olympic-class skier who ran the world's most exclusive high-stakes poker game for a decade before being arrested in the middle of the night by 17 FBI agents wielding automatic weapons. Her players included Hollywood royalty, sports stars, business titans and finally, unbeknown to her, the Russian mob. Her only ally was her criminal defense lawyer Charlie Jaffey, who learned there was much more to Molly than the tabloids led people to believe.
>> Tickets on sale soon
I Tonya (January 5)

About The Film
Competitive ice skater Tonya Harding rises amongst the ranks at the U.S. Figure Skating Championships, but her future in the activity is thrown into doubt when her ex-husband intervenes.
Host a Private Event
L.A. LIVE is the perfect place for your group meetings, party or convention. Choose from many elegant spaces.
Learn More