THE PREMIERE HOUSE AT REGAL CINEMAS L.A. LIVE WILL HOST THE RED CARPET WORLD PREMIERE OF 'TRIPLE 9'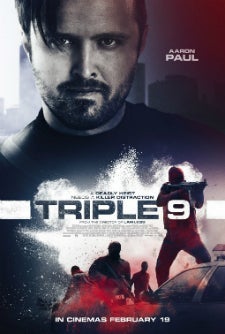 The Premiere House at Regal Cinemas L.A. LIVE will host the red carpet premiere of Open Road Films' 'Triple 9' on Tuesday, February 16. Stars from the film expected to attend are Casey Affleck, Aaron Paul, Anthony Mackie, Clifton Collins Jr., Norman Reedus and Teresa Palmer and director John Hillcoat. Additional celebrity guests include Colin Ferguson, Wesley Johnson, Perrey Reeves and Charlotte Ross.
'Triple 9' is the story of a crew of dirty cops blackmailed by the Russian mob to execute a virtually impossible heist. The only way to pull it off is to manufacture a 999, police code for "officer down". Their plan is turned upside down when the unsuspecting rookie they set up to die foils the attack, triggering a breakneck, action-packed finale filled with double-crosses, greed and revenge.
Open Road Films will release 'Triple 9' on February 26, 2016.
Host a Private Event
L.A. LIVE is the perfect place for your group meetings, party or convention. Choose from many elegant spaces.
Learn More