Top 7 Reasons You Should Be Excited Absinthe is Coming to LA!
by laliveinsider on Thu., Mar 16 at 03:48 PM
1. It has every element you want to be entertained
You will be thoroughly entertained with the combination of old-world burlesque with world-class specialty acts and outrageous comedy. Absinthe is an adults-only, circus-style spectacular. The show is edgy, outlandish and uncensored. Need we say more?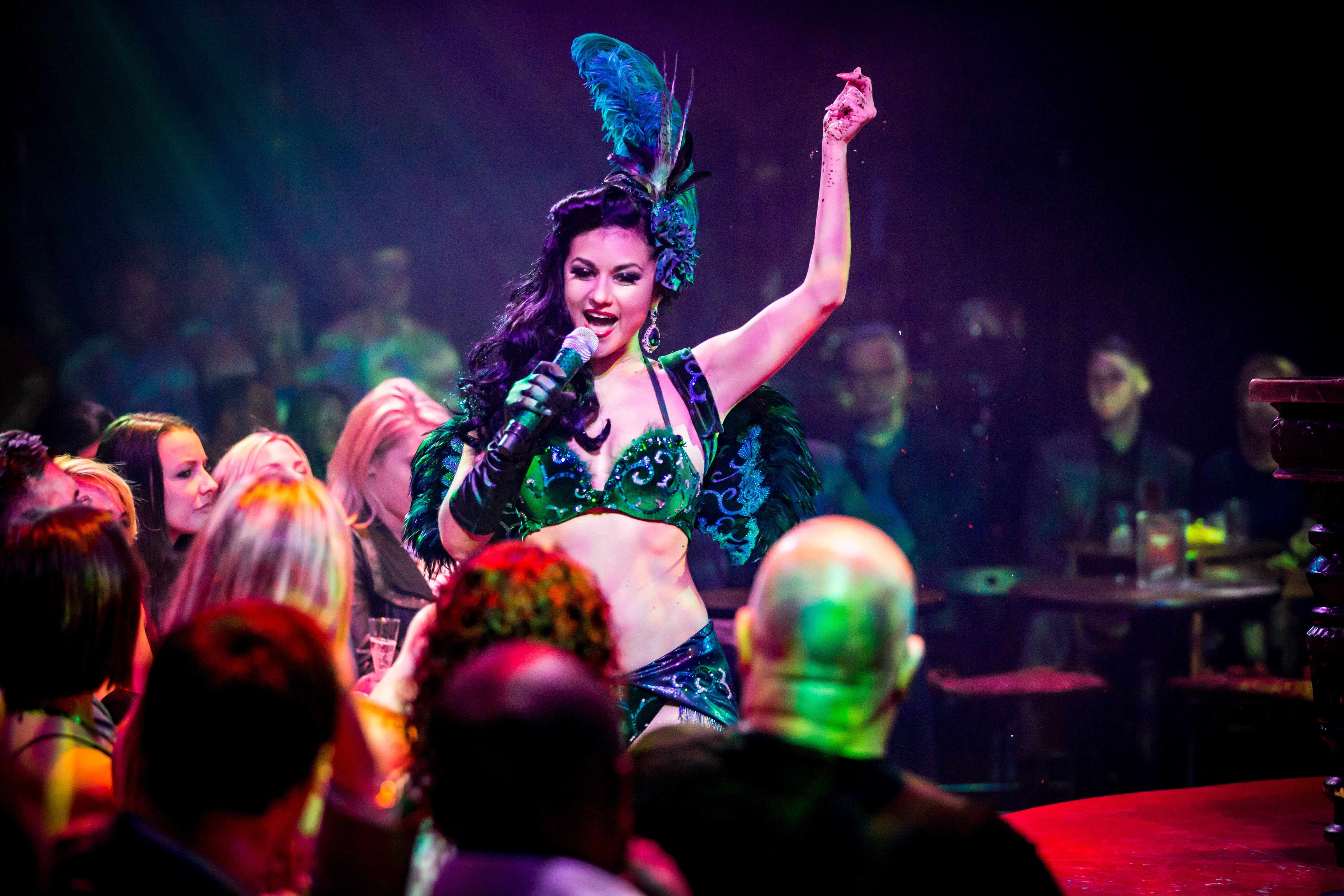 2. There are no bad seats
The show takes place in a white tent with an intimate circular stage with surrounding seats that put everyone close to the action. Absinthe creates an atmosphere like none other with astounding views from every angle. There is no bad seat!

3. You get to see Gazillionaire host the show
A provocative character called The Gazillionaire hosts the show. He rocks a tuxedo, slicked hair and a borderline creepy stache. His absurd looks match his personality. He says the things you think in your head but shouldn't say out loud. He is foul-mouthed and oh so entertaining. He is joined by his quirky assistant and together the host the show and provide outlandish commentary in between acts. Get ready to laugh. Don't say we didn't warn you!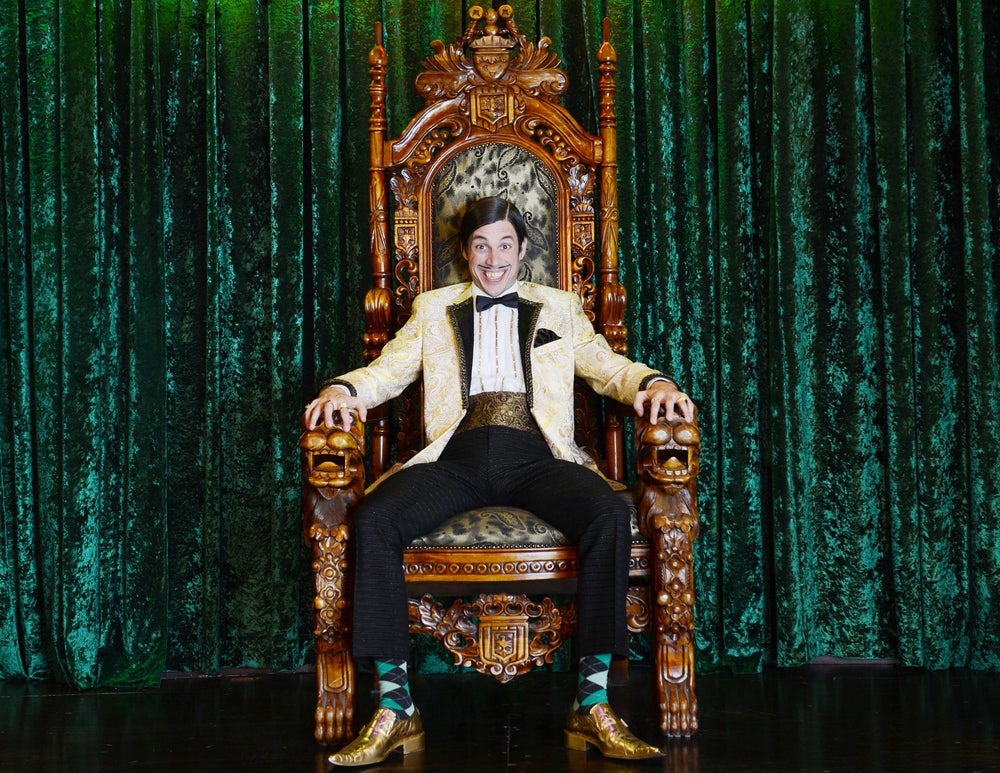 4. The costumes are outrageous
An outrageous show means the costume must meet expectations, and they sure do! From Gazillionaire's sleazy gold suit and slicked back hair to his side kick's ridiculous dresses, this show is nothing short of outrageous!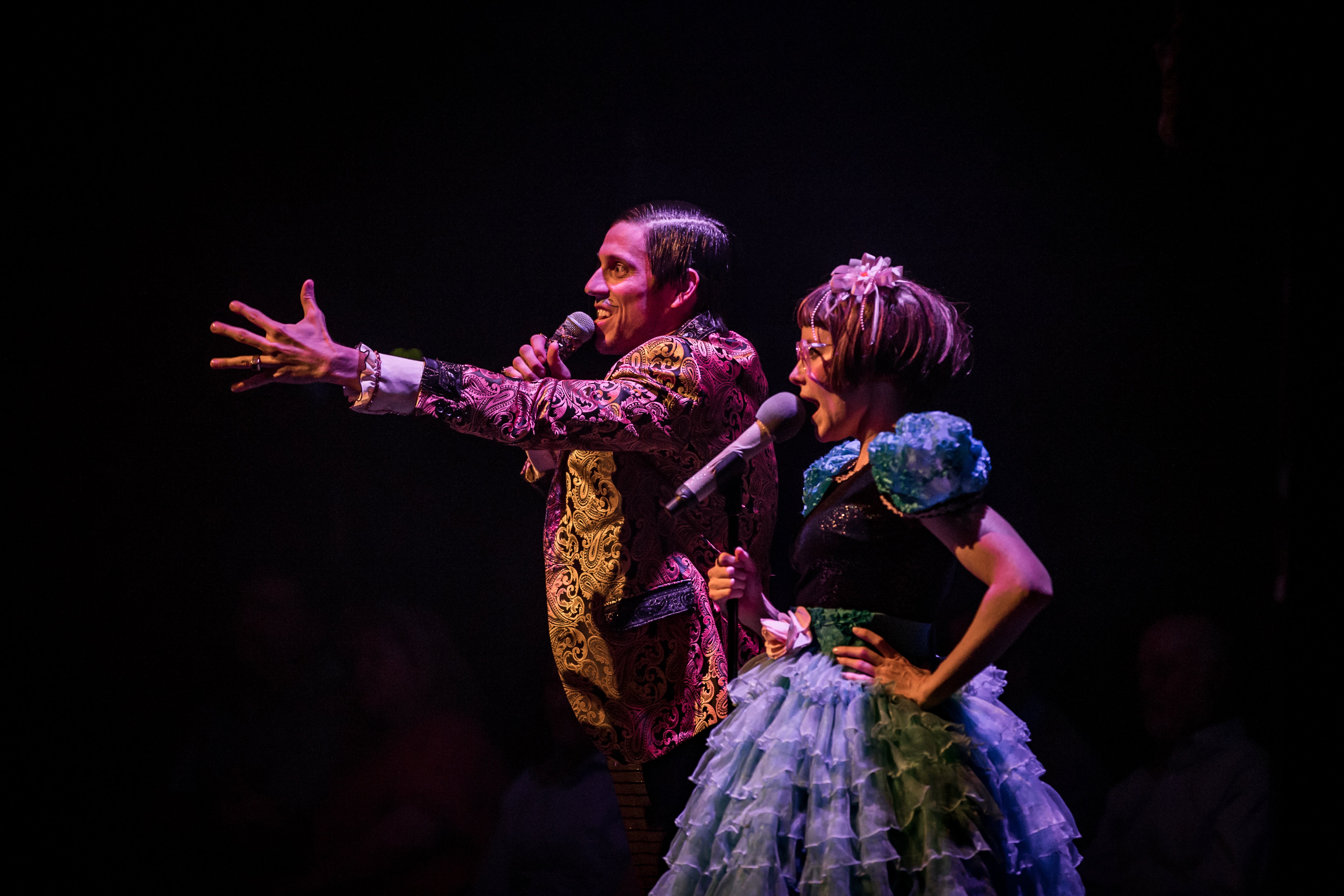 5. You won't believe the amazing skills
Along with outlandish humor, Absinthe is equipped with performances showcasing extreme strength and ability along with unbelievable skills! The show features a diverse line-up of unique acts that range from playful and seductive to awe-inspiring. Previous casts of eccentrics includes: a buxom brunette branded "The Green Fairy" who sings and does a burlesque-style striptease; a team of three male tight-rope walkers whose routine includes doing shots of whiskey and a keg stand while balancing above the crowd; a man and woman aerialist team; and various other artists who perform incredible feats of virtuosity within mere feet of the crowd. You will have to see this show yourself to believe it.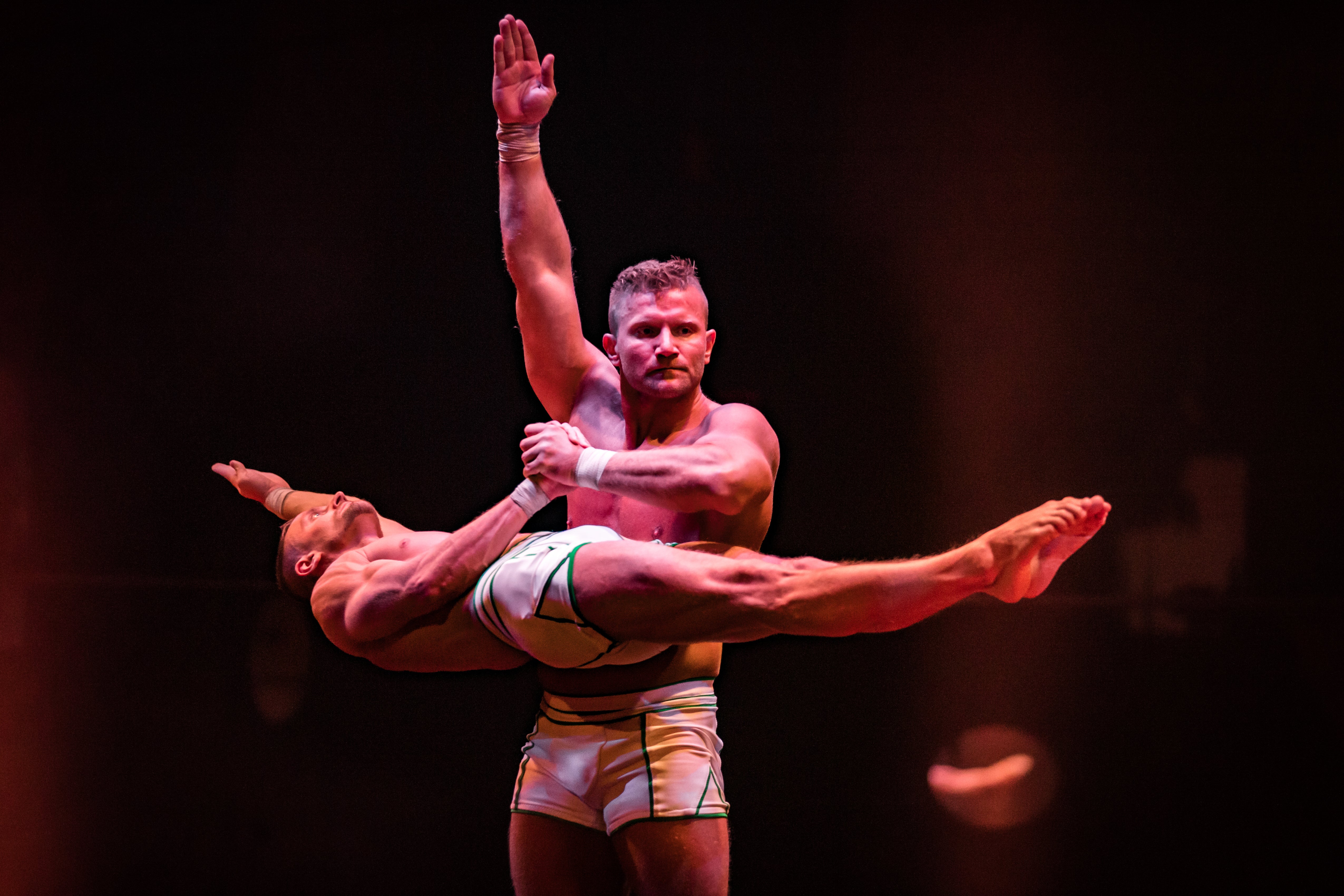 6. It's good enough for celebrities to see
Many celebrities have been spotted going to Absinthe. From Channing Tatum, James Franco and Olivia Newton-John to Pamela Anderson and Neil Patrick Harris, Absinthe is certainly attracting a buzzworthy audience. Yes, ladies, you heard right, there's a chance you could run into Channing Tatum and watch him on stage at Absinthe!

7. Absinthe was voted #1 Greatest Show in Las Vegas History
Las Vegas Weekly honored Absinthe in their #1 spot as the greatest show in Las Vegas history for being "wildly entertaining" and "funny as hell". Out of ALL the shows in Las Vegas, including Siegfried & Roy, the Blue Man Group and the many Cirque du Soleil shows, Absinthe was voted #1.

Absinthe is on sale now! Don't be a fool, mark your calendar and get tickets! Tickets and more info at www.absinthela.com.
Host a Private Event
L.A. LIVE is the perfect place for your group meetings, party or convention. Choose from many elegant spaces.
Learn More