2008 - Garth Brooks Sells Out Five STAPLES Center Concerts in One Hour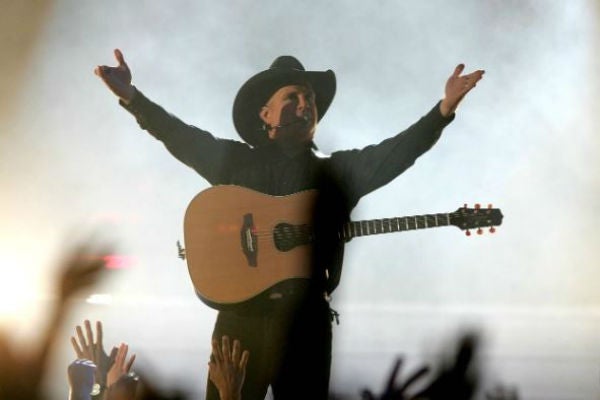 In 2008 Garth Brooks hosted five concerts at STAPLES Center and donated all proceeds to the Southern California 2008 Fire Relief Campaign. In less than one hour, Garth Brooks sold 85,000 tickets to five shows taking place over two days!
2009 - The LA Lakers Bring Home their Fifteenth Championship Ring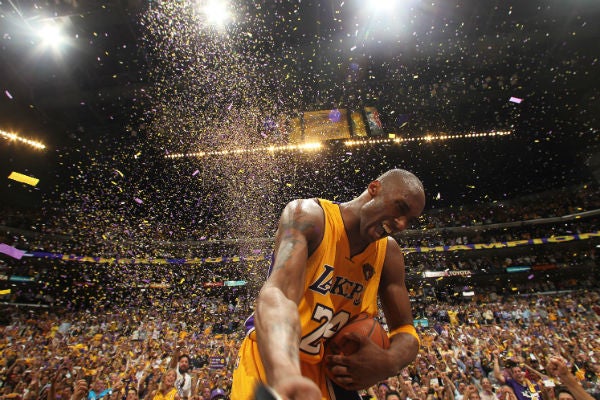 The Los Angeles Lakers went head-to-head with the Orlando Magic in the 2009 NBA finals. This championship marked the fourth in a decade for the franchise, also making them the second most decorated team in the NBA at the time!
2010 - Lady Gaga's Wears a Dress Made of Raw Meat at the MTV VMAs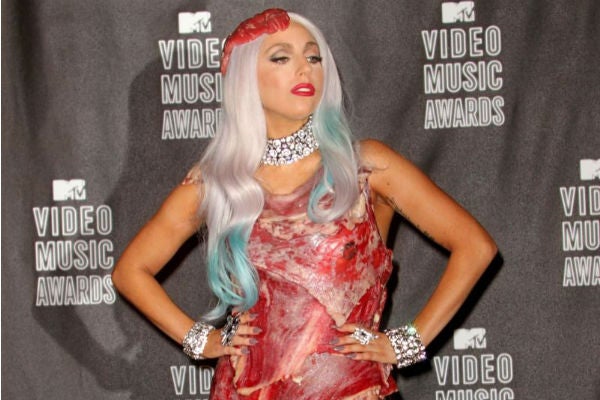 The MTV VMA's don't hold anything back. In 2010 Lady Gaga donned a dress and purse made entirely of raw meat, causing viewers across the globe to question just how far Lady Gaga would push the boundary.
2011 - NBA All-Star Weekend returns to Los Angeles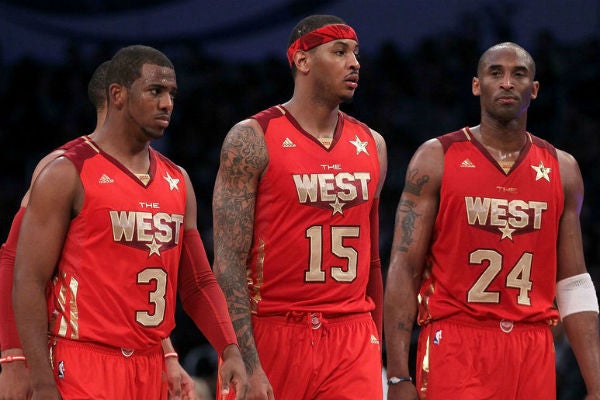 The best players in the NBA teamed up in 2011 to defend their coasts for the second time at STAPLES Center, with the West coming out on top! The weekend also brought performances by Rihanna, Kanye West, and Drake which are still some of the biggest names in music today.
2012 - Twilight: Breaking Dawn Part 2 Fans Camp at L.A. LIVE for 3 Days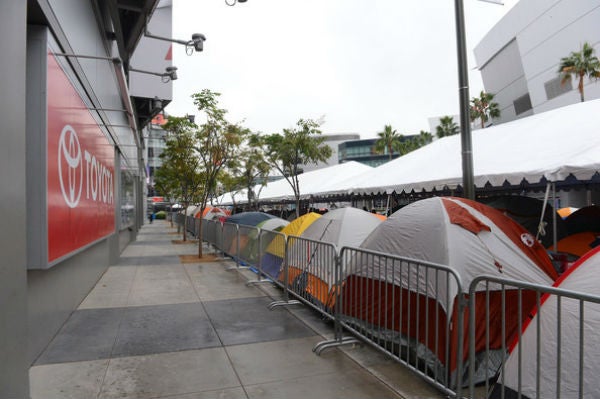 2012 was a big year for books to hit the big screen! L.A. LIVE hosted nearly 3,000 fans and their tents for three days as they awaited the premiere of the saga's final installment, Breaking Dawn Part 2. Campers saw special musical performances and were even served breakfast by some of the stars from the film!
2013 - The BET Awards come to L.A. LIVE for the First Time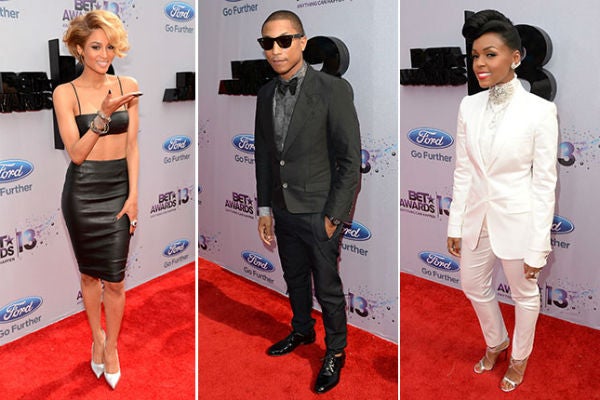 2013 marked the first year that the BET Awards were held at L.A. LIVE. It was a night full of fashion, music, sports, television, and movies with performances by Chris Brown, Kendrick Lamar, and Justin Timberlake, just to name a few.
2014 - The LA Kings Win the Stanley Cup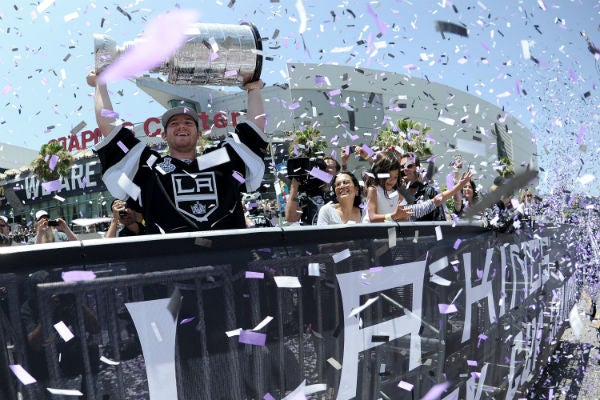 After playing a record-breaking 26 playoff games, the LA Kings brought home their second Stanley Cup in franchise history! The series marked the first meeting between New York City and Los Angeles teams since the Yankees vs. Dodgers 1981 World Series.
2015 - Taylor Swift Gets a Banner in STAPLES Center
By the end of 2015, Taylor Swift had played a record breaking sixteen sold-out shows at STAPLES Center throughout her career - more than any artist ever at the venue. To celebrate, Kobe Bryant joined Swift on stage as a banner was revealed next to the Lakers' Championships.
2016 - Adele Performs at 8 Sold Out Shows at STAPLES Center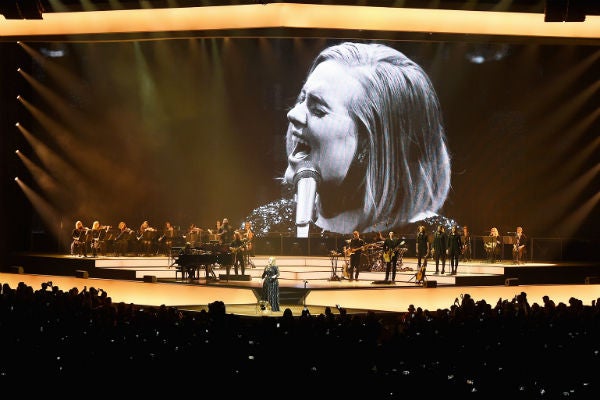 Photo via Billboard.com, Kevin Winter/Getty Images
Following the release of her third studio album 25, Adele hit the road for a world tour to perform the album's many hits. In August 2016, Adele performed 8 sold out shows at STAPLES Center, allowing fans to get to know the singer on a whole new level!
2017 - Both of Kobe Bryant's Jerseys are Retired in STAPLES Center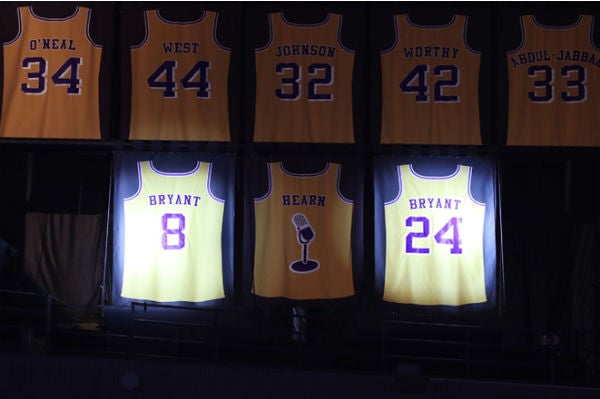 Kobe Bryant led the Lakers to win five championships and broke countless records throughout his career. In 2017, the entire sports world watched as Kobe's jerseys were retired alongside other Lakers legends!
2018 - L.A. LIVE Celebrated its 10 Year Anniversary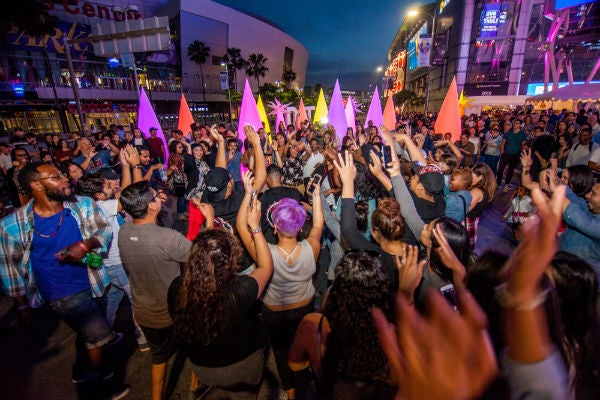 They always say "work hard, play hard," right? Over the past 10 years we've broken countless records, won five championships, and hosted some of the biggest concerts, shows, and sports events in Los Angeles' history! So this year, we celebrated our 10 years of entertainment at Dark Nights Birthday Edition!
A lot has happened in the last 10 years - take a deeper look!
That's 10 years of L.A. LIVE! And we're just getting started!
Host a Private Event
L.A. LIVE is the perfect place for your group meetings, party or convention. Choose from many elegant spaces.
Learn More