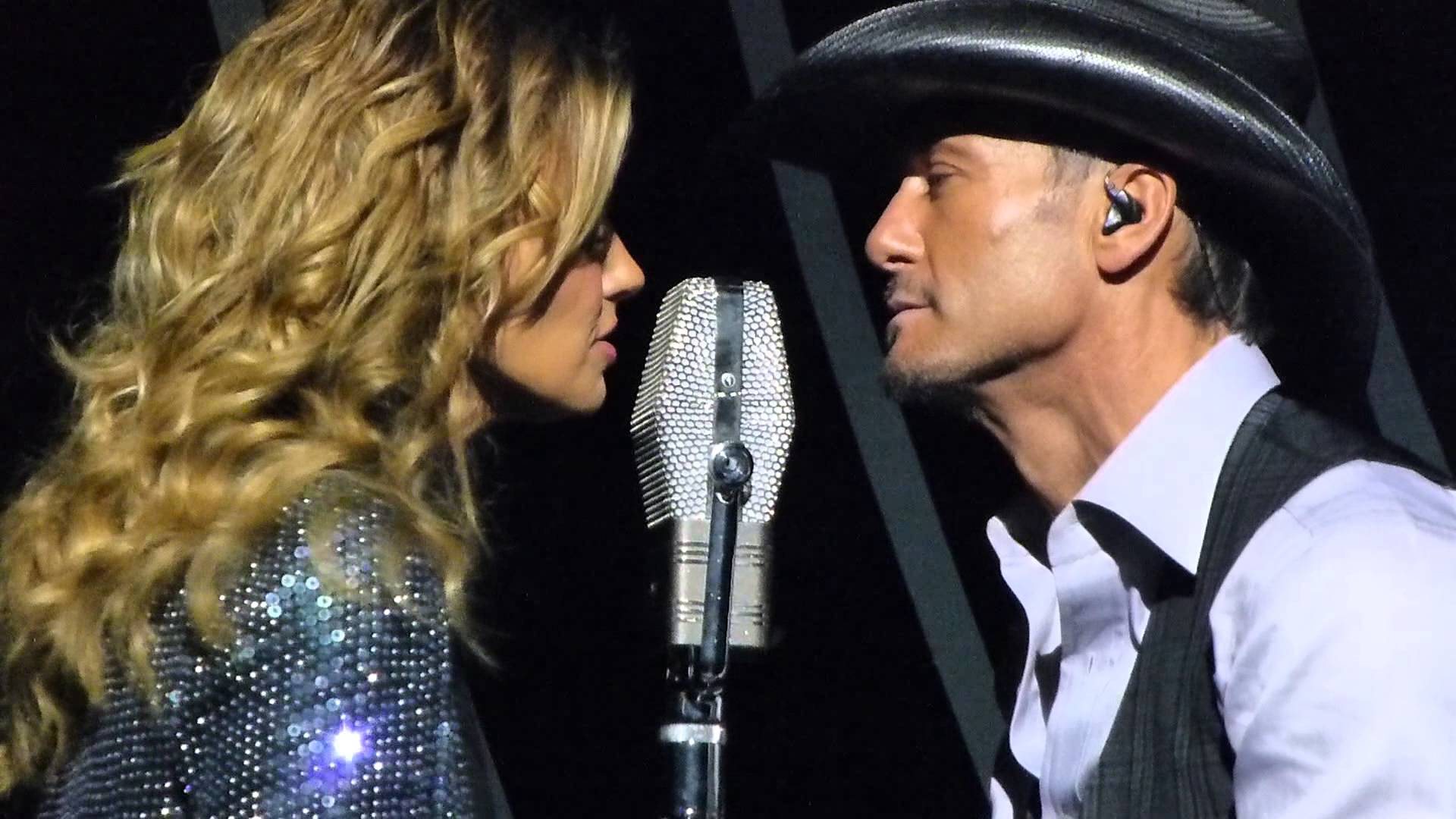 Tim McGraw and Faith Hill have been one of country music's hottest couples for over twenty years now. Not only do they look great together, but they also sound amazing when they sing together. To celebrate their jaw-dropping 2018 tour, we found their top 5 collaborations!
"It's Your Love"
This song is the first duet the couple ever put together, which was (and still is) a massive hit when it came out on Tim McGraw's 1997 album, Everywhere. "It's Your Love" won Single, Song, Video, and Vocal Event of the Year at the ACM Awards and Vocal Event of the Year at the CMA Awards… WOW!
"Like We Never Loved at All"
In Faith Hill's 2005 album, Fireflies, she sings a heartbreaking tearful ballad with her husband, Tim McGraw, who sings the harmony vocals.
"I Need You"
If you did not already know, Tim McGraw and Faith Hill need each other like "a lighthouse on the coast." This beautiful song displays their true love for one another so romantically.
"Meanwhile Back at Mama's"
Released on Tim McGraw's Sundown Heaven Town album, this powerful duet song reached No. 2 on Billboard's Hot Country Songs chart in 2014.
"Speak to a Girl"
As they are parents to three daughters, this new collaboration is an influential song that encourages people to respect women and speak the truth.
This Summer on July 21st, Tim McGraw and Faith Hill will hit the STAPLES Center stage to make your hearts melt and jaws drop.
Host a Private Event
L.A. LIVE is the perfect place for your group meetings, party or convention. Choose from many elegant spaces.
Learn More