Did you know that nearly 2.1 billion people live without safe water? This World Water Day (March 22) we are joining the fight and making sure no one gets left behind by spreading awareness! We are happy to see that we are not alone in this fight, a ton of celebrities have joined the movement and helped spread awareness! Take a look!
Harry Styles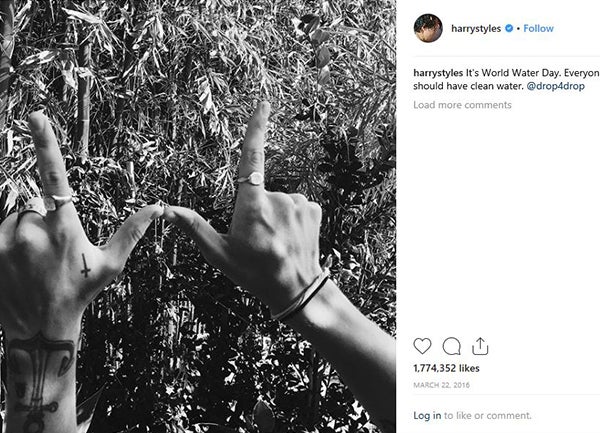 Harry Styles knows that everyone deserves clean water and showed his support by throwing a W up on his Instagram account.
Niall Horan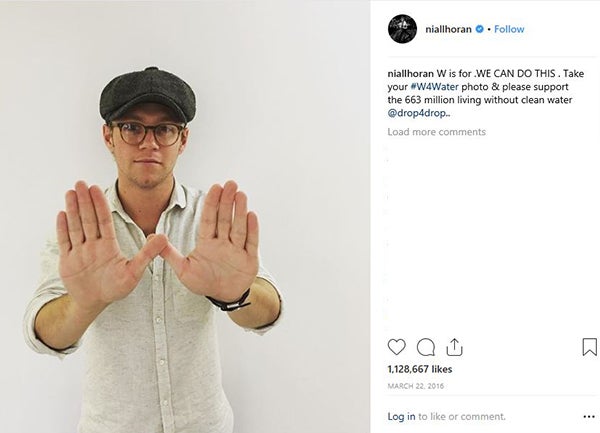 Harry's former bandmate, Niall Horan also joined the conversation and showed his support!
Alicia Key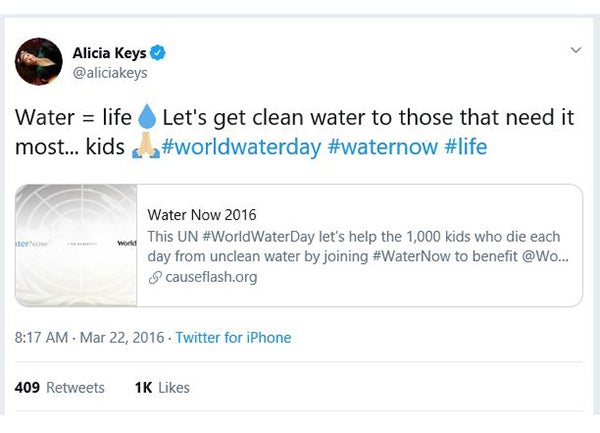 Water = life and it's not just because Alicia Keys said so. Recent host of the 2019 Grammys at STAPLES Center, the talented singer spread awareness by joining the #WorldWaterDay conversation.
Lady Gaga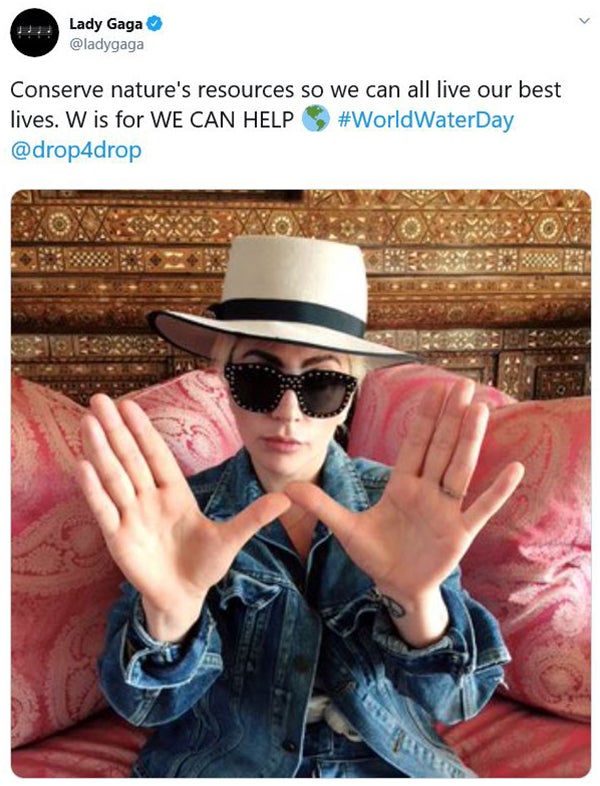 She is anything but shallow! Lady Gaga, who by the way killed her performance with Bradley Cooper at the 2019 Grammys, has also thrown up her "W" on Twitter to spread the word on how we can all help spread awareness about conserving nature's resources.
P!nk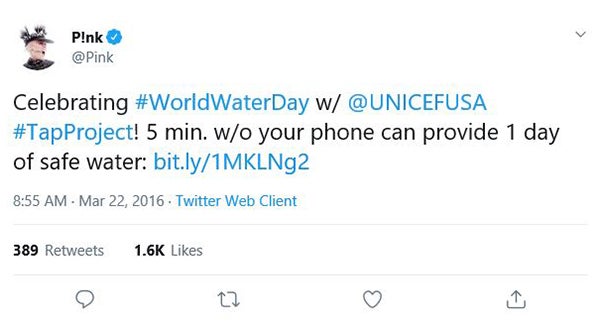 Although she rocks the name Pink, she doesn't mind sharing some love with the color blue. Pink has also shown her support for World Water Day on Twitter in the past. You can catch her upcoming performance at STAPLES Center, happening on April 15th as part of her Beautiful Trauma Tour!
Ed Sheeran
Ed Sheeran has been spotted at the American Music Awards, Microsoft Theatre, and even taking over STAPLES Center. This talented one-man band has posted to social media as well to support World Water Day!
We can all play a part! To prep for the next World Water Day, visit World Water Day for more info on how you can help spread awareness about the World Water Crisis!
Host a Private Event
L.A. LIVE is the perfect place for your group meetings, party or convention. Choose from many elegant spaces.
Learn More