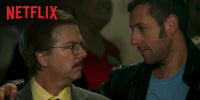 THE PREMIERE HOUSE AT REGAL L.A. LIVE: A BARCO INNOVATION CENTER WILL HOST THE RED CARPET WORLD PREMIERE OF 'THE DO-OVER'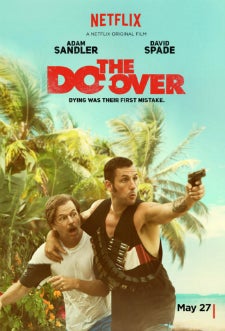 The Premiere House at Regal L.A. LIVE: A Barco Innovation Center will host the red carpet premiere of Netflix's 'The Do-Over' on Monday, May 16th. Stars from the film expected to attend are Adam Sandler, David Spade, Paula Patton, Kathryn Hahn, Nick Swardson, Catherine Bell, Luis Guzman and Renee Taylor. Additional guests include Allen Covert, Kevin Grady and Steve Brill.
In 'The Do-Over', Adam Sandler plays "Max" and David Spade plays "Charlie," old friends tired of their mundane lives who reunite at their 25th high school reunion for the ultimate mulligan: they decide to wipe the slate clean for a do-over. After faking their deaths and assuming new identities, could their lives be better the second time around?
'The Do-Over' will be available on Netflix on May 27th
Host a Private Event
L.A. LIVE is the perfect place for your group meetings, party or convention. Choose from many elegant spaces.
Learn More