As Arianators know, Ariana Grande is not only a wildly famous pop singer, songwriter, and actress, but she has a fabulous sense of style. The Florida native rocks all the looks ranging from casual, to business, to cute and sexy, to an on-stage superstar, and we're here for it. Here are our 10 favorite best Ariana Grande outfits:
1. Cat Ears headband
Ariana's passion for her dogs is obvious when you look at her social posts of the many dogs she has but talk about mixed signals; she loves to wear cat ears! Whether it's a Halloween costume, casual wear at home, or on stage, you can count on her to bust out the headband to fully complete her look.
2. Mean Girls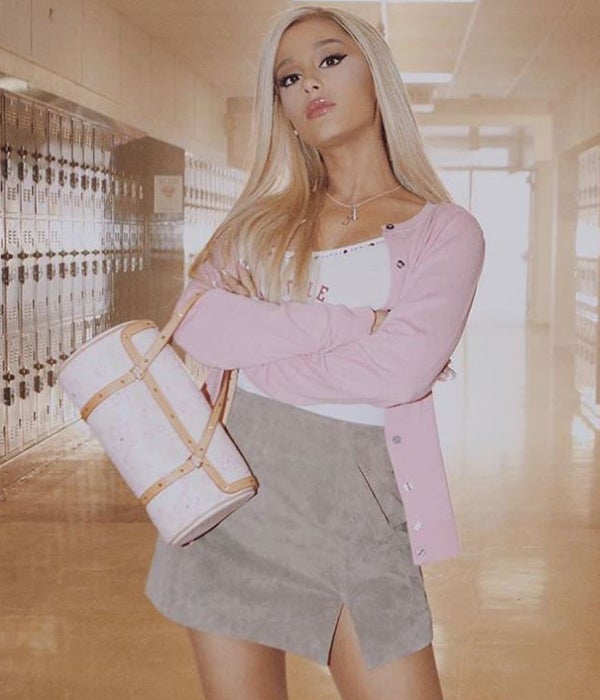 Ari had joined the "plastics" when she totally mimicked their style in her music video of 'Thank u, Next' based on the movie, Mean Girls. She perfected the look with her straight long blond hair, short skirt, white tank top, pink cardigan, and purse. This look full of nostalgia gives us the feels.
3. Loofah Dress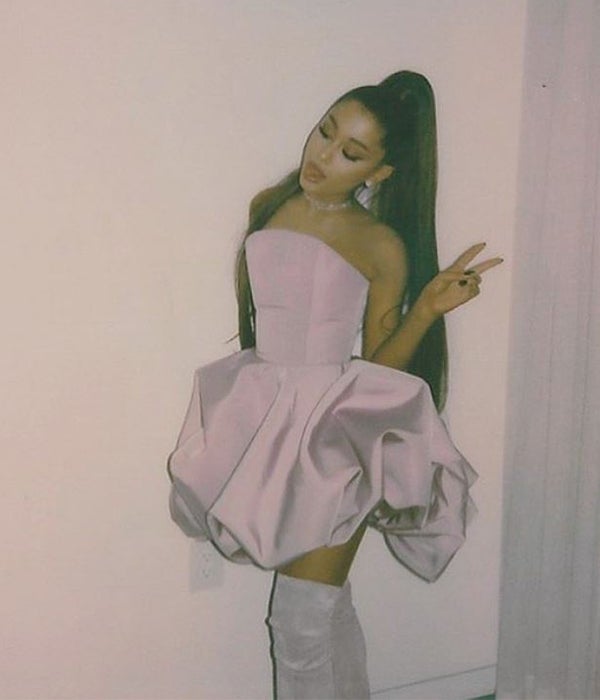 Grande called this dress that she wore to the Billboard Music Awards, the Loofah Dress and we can see why. This cute short dress that looks like the loofah in our bathroom, matches her personality 100%. It is cute and the poofs give it a little humor factor.
4. Knee High Boots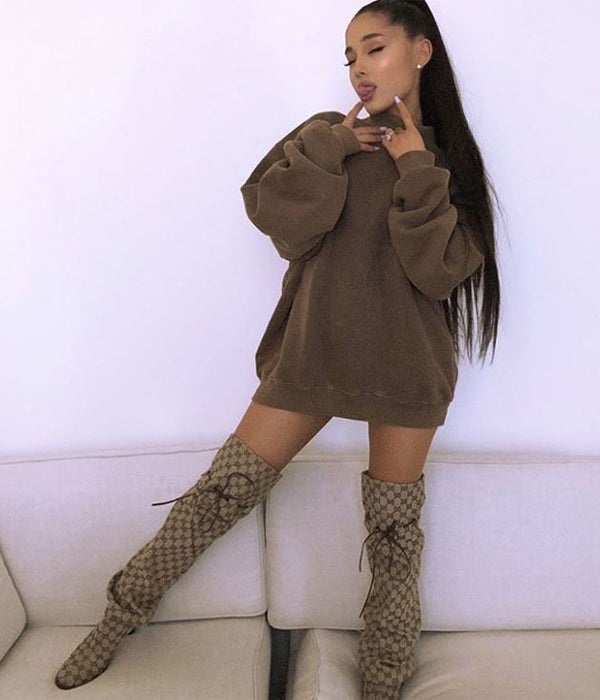 Ariana gives us life when she flaunts her more casual looks! She's not afraid to put on an oversized sweater and top off the look with knee-high boots, especially a pair of Gucci's. We are definitely living vicariously through her in this photo.
5. Cinderella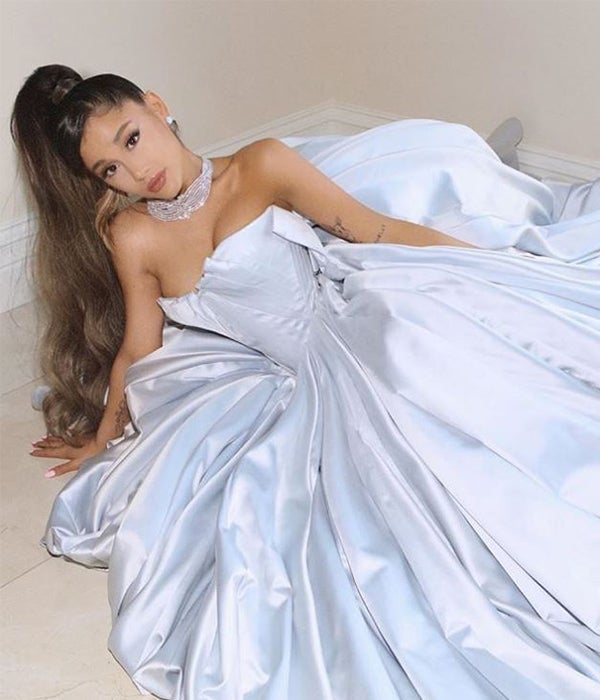 Doesn't she just give you Cinderella vibes in this dress? This Zac Posen dress looks stunning on her as she poses for a mandatory IG pic. Her hair also looks amazing as it just falls to the side. We are in love with this fairytale design.
6. The Two-Piece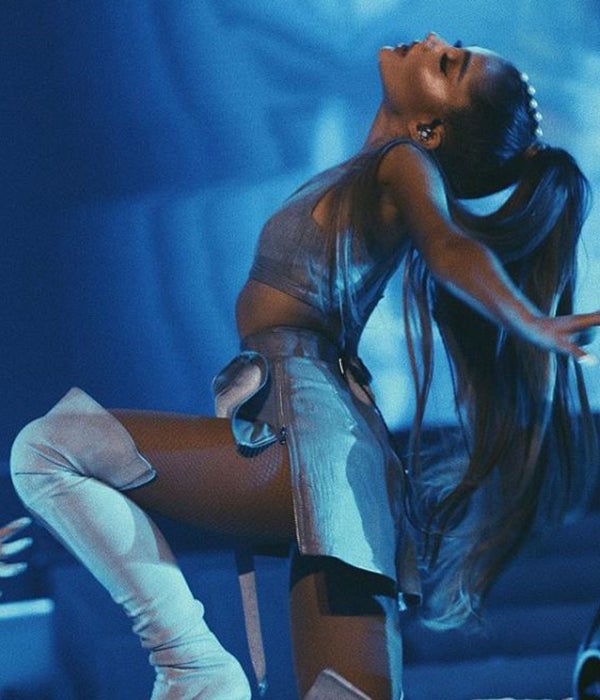 Ariana Grande is one to really sport the two-piece top and skirt look. This was during her performance in Shanghai at her Dangerous Woman Tour. She always looks striking with this style paired with knee highs and her ponytail. This is a must in her wardrobe.
7. Business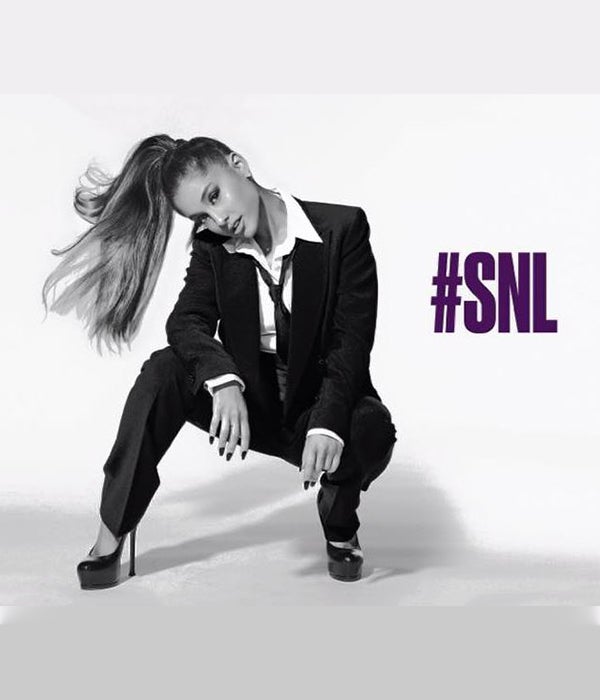 Ari can talk business too! When she hosted Saturday Night Live for Jimmy Fallon and sang as a musical guest, she posed in this confident business women's suit while wearing black stilettos. The way she loosens the tie and rocks her staple ponytail makes us obsessed.
8. Disneyland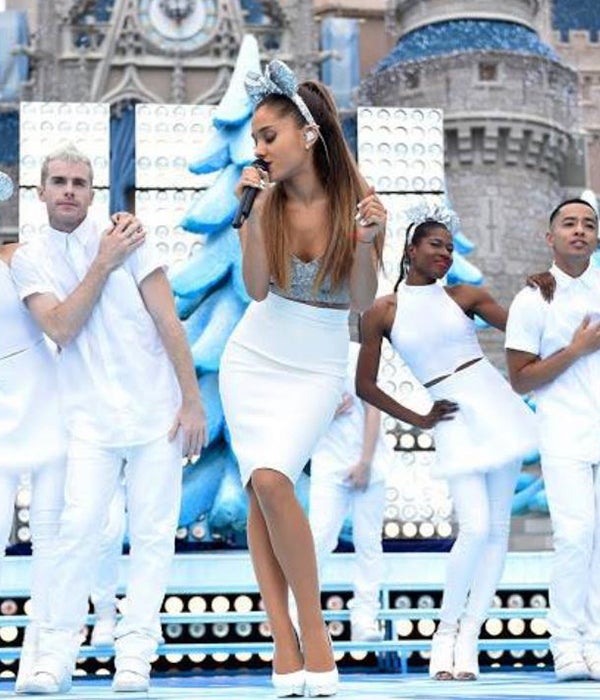 Sometimes she switches it up from cat ears to mouse ears. When she performed at the Disney Parks Frozen Christmas Celebration, she wore her go-to two-piece look along with white stilettos, topped with her mouse headband. This winter wonderland look makes us feel so refreshed!
9. Vera Wang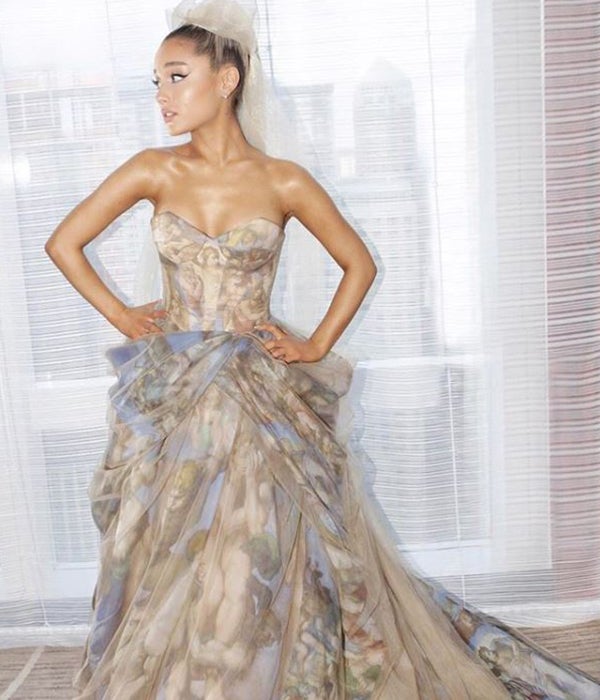 Do we really need to say anything else? Vera Wang is an automatic Top Ten look in any wardrobe, and this is just exhibit A. Ariana strut down the white carpet in her custom Vera Wang gown, which paid tribute to Michelangelo's Last Judgement artwork. Are we in heaven?
10. Sweetener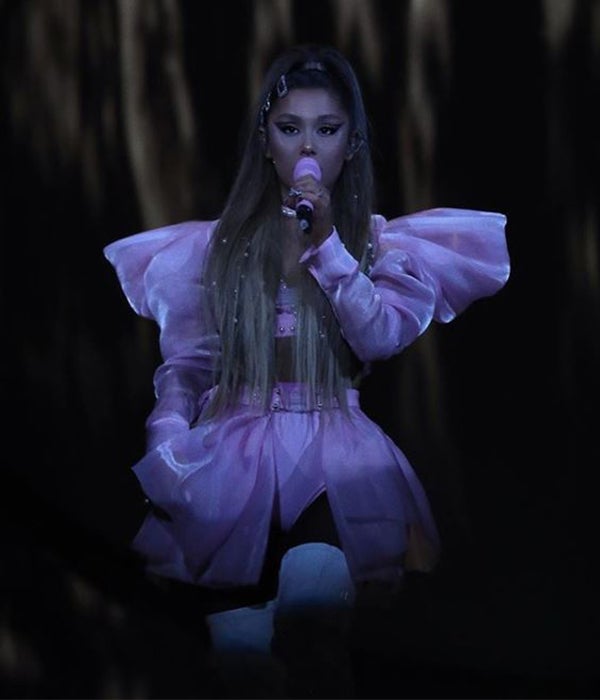 The cherry on top is this magical two-piece outfit she glistened in at one of her performances during her Sweetener World Tour. And of course, she had to throw on the knee highs to complete the look! We are in love.
Host a Private Event
L.A. LIVE is the perfect place for your group meetings, party or convention. Choose from many elegant spaces.
Learn More