Staff Picks: Work From Home (WFH) Attire - Nike Edition
by laliveinsider on Mon., Mar 23 at 03:57 PM
If you're in the same boat as the team here at L.A. LIVE, then you're working from home! Working from home has its perks—ah the comfy sweats. There are plenty of comfy and stylish choices that look and feel good for yourself and for those video conference meetings where you need to look somewhat decent!
We've picked our favorites and we think you'll love. Your WFH wardrobe is about to get a whole lot better.
STYLISH SWEATS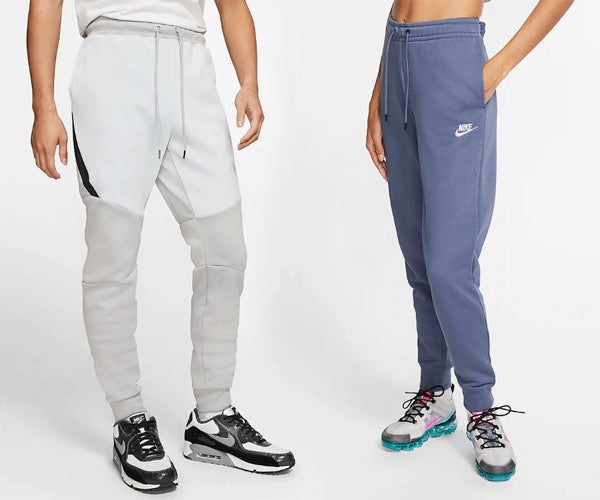 A good jogger pant is an essential! These days, most joggers are now stylish when adding a jacket and sneakers. I am currently loving my grey fleece pants. The key to finding joggers is the fit and softness of the fabric. Whether your style is baggy or more fitted, there are a ton of great options available at Nike. These two are my favorite styles for men and women. Sean on our team has the Tech Fleece Men's joggers and swears they are THE MOST comfortable. Also, the men's black ones are on sale now..just sayin'. - Natalie M.
Shop Men's Tech Fleece Joggers On Sale!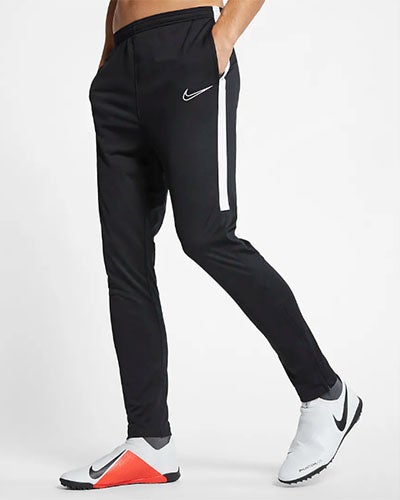 What are the most comfortable pants? Not wearing any! And that's why these light, airy, barely-there athletic pants are my choice. Bonus that I can walk down the street in them without getting arrested, you know, because you gotta wear pants! - Erik O.

A GOOD (MATCHING) SET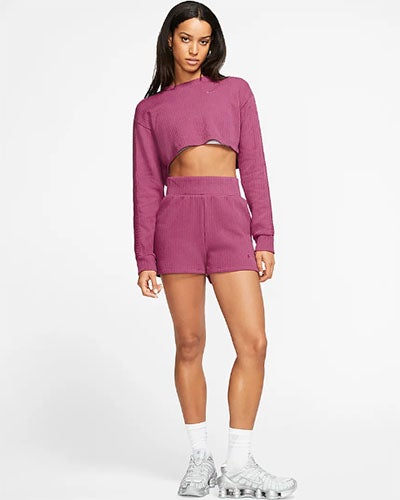 Comfy and cute! This pick is for the ladies...you need this sportswear set, both the top and shorts. I have it in the Grey Heather/White. This is definitely more of an indoor look. While it is a cropped top, it is super comfortable and has a loose fit. Think of this as a trendier sweatshirt/sweat outfit. Think I need to get this in pink too… - Taylor P.
ATHLEISURE WEAR IS A THING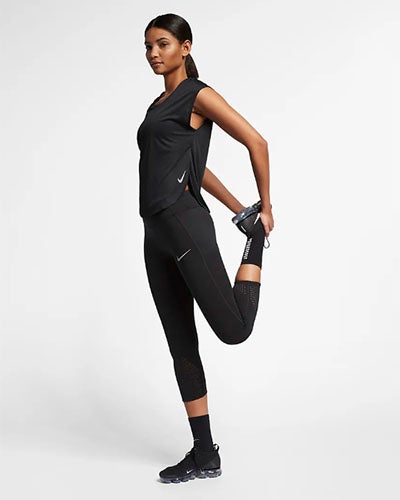 Nike is probably the first brand you think of when it comes to sportswear because its gear is just that good. While working from home (and my gym being closed) I'm still trying to get my workouts in! I live in these leggings. Perfect for working out and lounging. These pants have pockets which is great for keys when going for a run. Adding in the top too because it is so comfortable! - Catherine B.
Shop Women's Epic Lux Running Cropped Pants
JUMPSUITS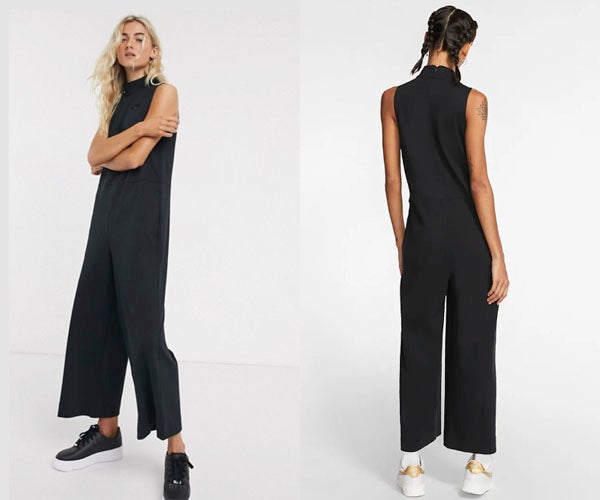 To stay away from sweats and workout clothes, I am rocking the women's jumpsuit. It is cute and cropped. This jumpsuit makes a fashion statement with wide legs and mock neck. I usually throw on a pair of chunky sneakers or some simple slides. This jumpsuit features side pockets and is my vote for an all-around fun and versatile vibe. – Devin P.

Shop The Women's Jersey Jumpsuit
SNEAKERS, OBVIOUSLY
I know this is a WFH post, but we're talking Nike so I have to mention shoes! The Nike Tanjun shoe is my absolute favorite everyday shoe. Pending on the color you get, these are great to dress up or do an athleisure look. I noticed they are on sale right now so I just might have to get them in another color! - Melissa C.
Shop The Tanjun Lifestyle Sneaker
JACKETS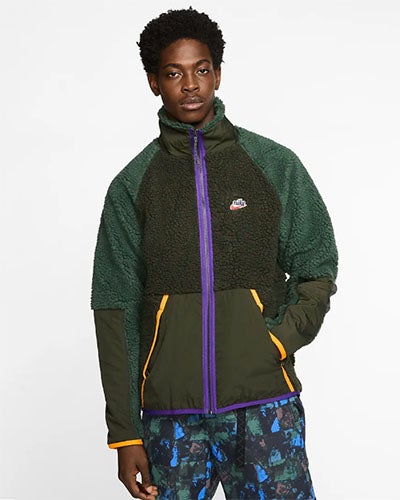 Work from home vibes means I'm living in my Sherpa jacket. As Nike describes it…streetwear meets the great outdoors with this jacket. It's made with soft sherpa fleece fabric. Sherpa gives the jacket flavor. Check this one out I recently got online. - Sean O.
Shop The Men's Sherpa Fleece Jacket
Hope you've enjoyed our picks and maybe even a little inspo for your WFH attire!
Host a Private Event
L.A. LIVE is the perfect place for your group meetings, party or convention. Choose from many elegant spaces.
Learn More