Game day at home looks a bit different than our favorite local sports bar, but it doesn't have to! Tom's Watch Bar & Smashburger are NOW OPEN at L.A. LIVE for takeout & delivery - bringing your game day favorites to YOU! Here are our game day go-to's!
Buffalo Wings & Bacon Mac & Cheese - Tom's Watch Bar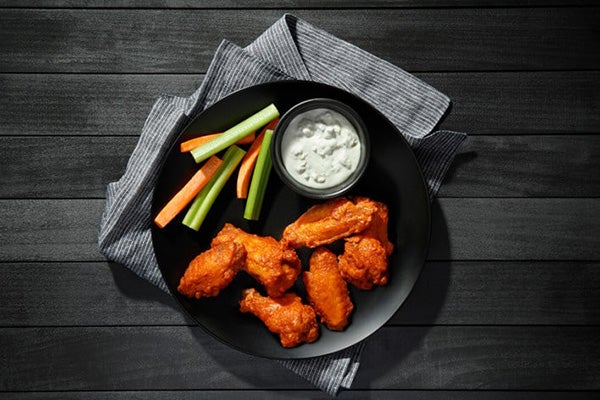 Wings are a must for game day, my favorite are the flats! Plus you need a side, and I'm going with Bacon Mac & Cheese. Ultimate duo. And this goes without saying, but ranch is a requirement! - Melissa
California Chicken Club & Dueling Dips - Tom's Watch Bar
Game day is not complete without Chips & Guac, so the Dueling Dips is always my go-to. And did someone say, chicken, bacon and avocado? On a brioche bun? Yes, please! The California Chicken Club is a classic chicken sandwich, and perfect for game day! - Devin
Nothing says sports bar like a plate of hot wings (can we agree beer is a given?). That said, there's no better way to bring a sports bar vibe to your living room than an order of these delicious wings from Tom's. I love the mix of sweet and spicy! They're hot, but not melt-your-face-off hot...just enough to get you fired up for the game! - Erik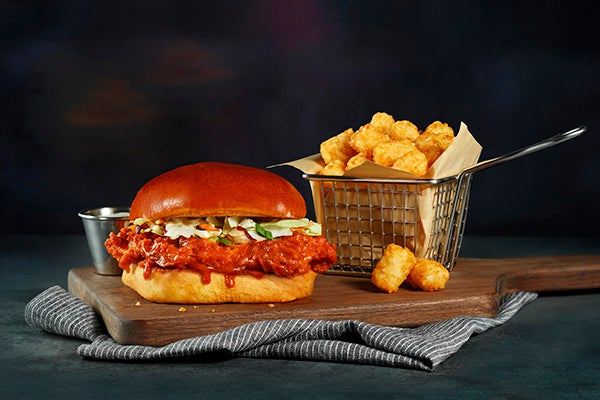 Tom's Watch Bar is known for their sandwiches so when I do delivery for my family I normally get 2-3 burgers and quarter them. Everyone gets a little bite of everything, and somehow I feel less guilty when I'm eating bite sizes! My go-to's are the Crispy Chicken Sandwich and the Buffalo Chicken Sandwich. Watching sports at home is synonymous with buffalo wings, so the Buffalo Chicken Sandwich is the perfect. Ranch on the side (or bleu cheese, if that's your thing!). SO good!
Add-on: The Hummus Duo was a must on my dine-in order, so I'm bringing it home too! It includes red pepper hummus and traditional with cucumber-tomato relish, served with carrots and fluffy pita crisps. Yum! - Natalie
Classic Smash with Black Bean Patty & Bacon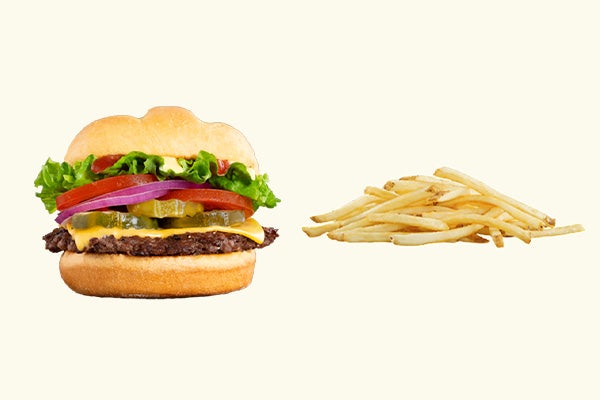 Smashburger is my favorite lunch option as it is quick and never disappoints. I eat beef, however their Black Bean burger is so flavorful! I always get the Classic Smash Cheeseburger with the black bean patty and add bacon. Even if you love meat, this is worth trying! Clearly you need fries with a burger, so I normally get their regular french fries with a side of ranch. - Natalie
Bacon Avocado Club & Smashtots - Smashburger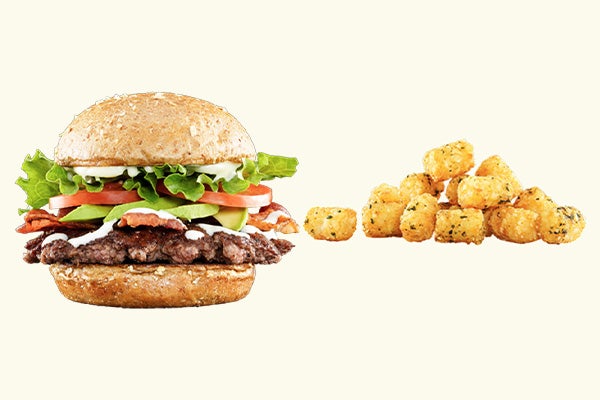 Game day, no shame day! Is that a thing? Probably not, but it rhymes, so I'm going with it. What could possibly make a Smashburger even better? Bacon of course! Add a little avocado to bring it home and you've got yourself a delicious burger for the game. And I have no shame in adding on a side of Smashtots - a well-seasond take on the classic finger food! - Erik
Bacon Smash with Brussels Sprouts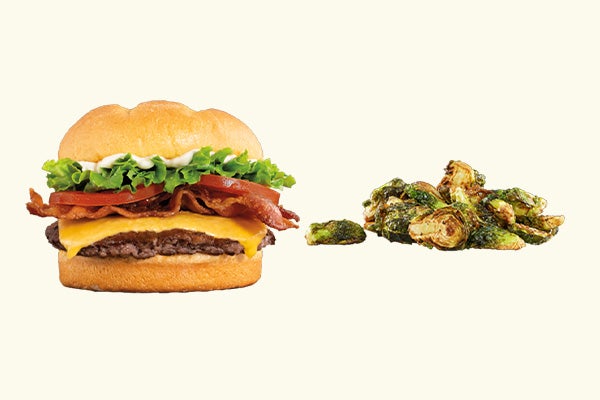 Bacon makes everything better, so of course I had to pick the Bacon Smash! I decided to go with crispy brussels sprouts on the side, because balance is important! - Melissa
Truffle Mushroom Swiss Smash with Sweet Potato Fries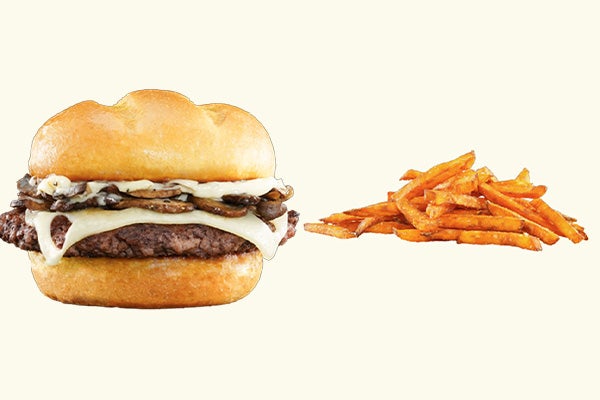 I love mushrooms, so the Truffle Mushroom Swiss smash is my favorite! It's the perfect burger with the perfect bite. I like to add Sweet Potato Fries, because no meal is complete without fries! - Devin
You can order our go-to's and more game day favorites for takeout & delivery from Tom's Watch Bar & Smashburger today!
Host a Private Event
L.A. LIVE is the perfect place for your group meetings, party or convention. Choose from many elegant spaces.
Learn More