As the temperature starts to crank up in sunny Los Angeles, many of us are trying to stay cool at home during self-isolation. Get ready to virtually indulge in these at home drink orders that our staff loves!
Olmeca Blanco Tequila with Lemonade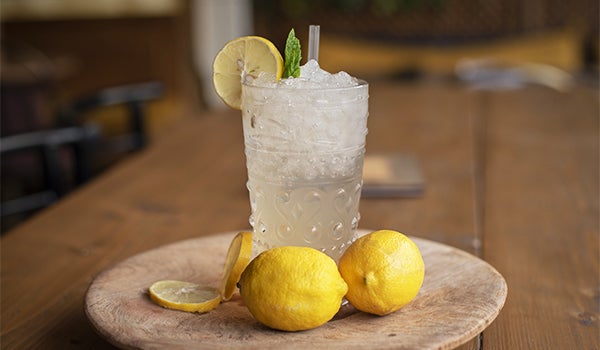 Mmm! Simple, with a touch of sweet and sour. This is my current go-to for an at home drink order! Olmeca Blanco Tequila and lemonade over ice. I'm not 100 percent sure if it's an "official drink" but it's definitely delish and refreshing! – Melissa C.
Absolut Vodka Martini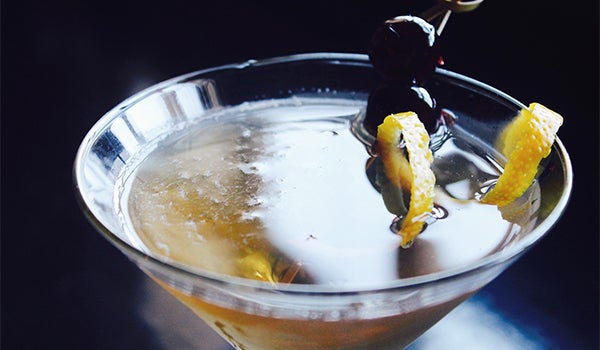 A refreshing Absolut Vodka Martini is my go-to drink! A Martini is a classic cocktail and one that not a lot of people agree on when it comes to making it the "best" way. Gin or vodka? Stirred or shaken? Twist or olives? I make my go-to Vodka Martini, shaken with 2.5 ounces of Absolut Vodka, 0.5 oz of dry vermouth over ice topped with a lemon peel twist or olives (depending on my mood) for garnish! - Natalie M.
TX Whiskey with Lime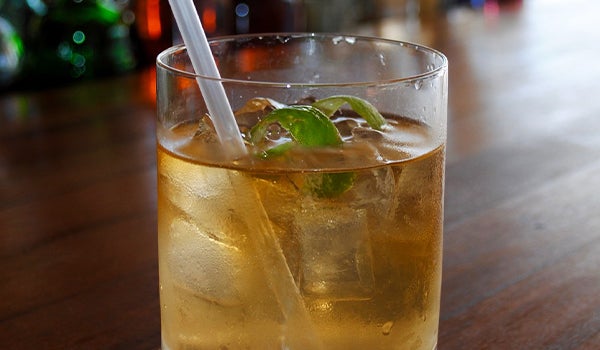 TX Whiskey on ice with two squeezed limes to dilute is my go-to. I don't drink soda or prefer anything with a lot of sugar, so I drink most adult beverages that are straight to the point. Whiskey on ice is an easy-to-make drink any time of the year. - Sean O.
Jameson Whiskey and Ginger Ale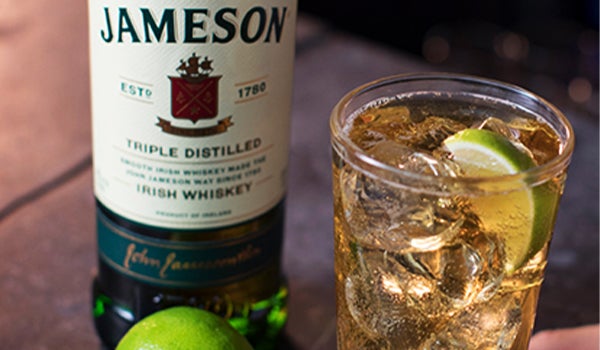 This is my go-to cocktail at home and at the bars. I love making this with Jameson Irish Whiskey, Ginger Ale of your choice over ice garnished with lime. I feel like it's simple, light, refreshing, and whiskey is my favorite spirit. If I'm trying to cut back on sugar, I mix it with diet ginger ale! - Cat B.
Old Fashioned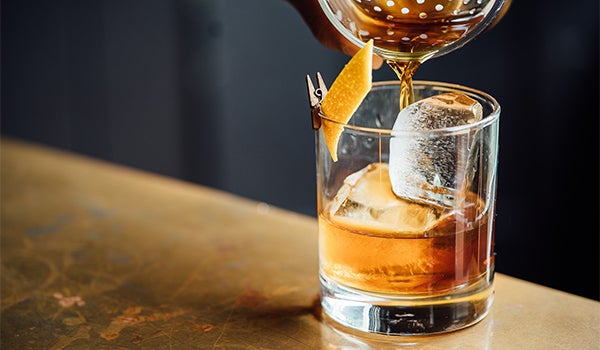 Something about making myself an old fashioned at home feels classy and cool. I make my old fashioned with 2 sugar cubes, a dash of bitters, 1.5 ounces of Jameson Irish Whiskey garnished with an orange twist! It's quite a process to make with having to muddle the sugar cube and bitters and perfectly shave an orange twist but is kind of meditative! Plus, a delicious cocktail after having to make it yourself is quite the reward. - Devin P.
Whiskey Neat with a Water Back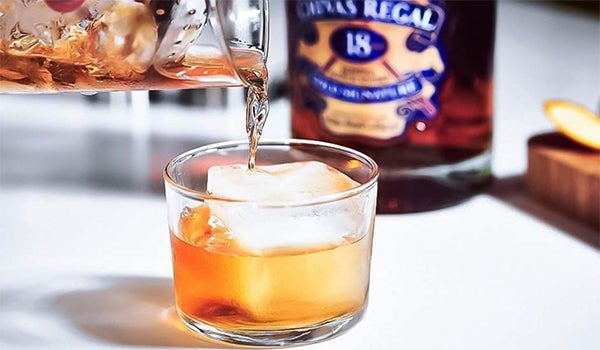 Whether it's Chivas Regal Scotch, or Jameson Irish, or craft all depends on my mood on a given day. Most say whiskey tastes best with a splash of water but I prefer mine on the side so I can explore the notes found in various strength combinations. - Erik O.
Orange Mule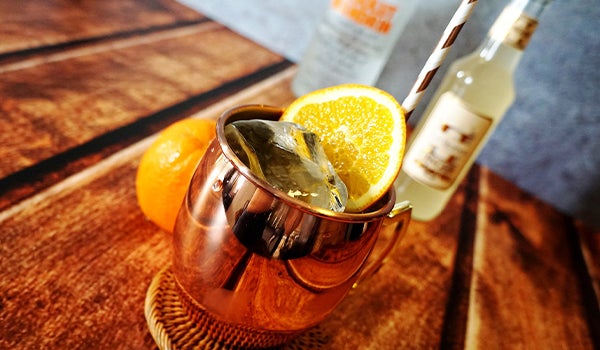 This is definitely my go-to drink, especially on a nice hot day! I make my Orange Mule with 1.5 ounces of Absolut Vodka, 4 ounces of ginger beer, and 1 ounce of lime juice over ice garnished with lime and orange slices for that nice citrus touch! You just can't go wrong with adding your own twist. - Tay P.
Now that we've shared with you some of our favorite picks, time for you to head to your at-home open bar. Cheers!
Host a Private Event
L.A. LIVE is the perfect place for your group meetings, party or convention. Choose from many elegant spaces.
Learn More