Every year, St. Patrick's Day rolls around and we realize we forgot to wear green! If you're like us, bring green to your day in other ways - like on your plate! Check out our St. Patrick's Day dinner recommendations for the greenest foods at L.A. LIVE!
It's not dinner – but why not start the day with something green! Matcha has tons of health benefits and antioxidants without the jitters that you get from coffee.
Chips & Guac + Taco Combo from Yard House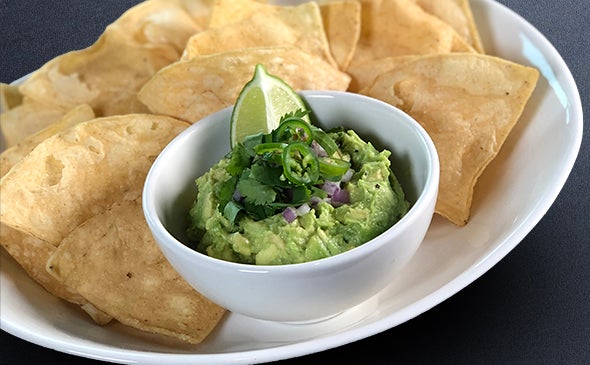 In case you haven't noticed, guac is green! It's the perfect green addition to your St. Patrick's day dinner. And you can't have chips and guacamole without tacos!
» Takeout Menu | » Delivery from Grubhub
Spinach Pesto Deep Dish from Patxi's Pizza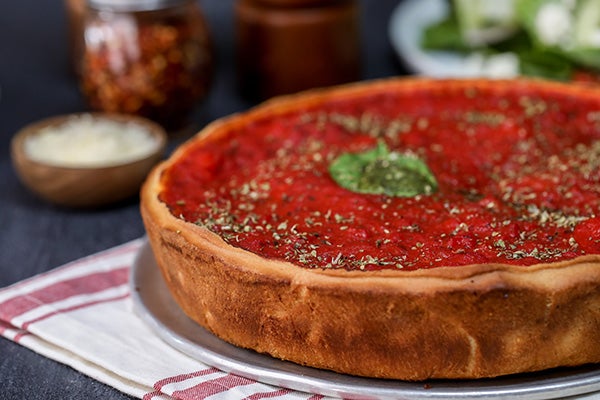 Though it might not look like it at first glance, this deep dish is made with spinach and pesto – two of the best green pizza toppings! We'll take any excuse to have pizza for dinner.
» Takeout Menu | » Delivery
A burger might not be what comes to mind when you hear Fleming's, but when you're ordering from here you can trust the chef. The California Burger is stacked with arugula, avocado and jalapeno aioli to bring something green to your table! Plus, burgers pair well with green beer!
» Takeout Menu | » Delivery from UberEats
Pistachio Pesto Campanelle from Savoca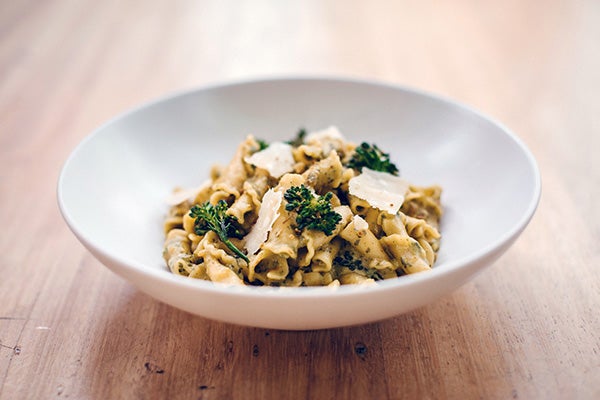 If you're going to be dining outdoors on St. Patrick's Day, why not try Savoca's Pistachio Pesto Campanelle?
» Dinner Menu | » Reservations via opentable.com
Happy St. Patrick's Day! Whether you toast with a green beer or add some green to your plate, we hope your day is festive!
Host a Private Event
L.A. LIVE is the perfect place for your group meetings, party or convention. Choose from many elegant spaces.
Learn More