In Los Angeles, everyone wants to be treated like a true VIP, and at STAPLES Center, it's all within reach! Whether you want upscale, in-seat service, your own private space for guests, or your very own booth for every event, STAPLES Center Premium Seating has options for you to experience entertainment in the best way.
PREMIER SEATS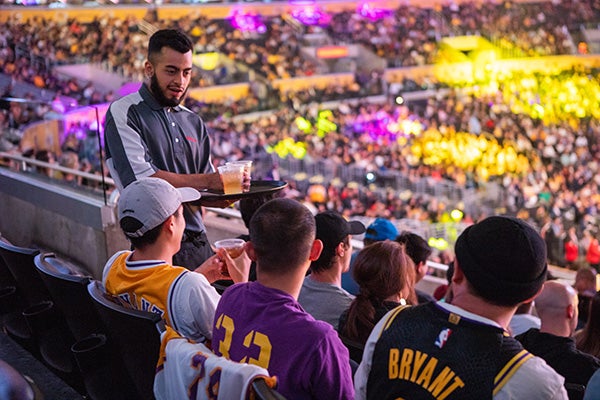 These seats are the hottest ticket in town! With access to every regular-season and playoff home game for the Lakers, Clippers, Kings and Sparks, PLUS priority access to special events and STAPLES Center concerts, you'll never miss a moment. Did we mention, premium in-seat food and beverage service is the ultimate VIP treatment?
PREMIER LOUNGES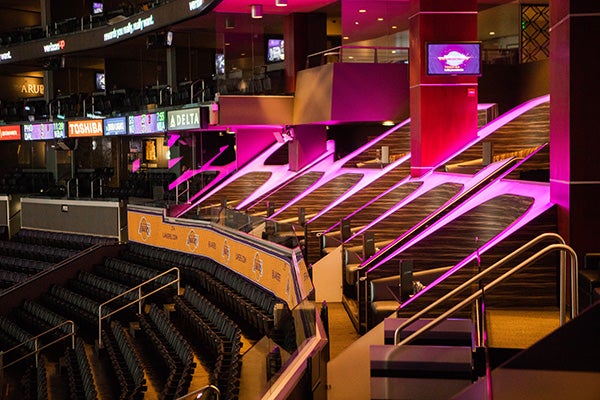 For the sports fans who have spent a lot of minutes inside STAPLES Center, you've probably noticed those light up boxes in the arena. Located inside the San Manuel Club, Premier Lounges are private spaces meant to accommodate four guests in a stylish and contemporary atmosphere, with the delicious Chef's table, beer, wine and soda, plus prime seats to enjoy the on-court/ice action!
PREMIER TABLES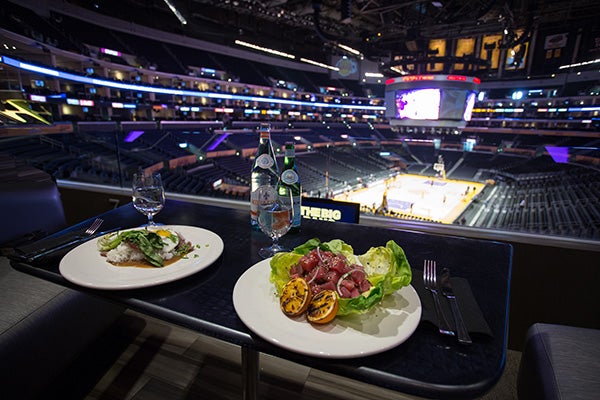 Also located inside the San Manuel Club, Premier Tables are intended for you to enjoy the delicious Chef's table, beer, wine and soda. Each table also includes your own space to fully enjoy the game with plush, "living room style" seats!
LEXUS CLUB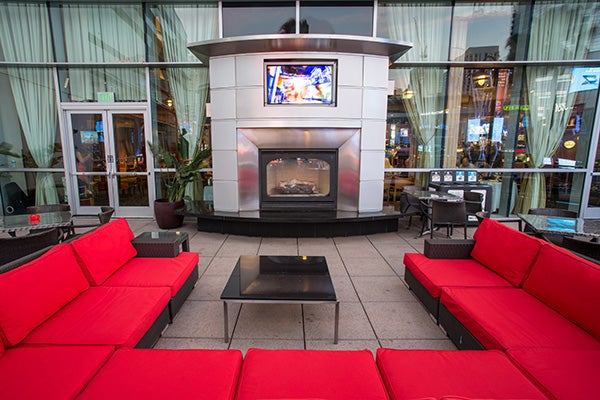 Nothing says VIP like a members-only club with buffet stations, a bar, and an outdoor terrace overlooking L.A. LIVE. If you're looking for the ultimate VIP treatment (private bar and space to lounge included), a membership to the Lexus Club is a must.
PRIVATE SUITES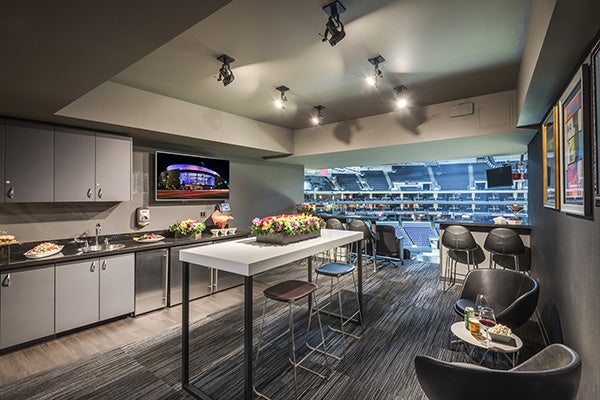 The best way to entertain a group in style is in a Private Suite. First-class amenities, personal service, and a private environment allow you to fully enjoy your experience how you prefer! Whether you choose to cater your suite or hop into the exclusive San Manuel Club (membership included with your suite!), your options are endless, in true VIP fashion.
So, are you ready to roll like a VIP? Contact STAPLES Center Premium Seating to learn more about the best entertainment options for your needs!
Host a Private Event
L.A. LIVE is the perfect place for your group meetings, party or convention. Choose from many elegant spaces.
Learn More