Dining out with coworkers, family, or friends? Sometimes we can't help but to eye out multiple delicious items on the menu. Well no need to worry because we've curated a list of our favorite shareable dishes at L.A. LIVE!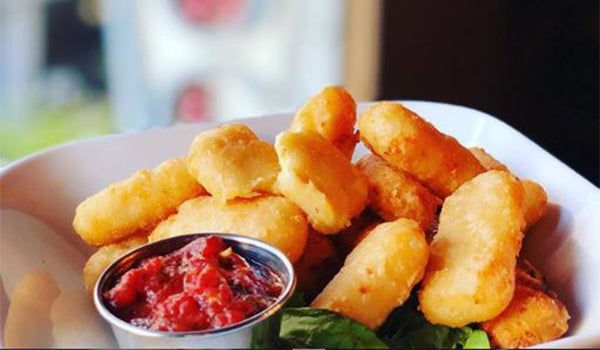 Smoked Gouda Mac & Cheese Bites
This vegetarian option hits the spot if you're in the mood for something small and warm. This shareable dish is made with smoked gouda, white cheddar, elbow pasta, and house-made marinara. Mmmm!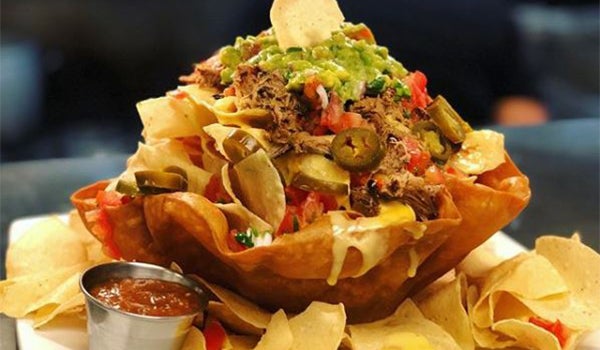 Kalua Pork Nachos
Taking nachos to a whole new level! This giant flour tortilla bowl is filled with savory goodness! This dish big enough to share with your family or friends, is made with smoked pork, pepper jack queso, pico de gallo, jalapenos, sour cream, and guacamole.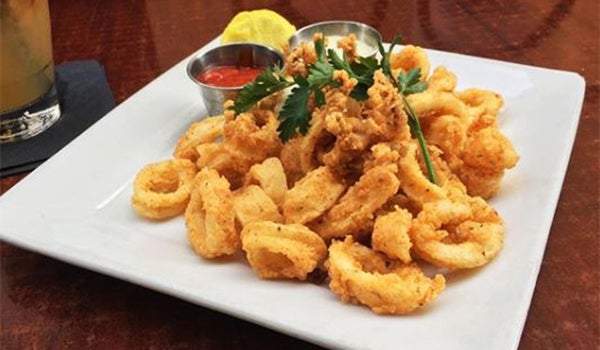 Crispy Calamari
Served with cocktail and tartar sauces, this dish is great for nibbling on with multiple people! Whether you're looking to order an appetizer to share or one of many shareable dishes, the crispy calamari is always a great choice!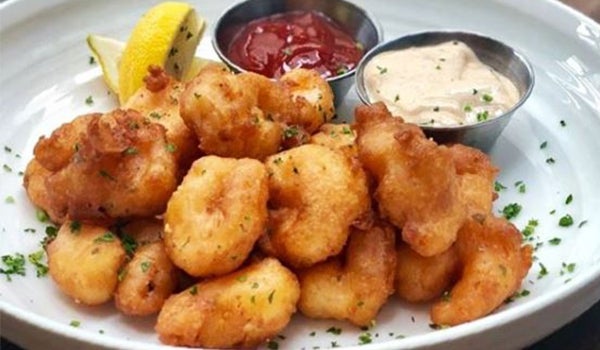 Popcorn Shrimp
Looking for something bite-size? The Popcorn Shrimp at Rock'N Fish is a must-order that is served with spicy rémoulade and cocktail sauce. Great for sharing with no mess!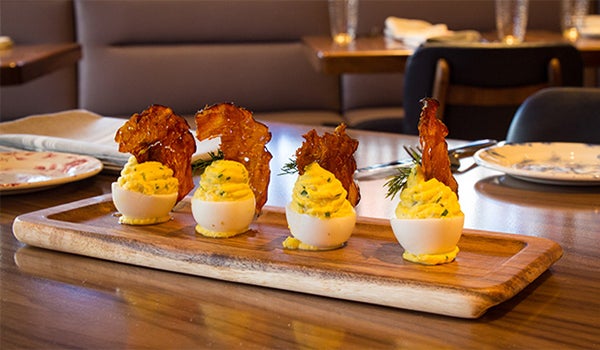 Deviled Eggs
Can't decide on one entrée? Order multiple! And get the deviled eggs while you're at it! These are served with sea salt, evoo, and country ham for that savory touch.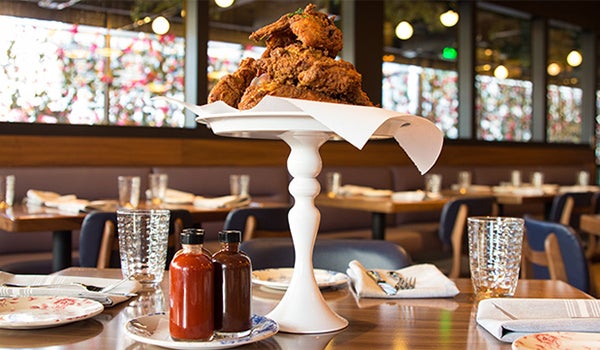 Shaq's Famous Fried Chicken
Looking to feed up to 3 people with one dish? Order Shaq's Famous Fried Chicken! This tasty dish is made with jidori free-range chicken brined for 48 hours, pickled vegetables, and house-made bbq & hot sauce. Yum!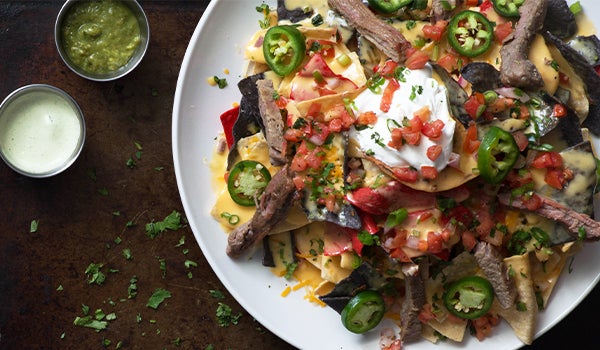 Deep Dish Nachos
Keep the cheesy goodness coming! When dining out with friends, you must order the Deep Dish Nachos! The layers of tortilla chips are topped with southwest queso, pico de gallo, jalapenos, guacamole and sour cream! Nothing beats a good nacho dish.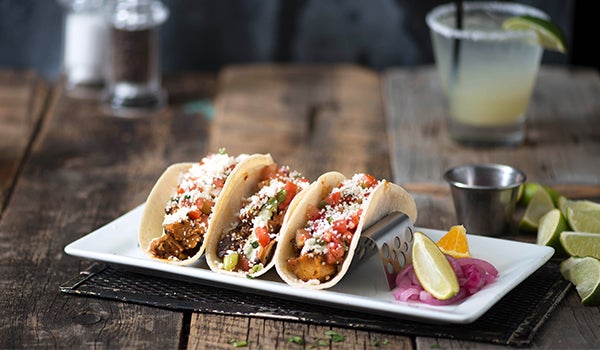 Street Tacos
Try the adobo chicken street tacos served with sides of queso fresco, pico de gallo, guacamole and the signature red sauce! These tacos are perfect for sharing!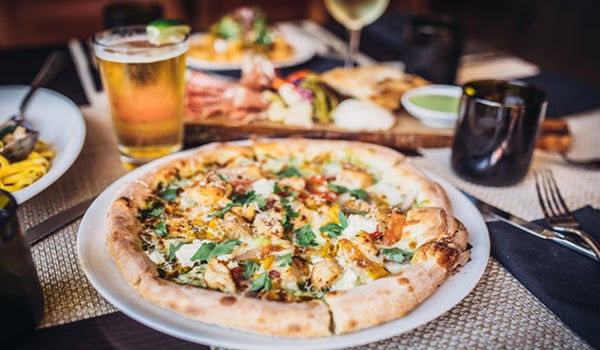 Spicy Chicken Pizza
Pizza is always a great option when deciding what to order for your group. The Spicy Chicken Pizza is perfect for a filling meal that you can share with multiple people. A little on the spicy side, it comes with goat cheese, onions, leeks, roasted peppers, and basil pesto.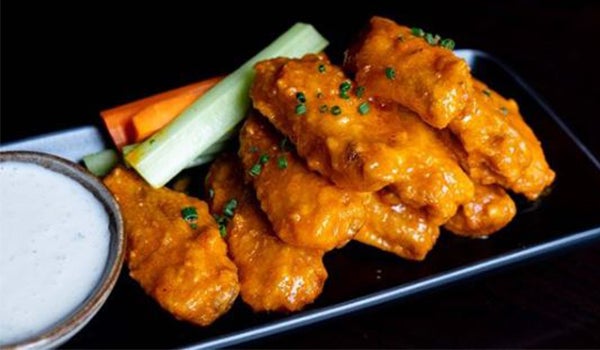 Buffalo or Sweet & Spicy Chicken Wings
Wings are great to munch on as well! Packed with flavor, these are served with sesame-soy garlic sauce, ginger, and green onions.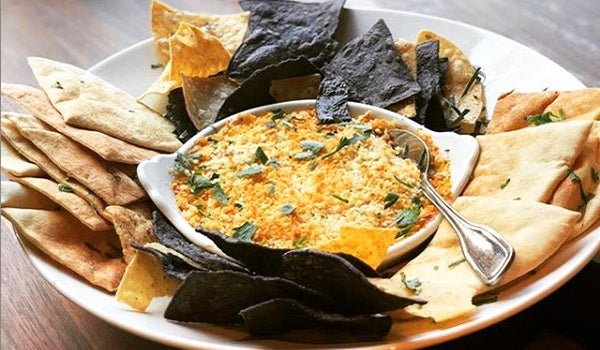 Lobster, Crab & Artichoke Dip
This warm four cheese blend with chips and baked pita will make you want to ask for seconds! Good thing it is a huge dish that is equipped to feed several people as an appetizer or light dish.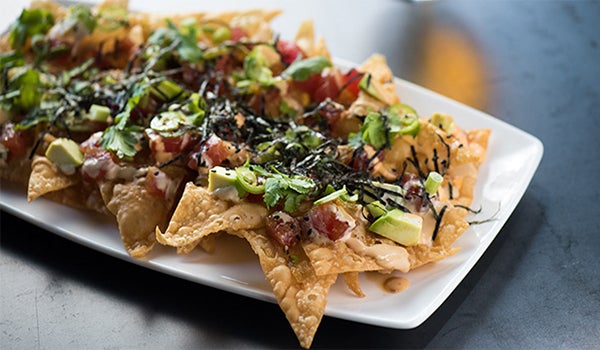 Poke Nachos
This has got to be our favorite! Yard House takes a twist on nachos and it is a must-try! This perfect combo is served with marinated raw ahi, avocado, cilantro, serranos, green onions, nori, sesame seeds, topped with sweet soy, sriracha aioli, white truffle sauce over crispy wontons.
After dishing out our favorite shareable dishes to you, we are already getting hungry! Make sure to try the above dishes the next time you dine out with your group at L.A. LIVE.
Host a Private Event
L.A. LIVE is the perfect place for your group meetings, party or convention. Choose from many elegant spaces.
Learn More
NIKE 3ON3 AT L.A. LIVE
Register to secure your team's spot to play in the Nike Basketball 3ON3 Tournament!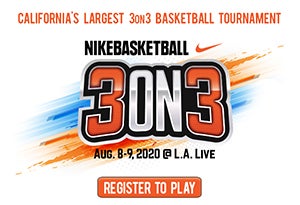 JAM OUT WITH US ON SPOTIFY
Listen to our carefully curated playlists to vibe to for the perfect occasions!