The newest L.A. LIVE restaurant is now open! Shaquille's is an upscale, casual restaurant specializing in Southern cuisine and service with personality. In honor of the new hot spot, we put together a list for you of must-try dishes!
1. Famous Fried Chicken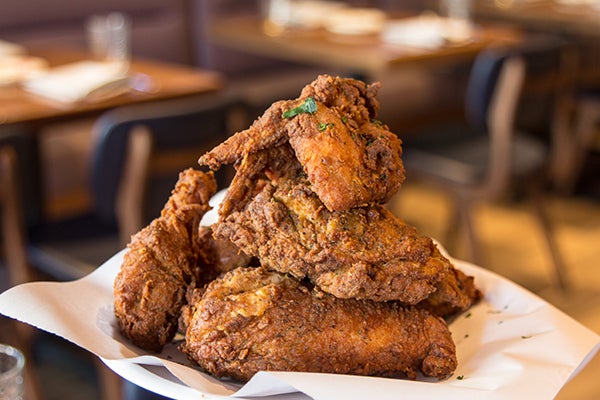 You can't go to a restaurant without trying their main dish! Shaquille's main claim to fame is their Famous Fried Chicken, which is jidori free-range chicken brined and served with their house made BBQ sauce and hot sauce. It comes in a half or whole chicken – from the looks of it we are thinking we will need the whole order!
2. Deviled Eggs
Don't let the name fool you. One bite of this eggscellent appetizer will make your tastebuds feel like they're in Heaven! And these are not just any deviled eggs, they are flavored with sea salt, olive oil, and crispy country ham! Talk about a unique touch!
3. Brisket Sliders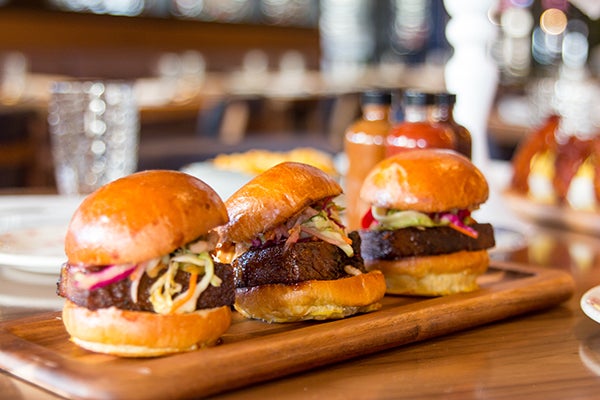 Are you salivating yet?! These mouth-watering sliders are smoked for 16 hours and served with jalapeno slaw and BBQ aioli, all on a brioche bun. Let's just say, there's a reason why this is one of the top 5 items to try, especially if you're looking to spicen up your palate!
4. BC Mac & Cheese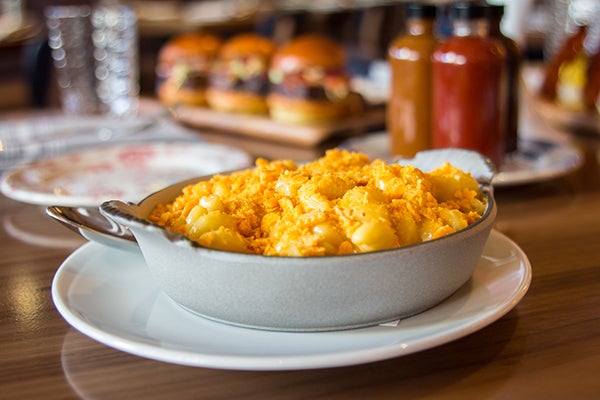 Who loves a good Mac & cheese? Well why stop at good, when you can have Shaquille's BC Mac & Cheese?! It's a special homeade recipe topped with a cheese cracker crust sure to add that amazing texture to your fried chicken feast!
5. Banana Pudding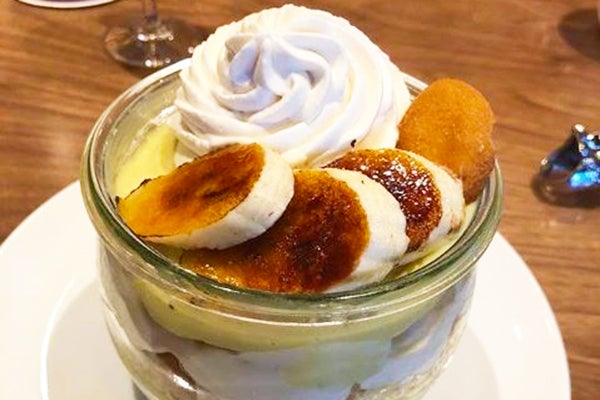 Shaquille's isn't only known for its Fried Chicken. The must-have dessert is the banana pudding (insert drooling emoji). This jar is filled to the brim with banana mousse, Nilla wafers, fresh bananas and topped with whipped cream. And if you're on a date or with a friend, this dessert is definitely filling enough for everyone to enjoy- unless you want your own of course! We don't judge.
Now that you know the must-try items at Shaquille's, it's time for you to start planning your next outing. Shaquille's is definitely the latest hot spot to eat at and plus, you never know who you'll run into there!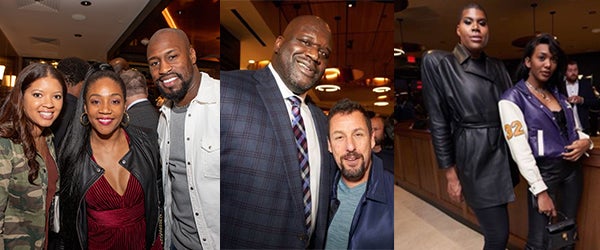 For more on Shaquille's and to see the full menu click here.
Host a Private Event
L.A. LIVE is the perfect place for your group meetings, party or convention. Choose from many elegant spaces.
Learn More