Two words that we love to hear, especially after a good workout week: Cheat Day. Whether it's just one or all days of the week, we came up with these cheat day meals that will make it worthwhile!
Seafood Jambalaya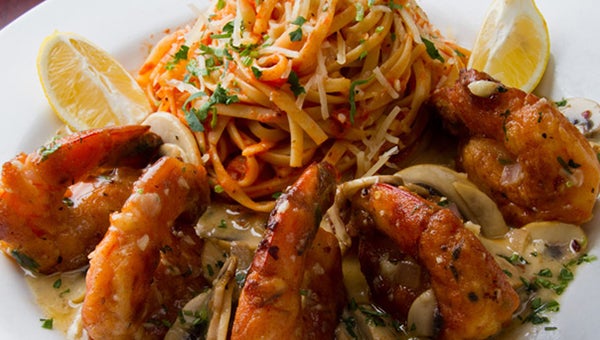 In the mood for some Cajun on your cheat day? The Seafood Jambalaya from Rock'N Fish is a must-try. This tasteful dish is served with spicy Cajun cream, clams, shrimp, fresh fish, andouille sausage, mushrooms, Parmesan cheese, and your choice of rice or fresh linguini.
Sweet Italian Fennel Sausage Pizza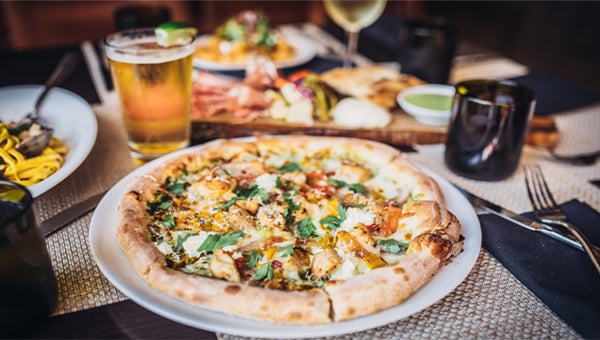 Dig in at Wolfgang Puck Bar & Grill! Pizza is always a great option! Try their Sweet Italian Fennel Sausage Pizza. It's impacted with so much flavor that will make it so worth it. This pizza with a twist is made with roasted peppers, red onions, goat cheese, and wild oregano.
Mestiza Enchilada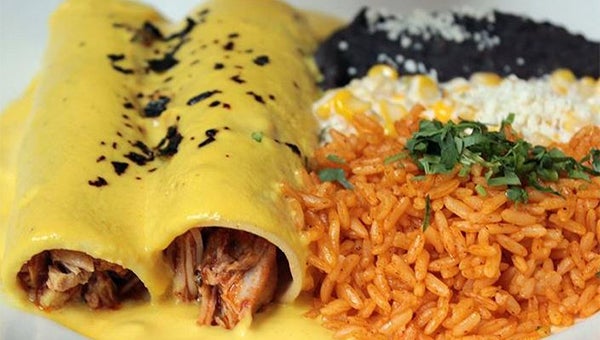 These enchiladas from Rosa Mexicano will make your taste buds go loco! Served with Chipotle-braised beef with mestiza sauce, crema, cilantro, onion and melted Chihuahua cheese, you won't regret this tasty meal. And since it is cheat day, go ahead and order some warm tortilla chips with fresh guacamole on the side!
Prime Bone-In Ribeye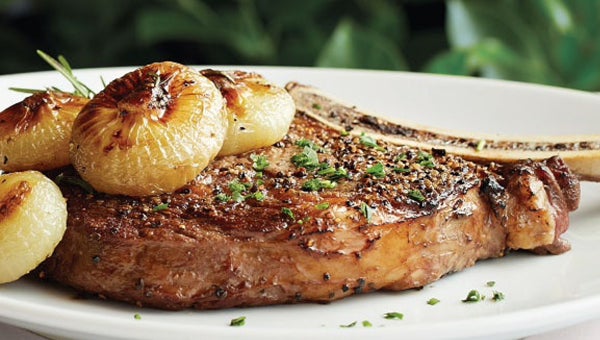 Nothing says cheat day like a good ribeye! Try the Specialty Cut, 20oz Prime Bone-In Ribeye from Fleming's Prime Steakhouse. Each signature steak is served with a choice of their signature butters: bearnaise, smoked chile, or herbed horseradish.
Spicy Tuna Crispy Rice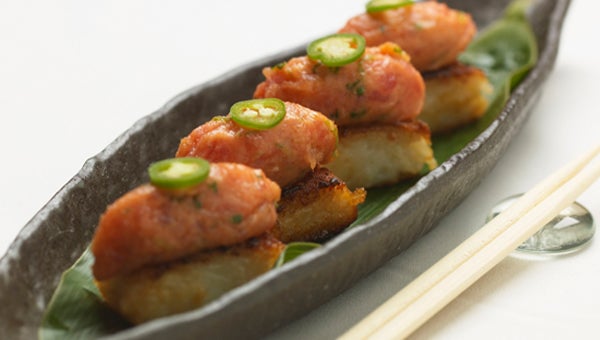 Are you a seafood lover? How's about some Spicy Tuna Crispy Rice from Katsuya?! This amazing sushi dish with carbs makes for a great cheat day meal that will have you wishing for more. These are made with grilled sushi rice, spicy tuna tartare, and green serrano.
Famous Fried Chicken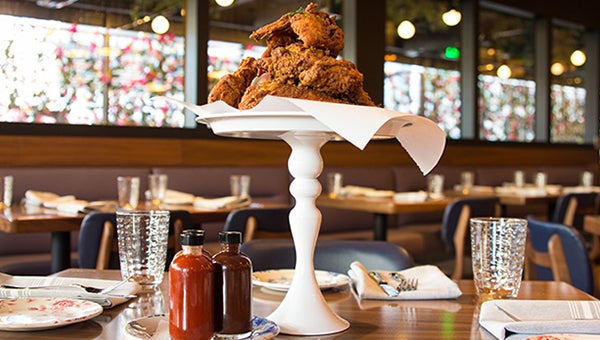 One of our absolute favorites to include on cheat day: Shaquille's Famous Fried Chicken! This amazing meal is served with jidori free-range chicken brined for 48 hours and served with house-made bbq and hot sauce. Mmm, mmm!
Fried Mac + Cheese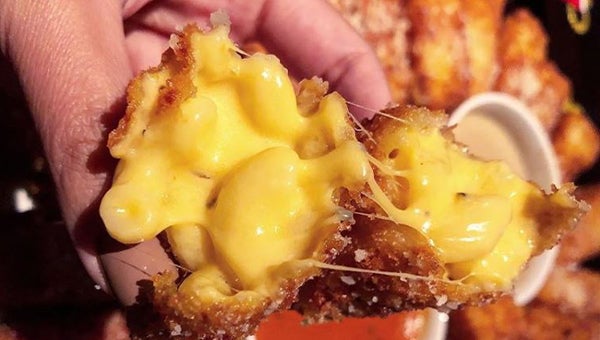 Anything fried makes for the perfect cheat day meal! In this case, the Fried Mac + Cheese from Yard House are 100% necessary! This crispy fried goodness is served with mac and cheese in the middle along with tomato bisque and porcini cream sauce.
Tom's BIG 40 oz Beer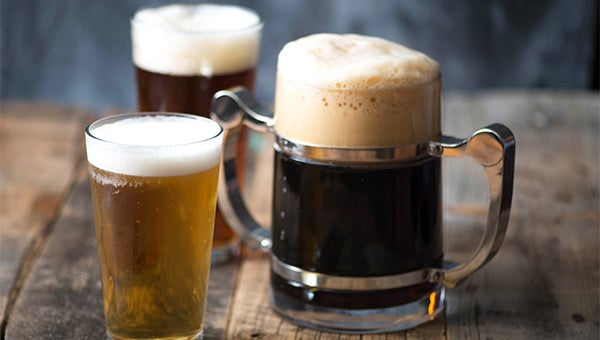 On cheat day, you're going to need a drink to help all the food go down, so why not try Tom's BIG 40oz Beer from Tom's Urban with a draft of your choice?! Yes, that's right, we said it is 40oz! It's so big that it has 2 handles, which makes it the perfect beverage for a day like this.
We've shared some of our favorite cheat day meals with you and now it's time to indulge! Happy cheat day!
Host a Private Event
L.A. LIVE is the perfect place for your group meetings, party or convention. Choose from many elegant spaces.
Learn More