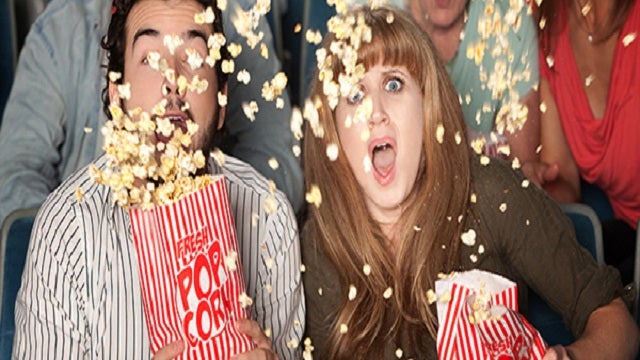 Head to Regal L.A. LIVE and grab the popcorn… the best time for going to the movie theater is upon us!
MANCHESTER BY THE SEA (NOV 8)
ABOUT THE FILM
A Boston-living man is forced to return home after he learns his brother passed away. He was named guardian of his 16-year old nephew and has to take care of him, but finds himself crumbling due to a tragedy from his past.
FANTASTIC BEASTS AND WHERE TO FIND THEM (Nov 18)
ABOUT THE FILM
A story set decades before Harry Potter about a Wizard who finds and document an extraordinary array of magical creatures. He misplaces his magical case, and some of his fantastic beast's escape all through New York. He now has to collect them all before he exposes the magical community.
MOANA (NOV 23)
ABOUT THE FILM
Moana, a born navigator, sets sail in search of a fabled island to fulfill her ancestors' unfinished quest. She teams up with her hero on an action-packed voyage.
ALLIED (NOV 23)
ABOUT THE FILM
Taking place in 1942 North Africa, an officer encounters a French Resistance fighter on a deadly mission. After falling in love, they hope to leave all that double-dealing behind them and start new lives.
NOCTURNAL ANIMALS (NOV 23)
ABOUT THE FILM
An art gallery owner who is haunted by her ex-husband's novel is forced to examine her past and confront some dark truths.
OFFICE CHRISTMAS PARTY (DEC 9)
ABOUT THE FILM
In threat of his Branch closing, he must rally his co-workers and host an epic Christmas party to impress potential clients to save their jobs.
ROGUE ONE: A STAR WARS STORY (DEC 16)
ABOUT THE FILM
The first stand-alone film set in the Star Wars universe, Rouge One brings together a group of unlikely heroes on a mission to steal the plans to the Death Star, the Empire's ultimate weapon of destruction.
LA LA LAND (DEC 16)
ABOUT THE FILM
A romantic musical tells a story about an aspiring actress, and a jazz musician who are struggling to make ends meet while pursuing their dreams.
Collateral Beauty (DEC 16)
ABOUT THE FILM
A successful advertising executive suffers a great tragedy and retreats from life. He questions the universe by writing to Love, Time and Death.
SING (DEC 21)
ABOUT THE FILM
A Koala who owns a once-grand theater that has fallen on hard times, has one final chance to restore his failing theater to glory by producing the world's greatest singing competition.
Passengers (DEC 21)
ABOUT THE FILM
Two passengers onboard a spaceship transporting them to a new life, sleeping in suspended animation, are awakened 90 years too early. With the lives of 5000 sleeping passengers at stake, only they can save them.
WHY HIM? (DEC 23)
ABOUT THE FILM
An overprotective, but loving dad and his family visit his daughter, where he meets his biggest nightmare: her absolutely no filter billionaire boyfriend.
Host a Private Event
L.A. LIVE is the perfect place for your group meetings, party or convention. Choose from many elegant spaces.
Learn More