STAPLES Center is one of the greatest entertainment venues of all time and home to our Los Angeles sports teams. Over the past twenty years, STAPLES Center has seen some incredibly amazing and shocking moments in entertainment history that we will never forget. Here are some of our favorites:
Lakers win first STAPLES Center Championship - 2000
Led by Finals MVP, Shaquille O'Neal, and Kobe Bryant, the Lakers win their first STAPLES Center championship against the Indiana Pacers. This was the Lakers' first championship since 1988 and the first of five that the Lakers would go on to win at STAPLES Center. We remember it like it was yesterday!
Lisa Leslie Is The First Woman to Dunk in the WNBA – 2002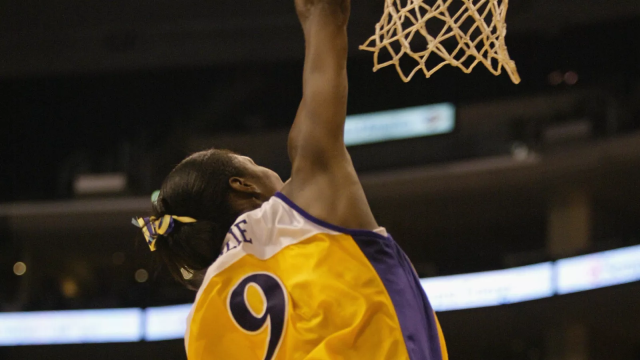 On July 30, 2002 LA Sparks, Lisa Leslie, became the first woman to dunk in a WNBA game against the Miami Sol. In that same year, she became the first WNBA player to score over 3,000 total career points. She also led the Sparks to back-to-back titles. Talk about girl power!
Kobe Bryant Scores 81 points – 2006
On January 22, 2006, during the Lakers versus the Toronto Raptors game, Kobe Bryant scored a career-high of 81 points. Kobe Bryant called it the "masterpiece" performance of his career. During that same month, Kobe Bryant also became the first player since 1964 to score 45 points or more in four consecutive games. He truly was one of the greatest of all time!
Clippers Win A Playoff Series – 2006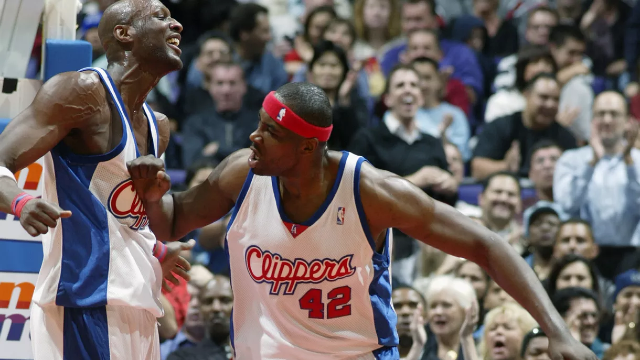 On May 1, 2006, the Clippers won their first franchise series against the Denver Nuggets in the first round. It was the first time in 30 years since they were the Buffalo Braves in 1976. We will never forget this day!
Travis Pastrana's Double Back Flip – 2006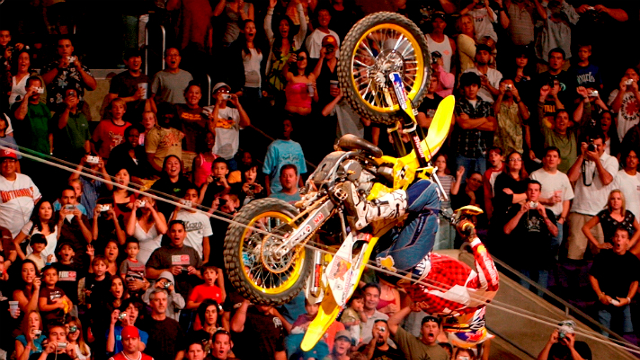 Professional motorsports competitor, Travis Pastrana, stunned everyone at the summer X Games 12, when he landed the first ever double back flip in competition history. This was not only one of the most shocking moments at STAPLES Center but in X Games history as well! He became the third athlete to win three Gold Medals at a single X Games competition.
Blake Griffin Dunks Over A Car – 2011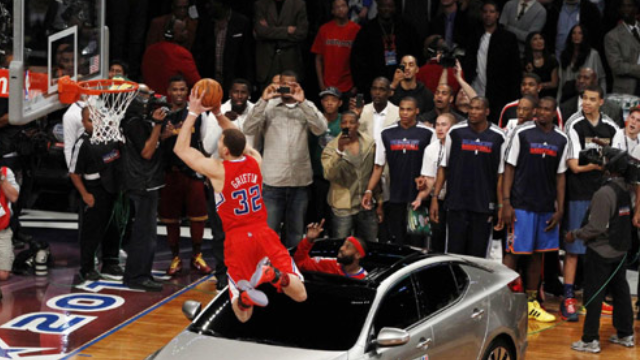 Blake Griffin, a Clipper at the time, won the 26th Slam Dunk Contest in 2011 at STAPLES Center, when he dunked over a car as Baron Davis threw him the ball through the car's sunroof. It sure was one of the greatest moments in Clippers history!
LA Kings Win Their First Stanley Cup – 2012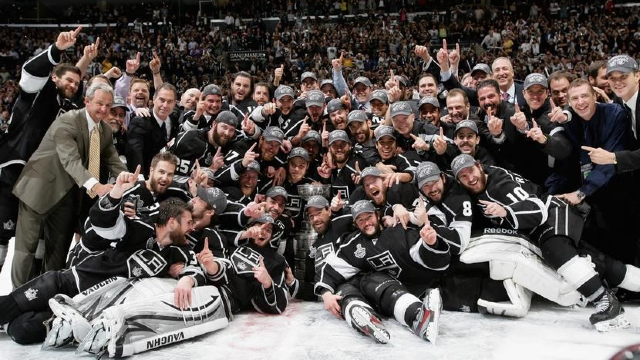 On June 11, 2012 the LA Kings won their first Stanley Cup vesus the New Jersey Devils, winning the series 4-2. Not only did they become the first team to win the Stanley Cup on their home ice since 2001, but also LA Kings goalie, Jonathan Quick, was awarded the Conn Smythe Trophy, and MVP of the playoffs. How can we ever forget this moment!
Such unforgettable moments! We can't wait to witness so many more of these moments at STAPLES Center!
Host a Private Event
L.A. LIVE is the perfect place for your group meetings, party or convention. Choose from many elegant spaces.
Learn More
NIKE 3ON3 AT L.A. LIVE
Register to secure your team's spot to play in the Nike Basketball 3ON3 Tournament!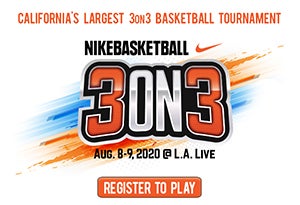 JAM OUT WITH US ON SPOTIFY
Listen to our carefully curated playlists to vibe to for the perfect occasions!