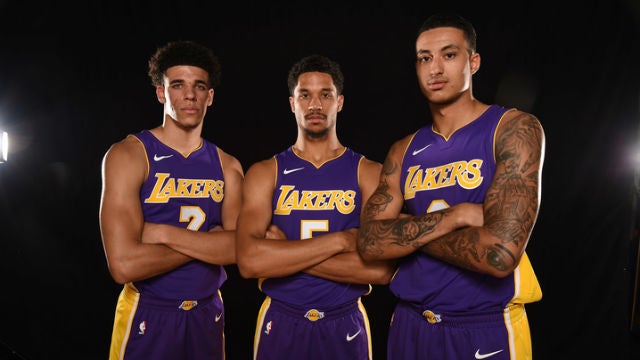 With NBA preseason just around the corner, it's important to get to know the rookies who will be fighting to bring a championship back to Los Angeles. Ahead, find out 3 things you probably didn't know about the newest Lakers!
LONZO BALL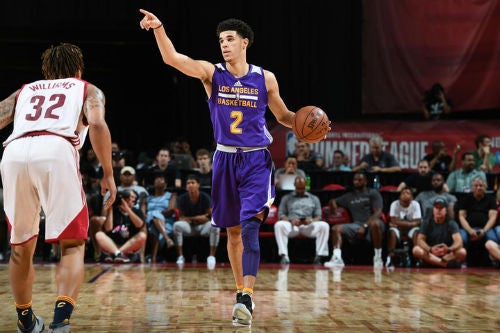 Ball was born and raised in Los Angeles and has played basketball throughout the city his entire life as a Husky at Chino Hills High School, a Bruin at UCLA, and now as a Laker.
He writes raps in his free time! When Lonzo has nothing to do, he'll write a couple of verses in his phone.
Ball has received 18 Awards and Honors including Mr. Basketball USA and Pac-12 Freshman of the year. Now he'll fight to add an NBA Championship to this list!
JOSH HART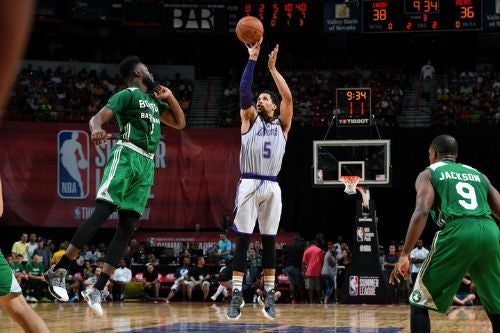 Hart is no stranger to hard work and dedication. In his last season at Villanova, the team was ranked No. 1!
Like fellow rookie Lonzo Ball, Hart was named to the First Team All American in 2017. That same year Hart was named Big East Player of the Year and received the Julius Erving Award for the nation's top small forward.
Hart is a proud member of Villanova's Class of 2017, having just earned a Bachelor of Arts degree in Communications this past June.
KYLE KUZMA
Kuzma has been playing since he was two years old, when his parents put a small basketball rim in their living room.
He shares a special bond with Lakers' President of Basketball Operations Magic Johnson, since they both grew up in Michigan.
Kuzma was named MVP of the 2017 NBA Summer League Championship game after a strong finish of 30 points and 10 rebounds.
THOMAS BRYANT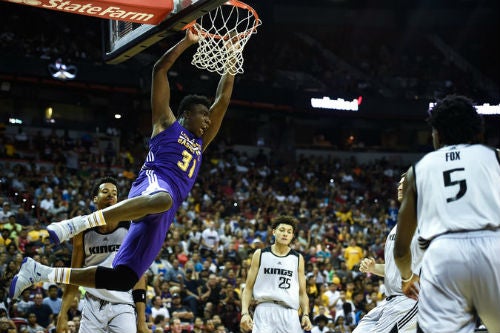 Bryant was born in Rochester, New York but has since played basketball in Irondequoit, New York; Huntington, West Virginia; Bloomington, Indiana; and now in Los Angeles!
Bryant's No. 31 jersey is both an homage to his birthday July 31, and his mantra to work on his game 24 hours a day, 7 days a week (24+7=31).
Bryant has an impressive 7-foot-6-inch wingspan, ranking him within the top 10 in the NBA.
Don't miss the rookies as they show the world what they've got! Tickets on sale now.
9/30 @ 7:00PM Lakers vs. Timberwolves at Honda Center – Find Tickets
10/2 @ 7:30PM Lakers vs. Nuggets at STAPLES Center – Find Tickets
10/4 @ 7:00PM Lakers vs. Nuggets at Citizens Business Bank Arena – Find Tickets
10/8 @ 6:30PM Lakers vs. Kings at T-Mobile Arena – Find Tickets
10/10 @ 7:30PM Lakers vs. Jazz at STAPLES Center – Find Tickets
10/13 @ 7:30PM Lakers vs. Clippers at STAPLES Center – Tickets sold by LA Clippers.
Stay up-to-date with the Lakers' 2017-2018 season schedule.
Host a Private Event
L.A. LIVE is the perfect place for your group meetings, party or convention. Choose from many elegant spaces.
Learn More