Just because at this very moment, we can't physically be at the most entertaining place on the planet, doesn't mean we can't reminisce on the good old days! Due to COVID-19, we're staying home and doing our part to make sure our loved ones are safe and healthy, so let's take this time to look back and get the inside scoop on our staff's absolute favorite memories at L.A. LIVE!
'August: Osage County' Premiere in 2013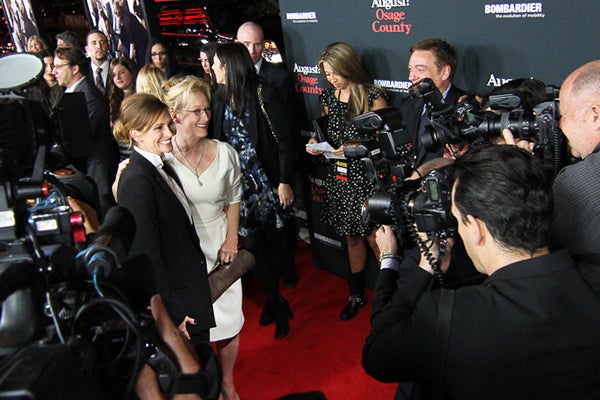 After working the red carpet at the premiere of "August: Osage County," I was in the green room at Regal L.A. LIVE chatting with some coworkers at the end of the night. We were standing around a cocktail table catching our breathe after the organized chaos of the event had passed. The movie had started and everyone had left the room except for a small group at the table next to ours. It was Meryl Streep, Julia Roberts and Juliette Lewis having a conversation of their own. Not paying much attention to it, at one point it dawned on me what a cool "L.A. LIVE" moment I was experiencing and it's one I'll always remember. – Erik O.
The LA Kings winning the 2014 Stanley Cup Final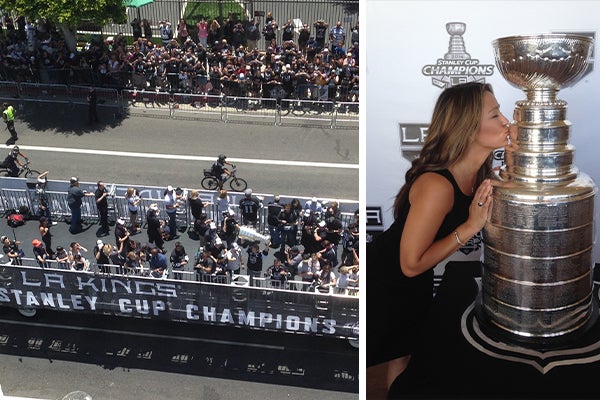 Prior to working at AEG I'll admit I wasn't the world's biggest hockey fan, but starting work at STAPLES Center in 2012…it was hard not to become an LA Kings fans. Having an office inside STAPLES Center, you live and breathe the team energy and I was lucky to see the LA Kings win two Stanley Cups in three years making it an incredible journey to witness! June 2014 Stanley Cup Final was a memorable one…it took an extra 34 minutes (above the regular 60) for them to seal the deal and win against the New Year Rangers 3-1 in double OT! It was an exciting time and me and my colleagues got prime viewing of the Championship Parade right outside STAPLES Center and soon after checked out the cup in person to celebrate! With all the energy and fandom, this was definitely a favorite memory of mine. – Natalie M.
2017 MADE LA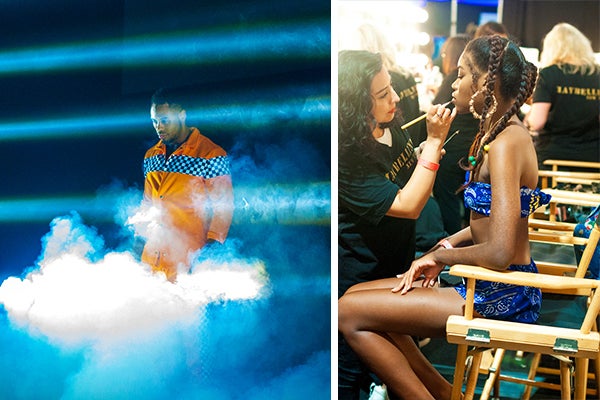 My favorite memory would have to be MADE LA in 2017. The whole weekend was a fashion lover's dream. I loved seeing so many stylish people in one place and definitely found some inspiration for my own closet. Plus, not very many people get to see fashion shows, so to be able to see 3 in one weekend was really cool. – Devin P.
My favorite memory is also MADE LA in 2017. It was a fashion show with a music component, and I got to sit front row at the Joyrich and Snoop Dogg event, which was pretty cool! Don't think I would have had that experience if I didn't work here. It was also just cool to see how a fashion show worked! – Melissa C.
2019 Lexus All-Star Chef Classic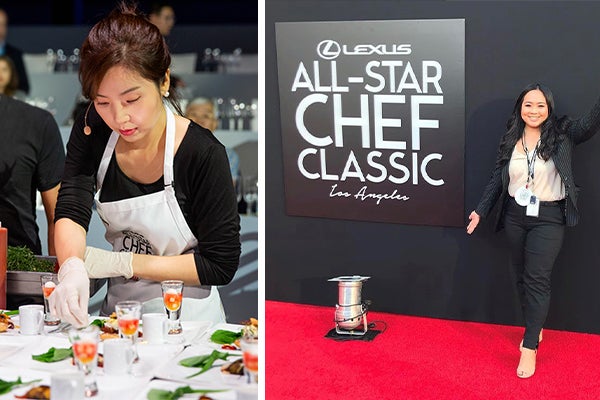 Imagine being in a chef stadium setting with some of the best chefs in the foodie world cooking right in front of you! My favorite memory so far at L.A. LIVE is working Lexus All-Star Chef Classic! My task was to snap photos for you to see through social media and I have to say, it was so fun to get close to the chefs and snap some cool behind the scenes photos of their delicious food! From the strolling events with dozens of food options, to the elegant dining experiences, this top-notch foodie event in Los Angeles is number one on my list!
- Tay P.
2019 LA Kings Holiday Ice Presented by Coca-Cola at L.A. LIVE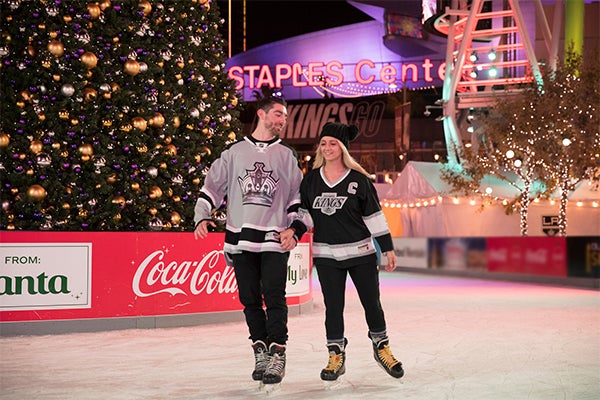 Working the photoshoot for the LA Kings Holiday Ice event was such a fun experience for me! It's awesome seeing all the creative planning come to life. There's nothing like seeing the giant Christmas tree in the center of Xbox plaza! Is it even considered work when it involves your favorite hockey team and favorite time of the year? -Cat B.
2020 GRAMMY Awards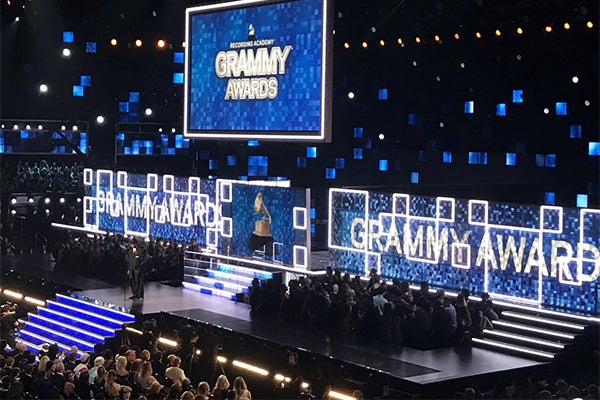 I have way too many favorite memories! I would say most recently, it was the 2020 Grammy Awards. From watching the rehearsals, to getting dressed up and being in one room with music's biggest stars, is a pretty cool and unique experience. Plus, the after party and the after-after party was too much fun! It's pretty amazing to see all the work leading up to and all the way through the event. Only a place like L.A. LIVE can pull that off! – Sean O.
We hope you enjoyed this little trip down memory lane! These are just some of our favorite memories at L.A. LIVE. We can't wait to make more memories with you, Los Angeles. Until then, stay in the know and subscribe to our Newsletter here.
Host a Private Event
L.A. LIVE is the perfect place for your group meetings, party or convention. Choose from many elegant spaces.
Learn More