The LA Kings heart and drive have never waivered, but through the years their colors and logo have evolved dramatically. From the yellow and purple to the black and silver, here is a look back through the history of the Kings' crest.
1967 - 1975
1975 - 1987
1987 - 1988
1988 - 1998
1998 - 2002
2002 - 2011
2011 - Present
Watch the LA Kings take on the San Jose Sharks in the Stadium Series Live on the BIG screen at Regal Cinemas L.A. LIVE. » Get tickets and learn more
Host a Private Event
L.A. LIVE is the perfect place for your group meetings, party or convention. Choose from many elegant spaces.
Learn More
NIKE 3ON3 AT L.A. LIVE
Register to secure your team's spot to play in the Nike Basketball 3ON3 Tournament!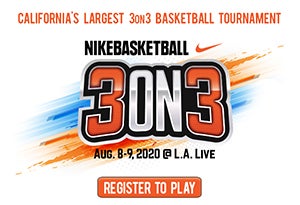 JAM OUT WITH US ON SPOTIFY
Listen to our carefully curated playlists to vibe to for the perfect occasions!