Heading to L.A. LIVE? Is your car running low on gas and you just don't have time to fill up? We've got the scoop on Fuelster, the most convenient way to gas up by just using your phone!
Fuelster is the newest way to fill up your car with gas. Fuelster delivers fuel directly to where your vehicle is parked throughout Los Angeles. All you have to do is download the app on the App Store or Google Play to get started!
Here are just some of the reasons why we recommend using Fuelster.
Saves Time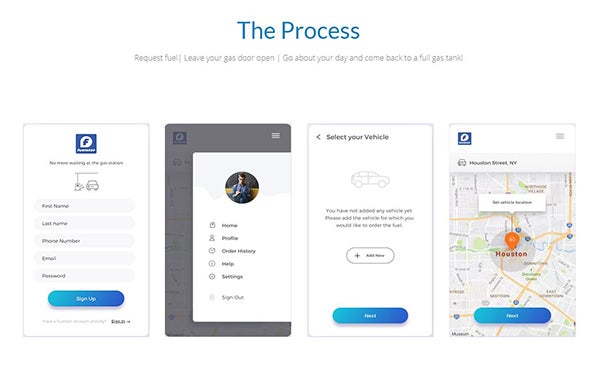 We get it. You're in a rush to get somewhere because you have places to go and things to do! This is why we recommend using Fuelster. It's available from 6AM to 11PM, 7 days a week and you don't have to be at your car for them to fill it up. Fuelster will have your car's location when you place your order through the app. When they're done, they close your fuel door (depending on the locking mechanism) and you'll receive a confirmation.
Customizable
On the app, you can select the specific amount of gallons you want to fill up or you can even choose to fill up your tank. Fuelster also gives you the choices of unleaded fuel between Regular, Mid-Grade, Premium, Racing, and Diesel.
Don't Have To Touch The Gas Pump
Are we the only ones that don't like to touch the gas pump? Save yourself a trip from the gas station and have Fuelster do the dirty work for you! Keep your hands clean and leave with a full tank to your next destination.
Add Multiple Cars To Your Account
With Fuelster, you can add an unlimited number of vehicles and payment cards to your account. That means you can definitley surprise your boss, significant other, or family member with a nice full tank!
Treat Your Employees
If you're looking for a new way to impress your employees, this is it! Fuelster can work with your company as a corporate partner to plan, schedule and provide services to your employees. Treat them by having their tanks filled when they leave for the day.
See it in action with Bailey from the LA Kings!
If you don't believe how easy it is to use Fuelster, try it yourself!
» Get started here by clicking "download"
» View FAQs about Fuelster here
Host a Private Event
L.A. LIVE is the perfect place for your group meetings, party or convention. Choose from many elegant spaces.
Learn More