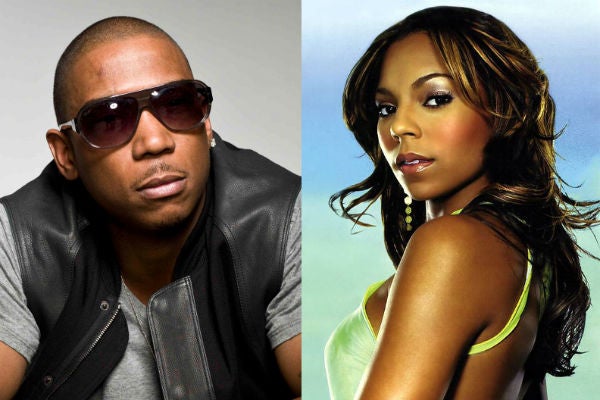 Whether we were madly in love, getting over an ex, in an argument, or trying to find ourselves, the R&B artists of the 00's had something to help us get through it all!
Lloyd - "Tru"
When we can't find the words to apologize for the mistakes we've made, Lloyd is always there to help us accept our flaws.
This is me so please accept me for who I am / And please accept me for what I do / I'm just doing everything that I can / Cause all I want to be is true
TLC - "No Scrubs"
TLC inspired everyone in the 90's to find a guy with confidence, ambition, and a little sophistication. This anthem defined "scrubs" and helped us spot one from a mile away.
A scrub is a guy that can't get no love from me / Hangin' out the passenger side of his best friend's ride / Trying to holla at me
Destiny's Child feat. Da Brat - "Survivor"
When we were having a hard time getting over a break up, Destiny's Child was there to remind us that things will always get better.
I'm a survivor / I'm not gon' give up / I'm not gon' stop / I'm gon' work harder
Ashanti - "Foolish"
We've heard them say "the heart wants what it wants" more times than we can count, but that doesn't mean it knows what's best for us.
See my days are cold without you / But I'm hurting while I'm with you / And though my heart can't take no more / I keep on running back to you
T-Pain feat. Lil Wayne - "Can't Believe It"
T-Pain rhyming "mansion" with "Wisconsin" will live forever in hip-hop and R&B history. Plus, it showed us that T-Pain would give his lady whatever she wanted and needed.
Put you in a mansion / Somewhere in Wisconsin / Like I said ain't nothing to the Pain / We can change the last name, what's happening
Jennifer Lopez - "Love Don't Cost a Thing"
J.Lo didn't need jewlery and cars, she just wanted the small things in life to make her happy...a timeless lesson!
All that matter's is / That you treat me right / Give me all the things I need / That money can't buy / Even if you were broke / My love don't cost a thing
Ja Rule feat. Ashanti - "Always on Time"
"Pain is Love" is a theme that run's through Ja Rule's third album. This song paints the picture that even though we may be there when it matters, sometimes we still have to fight for love.
I'm not always there when you call, but I'm always on time / And I gave you my all, now baby, be mine
Host a Private Event
L.A. LIVE is the perfect place for your group meetings, party or convention. Choose from many elegant spaces.
Learn More