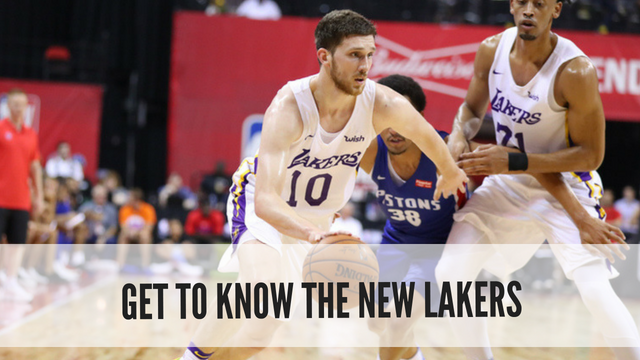 Laker Fans! Get ready to see a lot of new players on the court this upcoming NBA season. The Lakers are always looking to improve and this year is no different! Take a look at some of the new faces that will be joining the Lakers and will help lead the team to victory.
Lance Stephenson
During his high school years at Lincoln High School in Brooklyn, New York, Stephenson led his team to four straight city titles and was named the Player of the Year twice by New York Daily News.
During the 2009-2010 season at the University of Cincinnati, Stephenson was named the Big East Rookie of the Year.
Bobbito Garcia, a courtside announcer at Rucker Park, gave Stephenson the "Born Ready" nickname because of his competitive attitude.
Svi Mykhailiuk
Born and raised in Ukraine, Svi Mykhailiuk, played for his country in the FIBA World Cup at 17 years old and later headed off to the University of Kansas to show off his skills.
He set the Kansas single-season record with 115 3-point field goals made in 2017-2018.
He was the only player in the Big 12 to rank third or higher in both 3-point field goals made and 3-point field gold percentage… Impressive shooter!
Rajon Rondo
Rondo set a school record with 87 steals at the University of Kentucky in his first season and was named to the Southeastern Conference (SEC) All-Freshman Team.
In 2011, Rondo started the Rajon Rondo Foundation that provides resources for children living in low-income neighborhoods. Not only did he start an organization, but he leads a summer camp each year for youth basketball players.
Rondo brings a ton of experience! He has played for The Phoenix Suns, Boston Celtics, Dallas Mavericks, Sacramento Kings, Chicago Bulls, New Orleans Pelicans, and now the Los Angeles Lakers!
Malik Newman
Newman helped the U.S. Team win the gold, and he was named the MVP of the 2014 FIBA Under-17 World Championship.
Newman attended both Mississippi State University and the University of Kansas to achieve his basketball dream and enter the NBA.
He has a wingspan of 6'5, which can be terrifying and intimidating for smaller guards.
C Moritz Wagner
Wagner was born in Berlin, Germany and helped lead Alba Berlin to the NBBL German Championship in 2014.
While playing for the University of Michigan, Wagner was the Big Ten Conference Men's Basketball Tournament MVP and helped his team earn the Big Ten Championship for the second time in a row in 2018.
Wagner has only lived in the United States for three years and now he is in the NBA… WOW!
JaVale McGee
After Mcgee's sophomore year at the University of Nevada, he declared for the 2008 NBA draft where he was picked 18th overall by the Wizards.
His father, George Montgomery was a second-round draft pick in 1985 and both his mother and sister played in the WNBA.
Javale Mcgee is coming to the Lakers with 2 NBA Championships.
LeBron James... You didn't think we forgot... did you?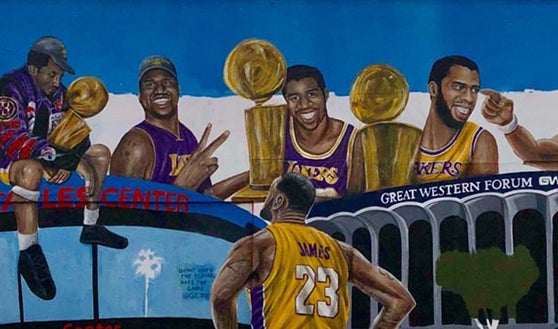 LeBron James was a talented wide receiver on his high school football team. However, he put an end to his football career after he broke his hand in a basketball game.
LeBron was the first Black man to appear on the cover of Vogue magazine, and he was the 3rd man to appear on the cover of the magazine after George Clooney and Richard Gere.
LeBron is one of three athletes with a lifetime endorsement deal with Nike, after Micheal Jordan and Cristiano Ronaldo.
Don't miss all these players on the court this season! Check out the schedule here.
Host a Private Event
L.A. LIVE is the perfect place for your group meetings, party or convention. Choose from many elegant spaces.
Learn More