You might be able to quote Caddyshack from start to finish, but we bet you didn't know these fun facts! Brush up on your Caddyshack trivia before a screening and An Evening with Chevy Chase at Microsoft Theater on October 6.
Filming was halted due to a hurricane
Caddyshack was filmed in Davie, FL, despite being set in Illinois, and while filming, Hurricane David rolled through and forced a break in filming for a few days.
Bushwood Country Club is based on Bill Murray's Childhood Course
Bill Murray grew up in Winnetka, IL, and acted as a groundkeeper, caddy and even ran the hot dog stand at Indian Hills Country Club.
The owners of the country club were not happy about the explosions
The explosions on the course were never approved by the owners of the club. In fact, the director of the movie intentionally took them out to lunch so they could have time to film the explosion scenes while they were away.
The director's cut is over 4.5 hours long
Director Harold Ramis thought the jokes were so funny that he did not want to cut any from the film. Eventually, the movie was trimmed down to 1 hour and 38 minutes.
Bill Murray's famous "Cinderella Story" scene was improvised
Bill Murray only had two lines of direction for this scene, and the rest was completely improvised.
Chevy Chase and Bill Murray's scene was not in the original script
Sometime into filming, director Harold Ramis realized the two did not have a scene together. Even though Murray and Chase did not like each other because of a spat the two had during their SNL days, they sat down with Ramis to write a scene together.
The gopher noises in the film are actually from a dolphin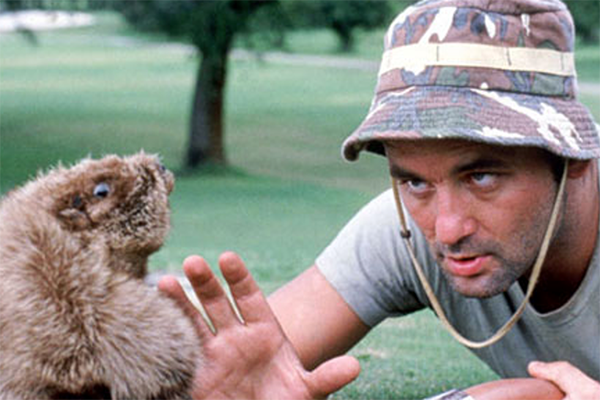 These were the same noises used in the movie Flipper.
The Dalai Lama Drama
In the movie, Carl claimed that he once caddied for the Dalai Lama. Yet, when speaking to the media, the Dalai Lama said he had never seen Caddyshack, and had also never played golf before.
Bill Murray and his brothers opened a Caddyshack restaurant in Florida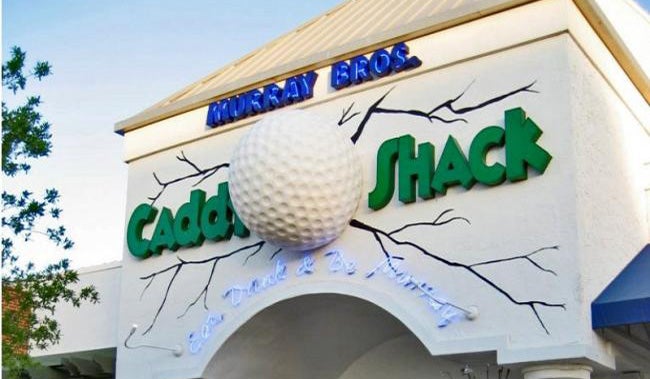 In 2001, the Murray Bros. Caddyshack opened in St. Augustine, Florida.
Ready to watch this cult classic again? See it at Microsoft Theater on October 6, followed by An Evening with Chevy Chase! Get your tickets before they sell out!
Host a Private Event
L.A. LIVE is the perfect place for your group meetings, party or convention. Choose from many elegant spaces.
Learn More