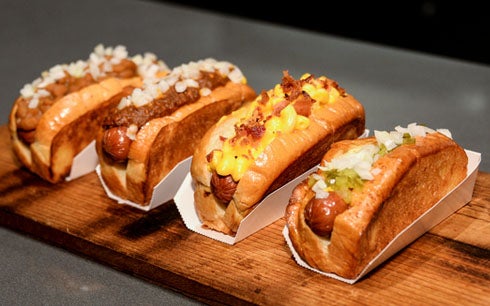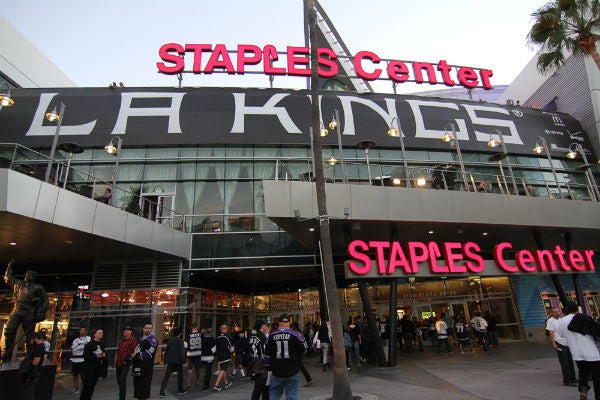 With over 20 delicious dining options just across the street at L.A LIVE, we understand that sometimes LA traffic doesn't give you enough time to enjoy all the offerings before the game, concert or show. Don't worry, STAPLES Center has the BEST mouth-watering concession options for you to choose from! Here are some of our favorites and definite must trys at STAPLES Center.
Fried Chicken Sandwich from Ludo Bird (Section 119)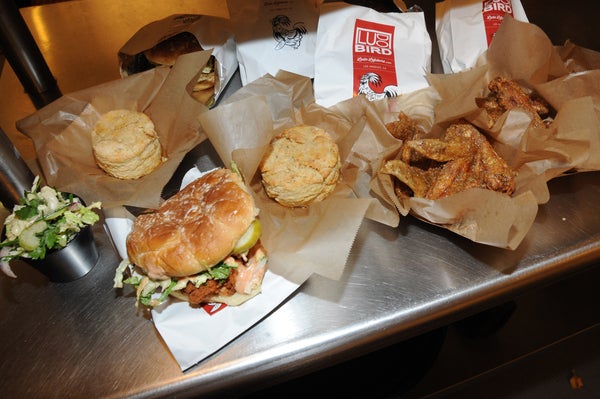 World-reowned chef, Ludo Lefebvre, has his own location near section 119. While there are many delcious fried options, you have to get his Fried Chicken Sandwich! It's juicy and full of homemade flavor.
Mac-N-Cheese Hot Dog from the Draft Kings Lounge (Section 116)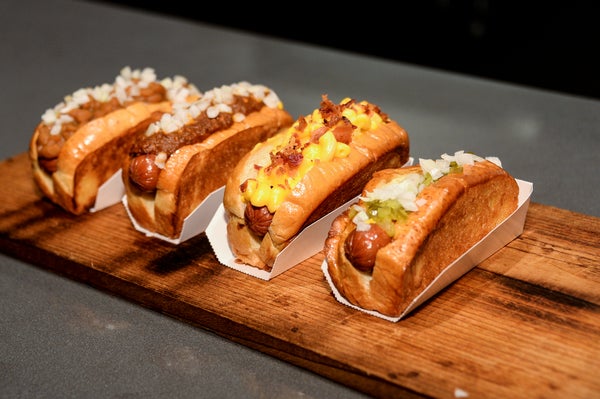 STAPLES Center's newest addition presents Dave's Doghouse Dogs that are both packed with toppings and one of a kind. Pair up a craft beer with a mac-n-cheese topped hot dog on a toasted bun and it will leave you wanting seconds.
Pretzel Sandwich from Tap Haus (Section 118)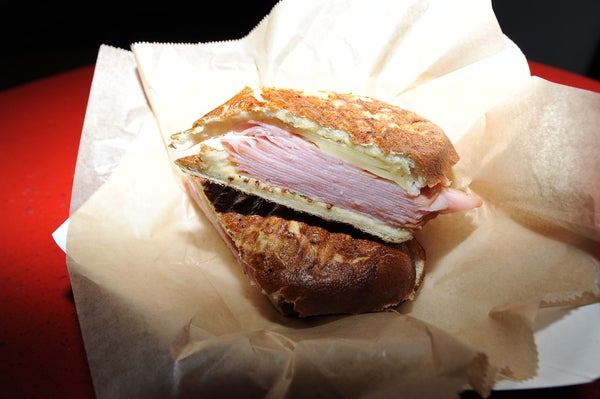 If you're looking for a yummy sandwich, look no further. What makes a great sandwich is in fact the bread. The pretzel sandwich with any choice of meat is our go-to!
Chicago Style Hot Dog from Goose Island (Section 108)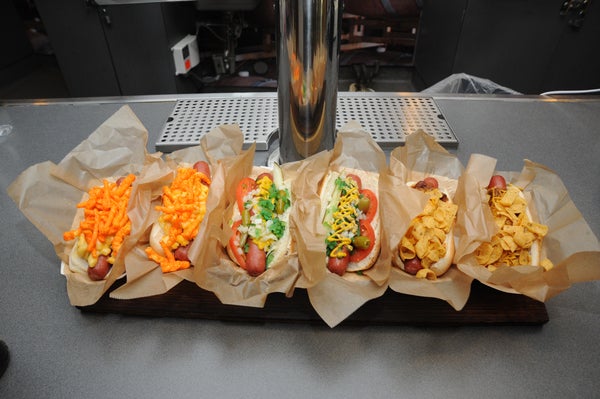 So many options! From a Frito Pie dog topped with chili, chesse and Frito chips to a cheesy dog topped with mac and cheese and Cheetos, our choice is the Chicago-style dog. You can get the authentic taste without traveling to the Midwest!
Pulled Pork Sandwich from Smokehouse BBQ (Section 325)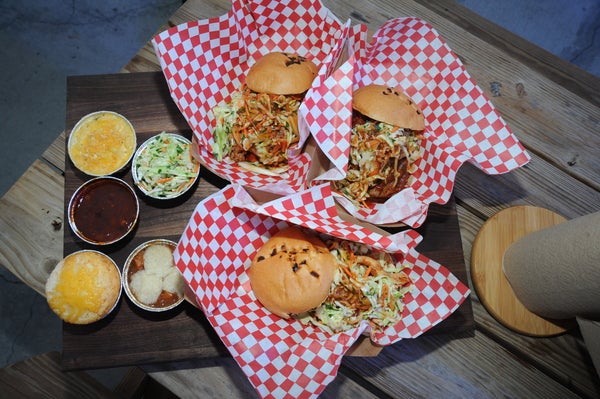 The Pulled Pork Sandwich topped with cheddar and horseraddish slaw is certainly a 'staple' at STAPLES Center. A generous serving wedged in between a soft onion roll will sure fill you up so you don't miss any of the action.
Carne Asada Tostada Salad from Camachos Cantina (Section 117)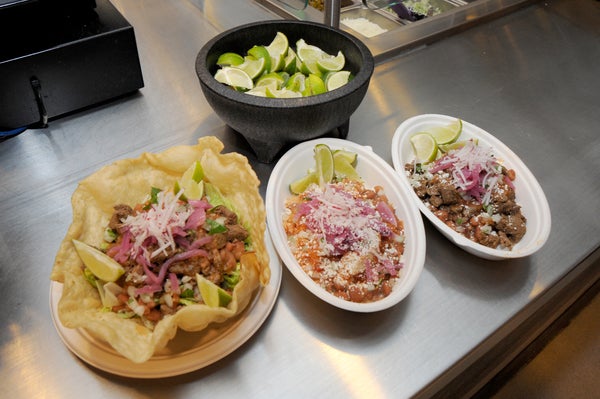 The carne asada salad, both in a crunchy tostada shell or just the bowl (for healthier choice) is so delicious! You can get real LA Mexican taste without leaving the stadium.
Bacon Western Cheeseburger from the Black Crown Lounge (Section 118)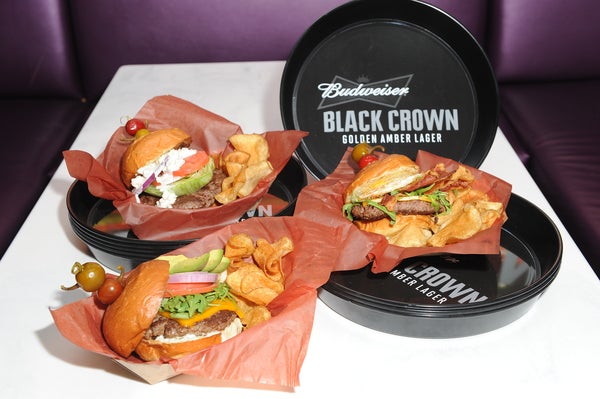 If you're looking for a good old fashioned burger, head over to the Black Crown Lounge and get the Bacon Western Cheese Burger with BBQ sauce and fried onion rings!
For a complete list of STAPLES Center's delicious food and drink items during events, check out the complete list here!
Host a Private Event
L.A. LIVE is the perfect place for your group meetings, party or convention. Choose from many elegant spaces.
Learn More