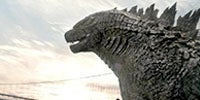 Godzilla has seen many shapes and sizes over the last 60 years as one of the greatest threats to cosmopolitan society. The "King of Monsters" has had a few notable makeovers as one might expect after his big move to Hollywood. Checkout Godzilla's many looks throughout the years and let us know which version of the Alpha Predator you think is best.
Godzilla 'au natural' in the 1954 Original
Godzilla breathing fire with dragons in 1965 in Invasion of the Astro-Monster
Behind-the-scenes of Godzilla vs Space Godzilla in 1994
Godzilla looking much thinner and more like T-Rex in the 1998 remake. (Pressures of Hollywood)
Godzilla 2014 at 60 years old, looking healthier and better than ever. (60 is the new 40)
Godzilla's Star on the Hollywood Walk of Fame (Step aside Gaga, there's a new monster in town)
"Godzilla" is now playing at Regal Cinemas L.A. LIVE. » See Movie Times
Host a Private Event
L.A. LIVE is the perfect place for your group meetings, party or convention. Choose from many elegant spaces.
Learn More