We are eggstatic for National Egg Day! In honor of the foodie holiday that falls on June 3rd, we put together a list of some eggcellent eats for you to try at L.A. LIVE.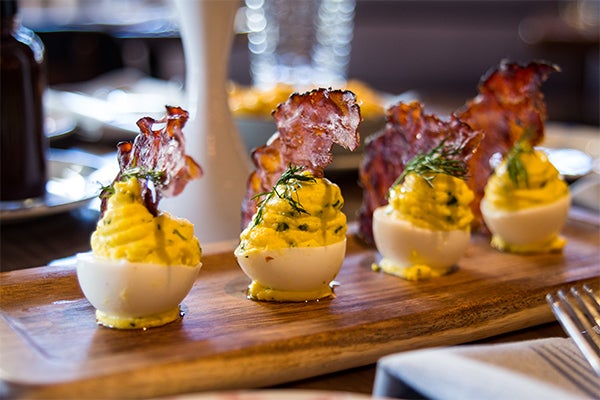 Don't let the name fool you! These Deviled Eggs from Shaquille's will give your taste buds just the heavenly satisfaction it needs. Served with sea salt, extra virgin olive oil, and country ham, this appetizer is perfect to share with family and friends.
Chicken Cobb Salad - Yard House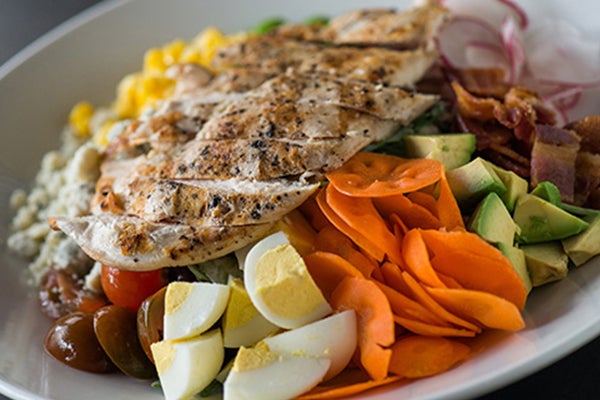 In the mood for some greens? Try the Chicken Cobb Salad at Yard House! This gluten sensitive item comes with greens, kale, tomatoes, edamame, carrots, radish, bleu cheese, corn, avocado, ranch, and of course, egg!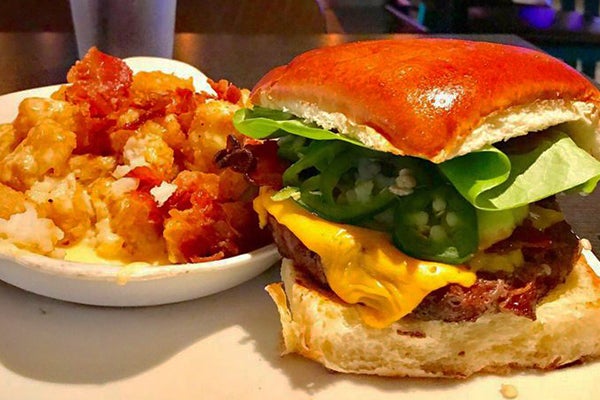 Get eggcited because this meal will be sure to keep you from getting hangry. Try the LBJ Burger from Tom's Urban served with Angus beef, American cheese, crispy onions, lettuce, Applewood smoked bacon, jalapeños, with Fried Egg and BBQ sauce! We know you're salivating.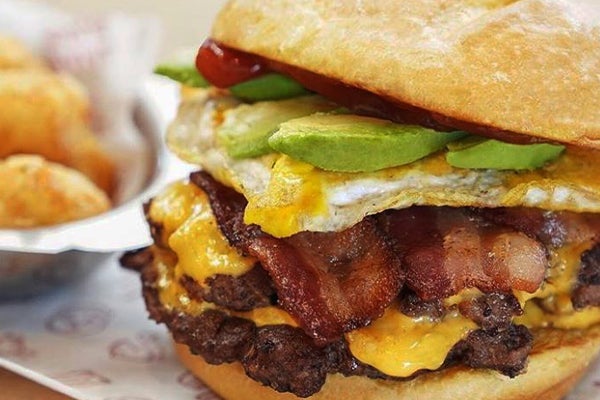 Suns out, buns out! Whether it's the Truffle Mushroom Swiss, Buffalo & Blue Cheese, or a Build Your Own, mix it up and choose an Egg Bun from Smashburger for your outer layer! It's definitely a worthy substitution for your bun option.
A4 Wagyu Beef Fried Rice - Katsuya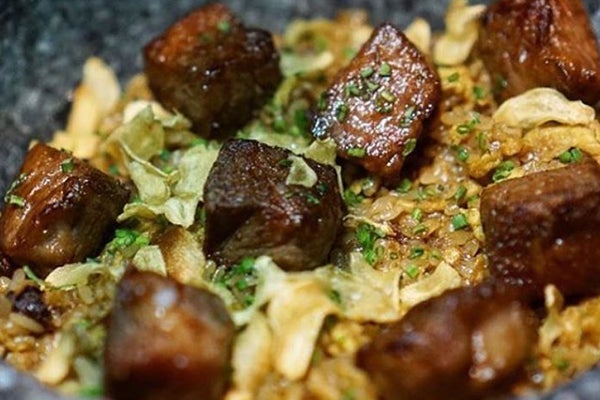 Going out for a special occasion? Treat yourself to the A4 Wagyu Beef Fried Rice from Katsuya served with egg, zucchini, carrot, and garlic chips. This premium dish will leave you totally satisfied.
With that said, get your eating pants ready because there's so many eggcellent dishes to try at L.A. LIVE whether you're dining solo, or with family and friends!
Host a Private Event
L.A. LIVE is the perfect place for your group meetings, party or convention. Choose from many elegant spaces.
Learn More