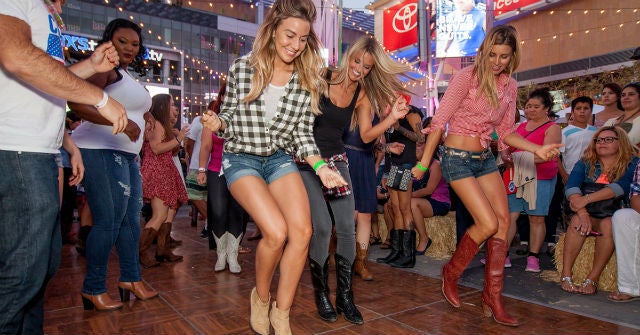 Summer is all about warm weather, longer days, and exploring everything around us with friends and family! With Fall quickly approaching, check out our To-Do List of everything you must see before Summer ends!
REAL 92.3 CELEBRITY BASKETBALL GAME (AUGUST 4 @ 7:30 PM)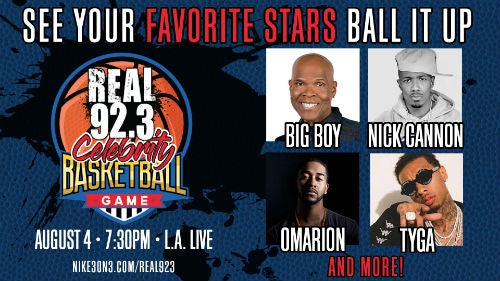 Everyone loves the competitive spirit of a great basketball game. What better way to kick up the competition than to have your favorite celebrities team up against each other for the ultimate basketball game! Catch All-Stars like The Game, Tyga, Omarion, Nick Cannon and Big Boy throw down on the court Friday August 4 at 7:30 PM!
Get your tickets before they sell out!
L.A. LIVE ART HOUSE FILM SERIES (NOW PLAYING)

L.A. LIVE Art House Film Series is a collection of limited release independent films that showcase diverse characters and stylistic plotlines. Whether you're watching STEP, based on true events of a girls' step team in Baltimore, or laughing at Aubrey Plaza's antics in Ingrid Goes West, this series will definitely entertain you!
Check out the full list of featured films now!
BEAUTYCON FESTIVAL (AUGUST 12-13)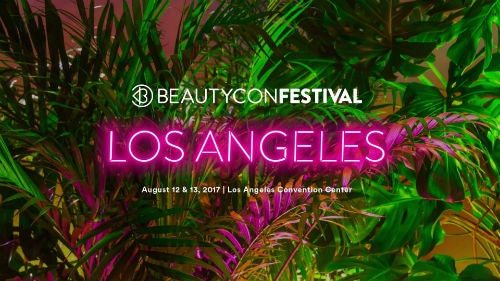 If you like pushing the boundaries of traditional beauty standards, embracing your imperfections, and being around makeup fanatics like yourself, then Beautycon Festival Los Angeles is THE place to be August 12-13! Tickets include acces to a wide variety of Makeup & Lifestyle Brands, Panels, Tutorials, and more! Pluse with select VIP packages, you'll score a swag bag full of the industry's latest and greatest products!
Buy your tickets now!
Summer Supper + Show at WP24 (NOW - AUGUST 26)

Watching movies on rooftops has officially taken over Summer 2017 and now it's come to L.A. LIVE! There isn't a trendier way to enjoy a delicious meal from WP24 followed by crowd favorite movies like Clueless, Viva Las Vegas, and Father of the Bride. You don't want to miss out on Los Angeles' favorite Summer pastime, happening select weekends through August!
Check out dates for Summer Supper + Show!
$1 Summer Movie Express (NOW - AUGUST 16)

Spending a few hours in an air-conditioned room, comfy chairs, and endless snack possibilities sounds like a Summer dream com true. Luckily at Regal L.A. LIVE: A Barco Innovation Center select movies are only $1 on Tuesdays and Wednesdays through August 16!
Don't forget to check out movies and showtimes!
ROUND UP PRESENTED BY AVION (AUGUST 25 @ 6PM)

What better way to celebrate the end of summer than at the ULTIMATE country street party?! Round Up brings together the best country musicians, artists, local vendors, dancers, and fans to play cornhole, hang in the beer garden, ride a mechanical bull and line dance in the heart of Downtown LA! And did we mention it's free?
RSVP and let us know you're coming!
Host a Private Event
L.A. LIVE is the perfect place for your group meetings, party or convention. Choose from many elegant spaces.
Learn More