We get that it can be hard to find a restaurant offering takeout that the whole family likes. Times are tough right now, but we're here to help! Yard House at L.A. LIVE is one of the best restaurants that offer a great variety of meals to indulge in. Here are the best takeout options from Yard House!
Cobb Salad with Chicken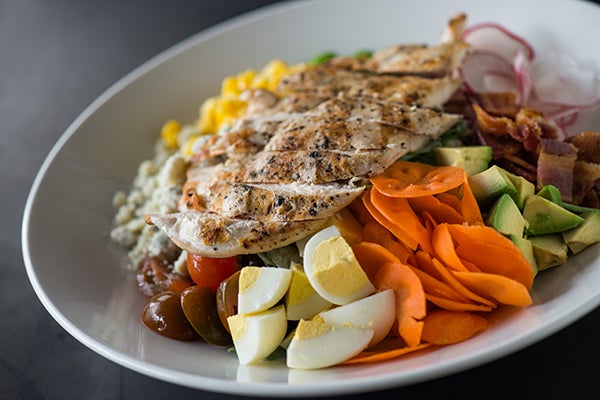 The Cobb Salad is a great healthy option! It comes with greens, kale, baby tomatoes, edamame, carrots, radish, egg, bleu cheese, corn, bacon, avocado with ranch. You can even add chicken, shrimp, salmon, or sirloin for a little extra! YUM!
Poke Nachos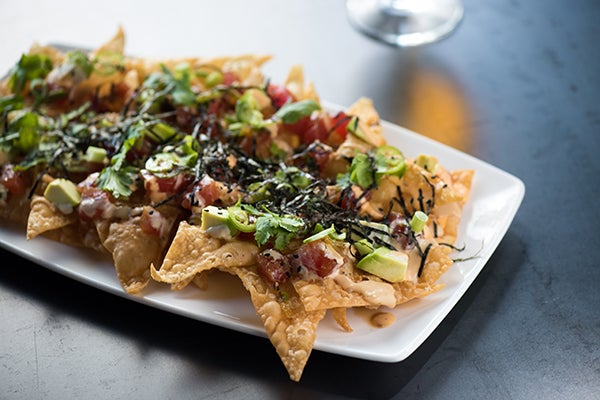 A popular appetizer! You can find the Poke Nachos under the "Appetizer" section on the menu, but we love this as a meal as well. The Poke Nachos are served with marinated raw ahi, avocado, cilantro, serranos, green onions, nori, sesame seeds, sweet soy, sriracha aioli, white truffle sauce over crispy wontons.
Mac + Cheese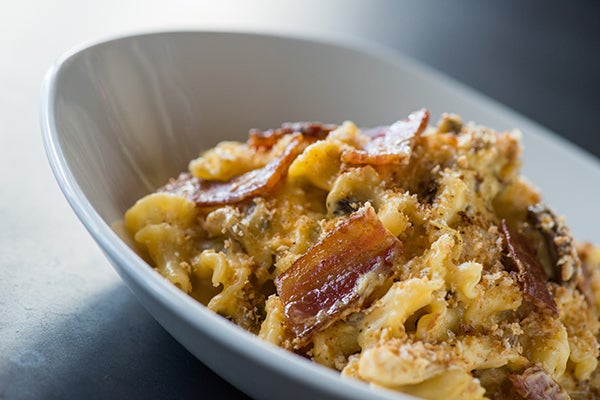 Not to sound cheesy, but it's love at first bite! The Mac + Cheese from Yard House is one of our favorites. It comes with chicken, bacon, wild mushrooms, cheddar, parmesan, and truffle oil. Yum!
Boneless Korean Wings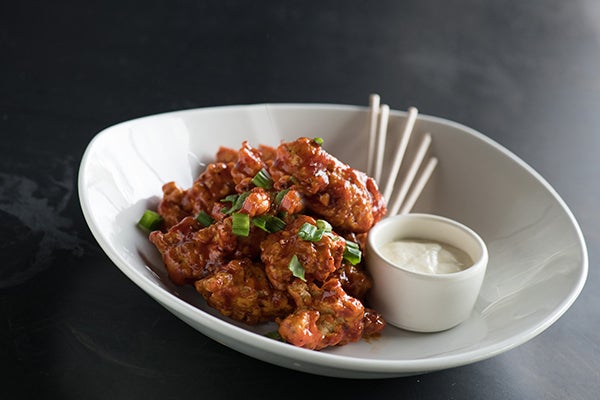 If you're feeling like keeping your hands less messy, we highly recommend the boneless wings! You can choose flavors such as Buffalo, Ancho BBQ, Whiskey Black Pepper, and Korean (pictured).
Margherita Pizza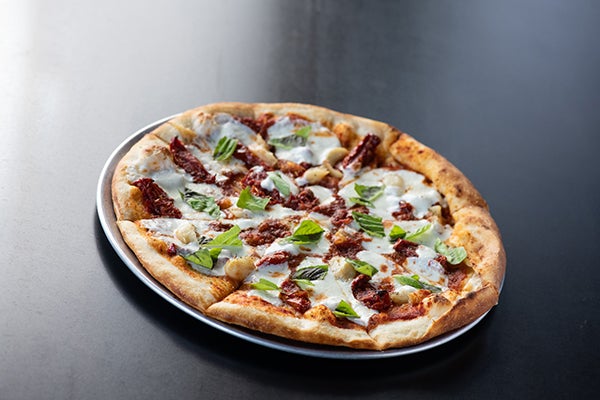 Looking for a Vegetarian option? They have that too! Try the Margherita Pizza made with fresh mozzarella, roasted tomatoes, roasted garlic topped with fresh basil. Delish!
BBQ Bacon Cheddar Burger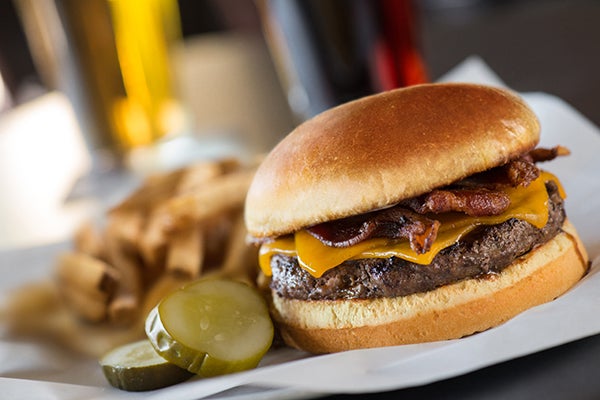 Craving a classic burger? We suggest the BBQ Bacon Cheddar Burger! This will fill you up and the best part? It comes with fries! There is also a gluten-free bun available. This is served with applewood smoked bacon, rum bbq sauce, and garlic aioli.
Fried Chicken Sandwich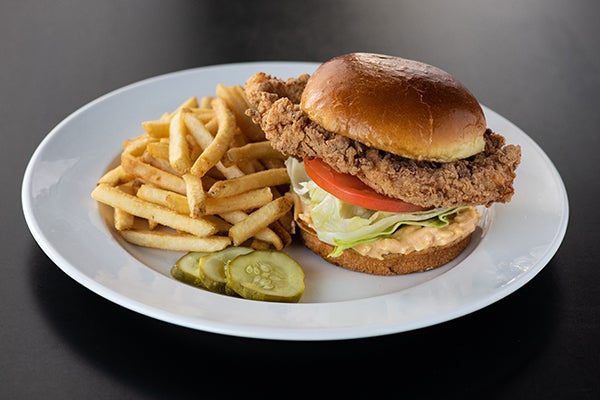 Who doesn't love a good fried chicken sandwich? We know we do! The Fried Chicken Sandwich from Yard House makes for a great sweet and savory meal. It comes with white meat, lettuce, tomato, aged white cheddar spread, and maple Dijon. Oh yeah, and fries!
Mini Cheesecake Brûlée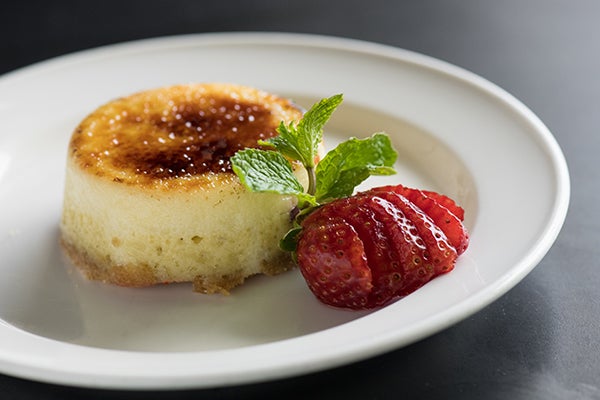 There's always room for dessert! This sweet Mini Cheesecake Brûlée is the perfect end to any meal with a caramelized crispy sugar topping. We're already salivating!
Now that we've done the research for you, it's time for you to order and enjoy the best takeout meals from Yard House at home with your family!
Host a Private Event
L.A. LIVE is the perfect place for your group meetings, party or convention. Choose from many elegant spaces.
Learn More