Best Plays of The Season: LA Kings Edition presented by Fox Sports West
by laliveinsider on Mon., Mar 23 at 08:10 AM
Missing LA Kings hockey? We sure are! We've got you covered with some of the best moments of the season! GO KINGS GO!
Quick's Incredible Save VS Colorado Avalanche
Brown's Hat Trick VS Minnesota Wild
Toffoli's First Hat Trick in Outdoor Game History
Quick's Unbelievable Save VS New York Rangers
Iafallo's Hat Trick VS Arizona Coyotes
Campbell's Awesome Save VS Arizona Coyotes
Kempe's Shorthanded Goal VS Boston Bruins
Carter's Winning Goal in 1,000th NHL Game VS Las Vegas Knights
Doughty's OT-Winner VS Chicago Blackhawks
GO KINGS GO!
Missing sports? Check out FOX Sports West to stay up to date with the latest news!
Host a Private Event
L.A. LIVE is the perfect place for your group meetings, party or convention. Choose from many elegant spaces.
Learn More
NIKE 3ON3 AT L.A. LIVE
Register to secure your team's spot to play in the Nike Basketball 3ON3 Tournament!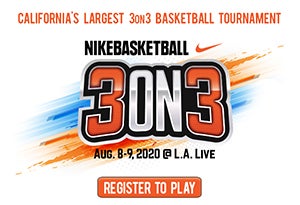 JAM OUT WITH US ON SPOTIFY
Listen to our carefully curated playlists to vibe to for the perfect occasions!