We're missing sports so much that we thought we would relive some of the best moments from the Lakers' season!
Danny Green shocked teammates with a crazy dunk
Start video at :10
Alex Caruso is the shortest player on the floor but the highest in the room
Start video at 2:05
#23 with the 'between the legs' pass for a Dwight Howard dunk
Start video at :41
Defense wins championships! A team effort with a season high 20 blocks in one game
A monster slam dunk from the King
Start video at :14
Danny Green with the clutch 3 at the buzzer to force OT
Start video at 1:37
A deep shot from the Lakers logo
Start video at :33
Anthony Davis scores 46 points against his former team
Kyle Kuzma drops 36 points
Anthony Davis drops a season-high 50 points
It's safe to say 'Lakers, We Miss You'!
Want to see more? Check out the Best Plays of The Clippers' Season!
Host a Private Event
L.A. LIVE is the perfect place for your group meetings, party or convention. Choose from many elegant spaces.
Learn More
NIKE 3ON3 AT L.A. LIVE
Register to secure your team's spot to play in the Nike Basketball 3ON3 Tournament!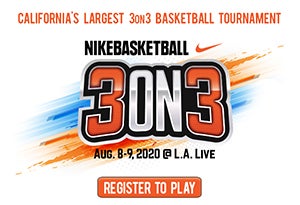 JAM OUT WITH US ON SPOTIFY
Listen to our carefully curated playlists to vibe to for the perfect occasions!