Holiday decorations are everywhere throughout this time of year, which means their are ample opportunities for a cheerful and spirited selfie! We've done the scouting for you, and have found the best selfie spots at L.A. LIVE!
MICROSOFT SQUARE – THE CHRISTMAS TREE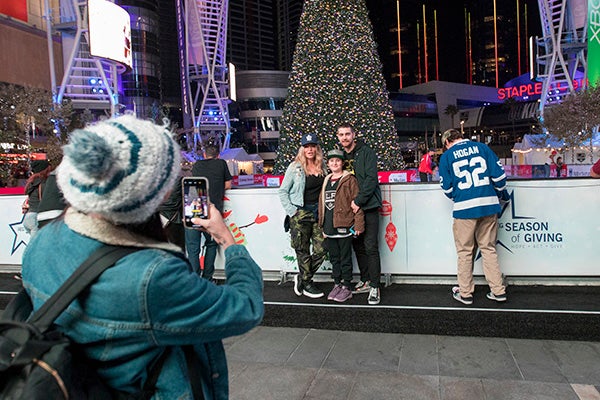 You can see the holiday cheer from a mile away, which makes the Christmas Tree the best backdrop for your selfie! Stand on any side of the LA Kings Holiday Ice Rink for the ultimate holiday selfie.
LA KINGS HOLIDAY ICE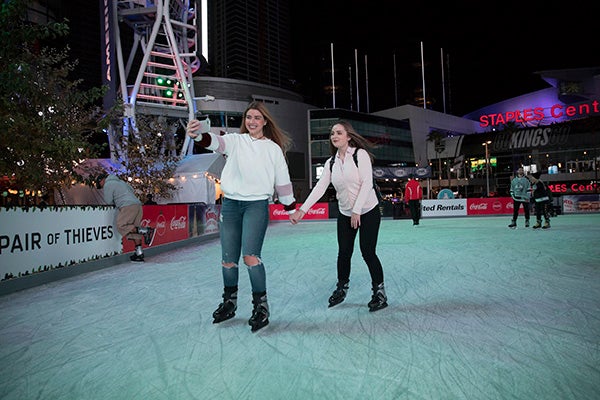 If you know how to ice skate (or are willing to learn), a selfie on the LA Kings Holiday Ice will surely impress! Bring your friends for a selfie and skate session around the Christmas tree.
IN FRONT OF STAPLES CENTER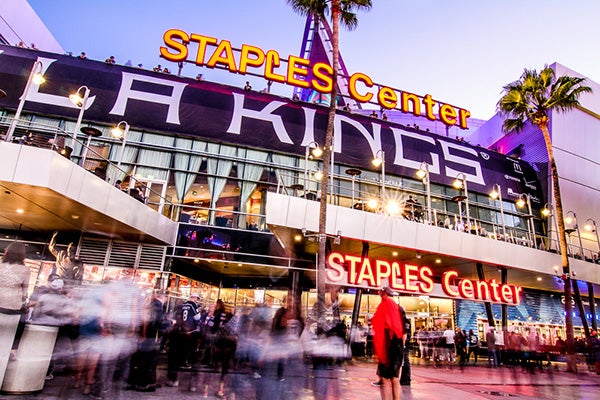 Would you consider yourself the Number 1 Fan of the Lakers, Clippers, Kings or Sparks? If you answered yes, then a selfie in front of STAPLES Center is your go-to spot because it's home to the very best in sports!
ON THE ROOFTOP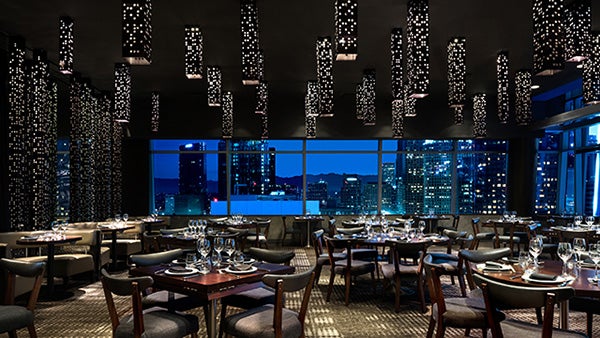 While WP24 is technically NOT on the roof, you will still get a stunning panoramic view of the Downtown skyline from this restaurant. Sit, enjoy a delicious and modern take on traditional Chinese cuisine, and before you go, snap a selfie with the #views for your followers!
WOLFGANG PUCK BAR & GRILL PATIO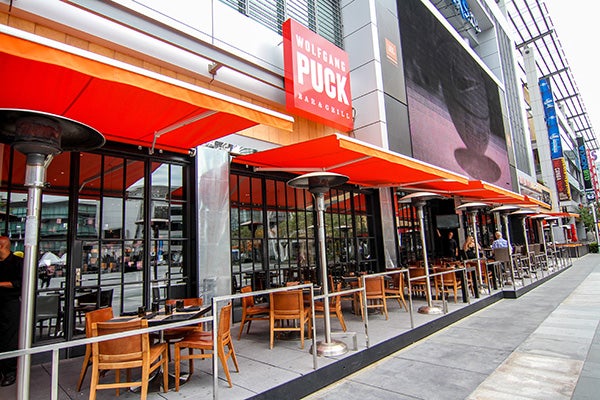 The patio at Wolfgang Puck Bar and Grill is a prime location for food, drinks, and a front-row seat to the LA Kings Holiday Ice action! While the weather is still nice enough to dine outdoors, request a seat on the patio to hang out, have a drink and share a selfie or two!
THE PASEO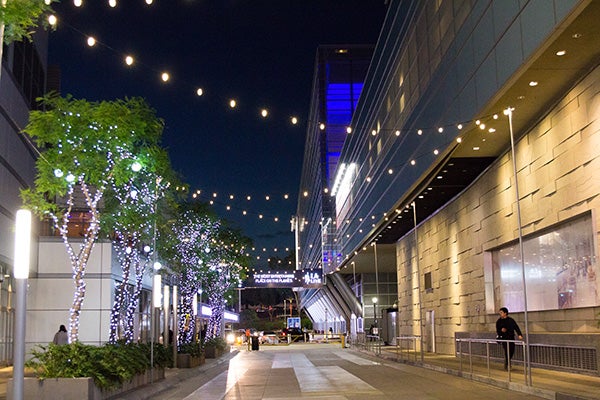 For the nights that you can't see the stars in the city sky, the lights on The Paseo make for a great alternative! As you take an evening winter stroll through L.A. LIVE, pass by the JW Marriott Los Angeles L.A. LIVE and snap your perfectly lit selfie!
Now that you have your location scouting complete, it's time to snap your perfect Holiday Selfie! Happy Holidays!
Host a Private Event
L.A. LIVE is the perfect place for your group meetings, party or convention. Choose from many elegant spaces.
Learn More